Leaked KODAKCoin document might show an incredible train wreck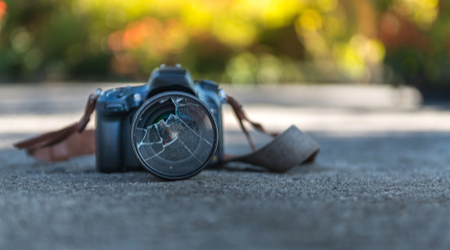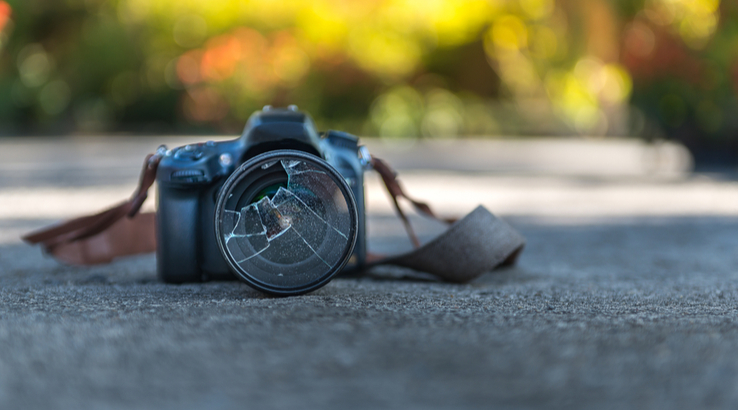 It's either a hard belly flop or one of the most brilliant blockchain projects ever devised.
OPINION
The KODAKCoin project has an interesting history for something that has yet to complete its fundraising.
It got its start as an ICO called RYDE Coin, which attracted a grand total of less than $1,000 from fewer than ten investors before being scuttled. A few months later, it reappeared as KODAKCoin thanks to a new licensing deal. Kodak share prices immediately leapt by about 120% because traditional stock market investors are crazy that way.
After a brief delay, KODAKCoin settled on 21 May as an ICO launch date, with everything before then just being the presale rounds.
The KODAKCoin's confidential offering memorandum (PDF) has been leaked, showing a thoroughly lacklustre presale, a shopping list of terrifying implications and an extremely ambitious project with no guarantees of anything.
The most notable part might be how it laid out the cost of future KODAKCoin tokens across three separate fundraising rounds, and how much it has raised in each.
Let's see how it's going.
Round 1, $0.25 per KODAKCoin: Raised 100% of its $3.25 million goal
Round 2, $0.50 per KODAKCoin: Raised $880,000 of its $6.75 million goal
Round 3, $1.00 per KODAKCoin: Launched 31 May with a goal of $73.5 million
Oh dear.
---
---
What are buyers actually buying?
It's worth noting that all buyers to date aren't actually buying KODAKCoin tokens per se. Instead, they're signing onto a SAFT – a simple agreement for future tokens. This is essentially the purchase of a promise of tokens at a later date.
But the document explicitly says there's no guarantee that KODAKCoin will ever exist. It notes some harrowing obstacles like the fact that the Kodak licensing agreement might not be renewed after its first expiry, the possibility that there will never be a KODAKCoin or platform, that Wenn Digital will be ordered to cease operations, and that the SAFT itself and the future KODAKCoin tokens as envisioned are securities and therefore can't be freely or easily bought, sold or traded.
This last one is especially problematic, given the relative uselessness of KODAKCoin itself.
How much is a KODAKCoin worth?
The future value of KODAKCoin, according to the document, will be entirely tied to its ability to be used as a currency to buy and sell things on the platform. It won't carry any direct functions such as voting rights, but is simply intended to be a currency stand-in.
"Wenn Digital expects that holders of KODAKCoin will have the ability to use the tokens to purchase goods and services on the platform's marketplace," the document reads, giving a description of literally the entire functionality of the coin. But unless it sheds its legal status as a security, which can happen, it will never be practically usable as a currency.
That's unlikely to happen until the platform is largely operational (ETA: 2019) and effectively decentralised (ETA: never). The document notes that the platform will have to be centralised and governable. The current plans for KODAKCoin have it incompatibly remaining a security token for the foreseeable future and being a functional currency.
That's not a great draw card for the platform itself, where photographers will be forced to get paid royalties and everything else in KODAKCoin, rather than real money.
What does the platform do?
It's clear that demand for the coin itself isn't exactly sky high, so it would need one heck of a draw card to actually bring photographers into the platform.
Unfortunately, the main draw is an image-rights platform, created by a company called Ryde. The problem is that it already exists and is already functioning in a fiat-currency world.
"Ryde, which was formed in 2016, has developed a web crawling and copyright infringement management platform designed to provide photographers with a fast, efficient and highly effective tool to detect the copyright infringement of their digital assets," the document says.
If it works, then it already works, and if it doesn't work, then attaching a cryptocurrency probably won't help. The entire value proposition of the KODAKCoin itself is dependent on people deciding it's a great idea to suddenly get paid in KODAKCoin rather than real money, without any clear reason to do so. Even assuming it's no longer classified as a security.
"Instead of using fiat currencies such as US dollars or Euros, photographers will be paid by clients in KODAKCoin, a new digital token which will be created to serve as the primary medium of exchange for transactions on the Platform," the document explains.
Judging by the listless presales, the token itself may not have enough value to serve as a draw card in itself.
But what about the platform's other functions? Will it grow beyond an image-rights system to successfully attract more users?
Other functions
Beyond being an existing image-rights platform with stapled-on cryptocurrency, the platform also aims to be a big data marketplace, a royalties platform, a marketplace for photographers and anything else it can think of to do with photography.
And credit where it's due, the document shows an absolutely blistering timeline for the platform roll-out, with a beta set to be ready about two months from now, and a full launch in Q2 of 2019.
The full range of listed features includes the following:
Image registration, proof of ownership, smart licensing and tracking – essentially Ryde's current product, but further automated.
Accounting and payment systems through the addition of KODAKCoin.
Marketplaces, including an image distribution platform and photography products.
Potential future services, including an algorithm to automatically valuate images, AI support packages, big data analysis, monetisation of intellectual property portfolios and dispute management systems.
The platform won't be running on its own blockchain, but will instead be built on another blockchain network. Initially, KODAKCoin will be released as an ERC20 Ethereum token.
The developers have identified a few key features they'll need to bring the vision to life, including instant payments, low fees, high scalability, resilience, security and easy integration. This is basically the same Holy Grail wish list that any platform-type cryptocurrency needs and is aiming for. From a purely investment perspective, the platform token itself (Ether if it stays on Ethereum, for example) will almost certainly appreciate more than KODAKCoin if the platform manages to achieve this.
But the KODAKCoin team doesn't think it will be that simple.
"Our blockchain technology will need to handle a lot of different tasks. We do not believe that a single blockchain with a single consensus algorithm would be able to adequately handle all of them. That is why we will need to use several blockchains, each of them with its own consensus algorithm perfectly suited for the task."
This is a fairly radical idea and not necessarily in a good way.
Building across multiple blockchain platforms will involve a huge amount of work, and a lot of wastage from duplicating similar things across multiple platforms. And there's no clear reason why this will even be necessary.
Certain projects are building across multiple platforms, but that's more in the nature of hedging one's bets with the expectation that one will survive and the other will disappear. The document nods at this problem, but waves it away by noting that the design of the platform as a whole will have to be modular.
"Every service on the Platform will have to be replicable and replaceable without impacting its overall available and performance. This will mean that the Platform must consist of many smaller components… instead of having one monolithic, fully integrated platform."
It's a nice sentiment, but functionally this is just another dependency, suggesting that the project will not only hinge on the viability of multiple platforms, but also interoperability systems like ARK, which is an entirely new can of worms.
"Technology relied upon by the company for its operations, including the Platform, may not function properly," the document warns.
Overall
In some ways, the document might show a project intended to raise as much money as possible with as little legal culpability as possible in the event of complete failure.
It might be apparent soon enough though. The same document also lays out a blistering timeline for such an audacious plan, pencilling in a live beta test for October 2018, about two months from now, and a platform launch in Q2 2019.
Based on that timeline, KODAKCoin is either an absolute train wreck that's already jumped the rails or has one of the most brilliant teams ever assembled. And based on its fundraising success to date, most people think it's the first one.
---
Disclosure: At the time of writing, the author holds ETH, IOTA, ICX, VET, XLM, BTC and ADA.
Disclaimer: This information should not be interpreted as an endorsement of cryptocurrency or any specific provider, service or offering. It is not a recommendation to trade. Cryptocurrencies are speculative, complex and involve significant risks – they are highly volatile and sensitive to secondary activity. Performance is unpredictable and past performance is no guarantee of future performance. Consider your own circumstances, and obtain your own advice, before relying on this information. You should also verify the nature of any product or service (including its legal status and relevant regulatory requirements) and consult the relevant Regulators' websites before making any decision. Finder, or the author, may have holdings in the cryptocurrencies discussed.
Latest cryptocurrency news
Picture: Shutterstock