Latest Uber update moves beyond four wheels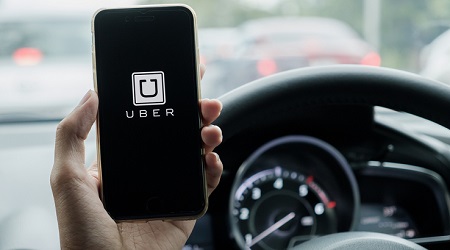 Uber to provide alternatives to personal car ownership with Uber Bike, Uber Rent and public transportation hookups.
Taxi alternative. Delivery service. All-encompassing solution personal car ownership. Uber CEO Dara Khosrowshahi recently announced a raft of future opportunities for the company.
Dockless bikes
Starting April 12, Uber is expanding its Uber Bike program by Jump to Washington, DC. These no-dock bikes provide users with a cheap and environmentally friendly mode of transport. However, while Uber had high hopes for dockless bikes, these programs haven't fared too well in other countries — most notably in Australia, where destroying these bikes became a pastime for many people.
Car share
Uber has also partnered with Getaround and will be launching Uber Rent later this month in San Francisco. The program provides people with instant access to cars throughout the city via its app. The aim is that this will lead to fewer cars on the road, as anyone can get instant access to a vehicle for those sporadic grocery runs.
Public transport
In an effort to become more at one with its host cities, Uber is partnering with public transit mobile ticketing platform Masabi. This will allow Uber users to buy their tickets for public transportation through the app, seamlessly combining public transit with other transportation options.
Uber also announced that it would be giving back to the cities in which it operates by sharing its "data on curb usage across all modes of transportation" and "anonymized and aggregated Uber data to show travel conditions across different times, days or months, and how travel times are impacted by things like big events and road closures in a city."
Previous additions to Uber's growing rideshare service have included the Uber-branded credit card and the food delivery service, Uber Eats. Future plans even involve a trial of flying cars in Los Angeles.
Picture: Shutterstock