Kylie Jenner reveals final December cosmetics launch surprise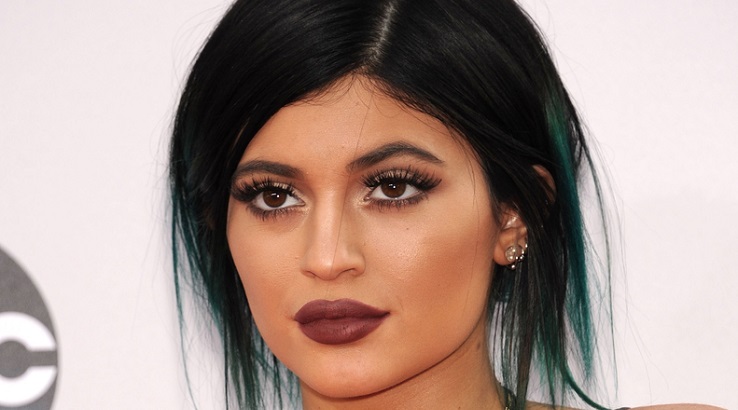 Lipsticks, concealers and make-up brushes will be available in Kylie Cosmetics' upcoming Silver Series.
After previously announcing the debut of solid lipsticks and concealers, entrepreneur Kylie Jenner has divulged the third and final product in her upcoming Silver Series launch on December 13 – luxury make-up brushes.
The popular reality star announced the surprise inclusion in a post via her Kylie Cosmetics Instagram account.
There will be 16 individual luxury make-up brushes available for purchase, either individually or sold as a limited edition collection inside a silver carry roll. The brushes vary in cost, from $16 for an Angled Blending Brush to $28 for a Rounded Face Brush and $48 for a Large Powder Brush. The entire set is priced at $360.
"I'm so, so excited to show you guys my favorite brushes, which happen to be my very own… I've been using these forever," Jenner said in a recent Snapchat post.
The socialite revealed that her favorite brush to use is the Medium Tapered Brush ($28) that she said is "the best blush brush", while her second-favorite is the Medium Stippling Brush ($22) she uses for cream contour.
Kylie Cosmetics' Silver Series also includes 20 new solid lipsticks in a variety of shades, each $17, housed in sleek silver tubes with the entrepreneur's name, "KYLIE", engraved on the side of each individual bullet.
The lipsticks are "highly pigmented and hydrating with a creamy satin finish", Jenner said on Instagram.
Kylie Cosmetics is also releasing a line of skin concealers, available in 30 different shades. Jenner said the new formula is "lightweight and designed to give a flawless skin-line finish". However, the concealer is also being marketed to provide medium coverage that you can layer with powder for a more stylish matte look.
The entire Silver Series will be available for sale from December 13, in time for Christmas and the holidays.
Kylie Jenner has been promoting her cosmetics company since the successful launch of her branded liquid lipstick and lip liner duo, the Kylie Lip Kits, in fall of 2015. Since then, she has started selling glosses, metals,
blushes, palettes and the Kylie Cosmetics' Kylighter (highlighter) and Kyshadow (eye-shadow) ranges.
In late October this year, Kylie Cosmetics launched 11 new velvet Lip Kits shades after fans complained of the limited variety available with the original nude colors.
Picture: Shutterstock