Kohl's stock jumps 11% on buyout talks. Is it a buy?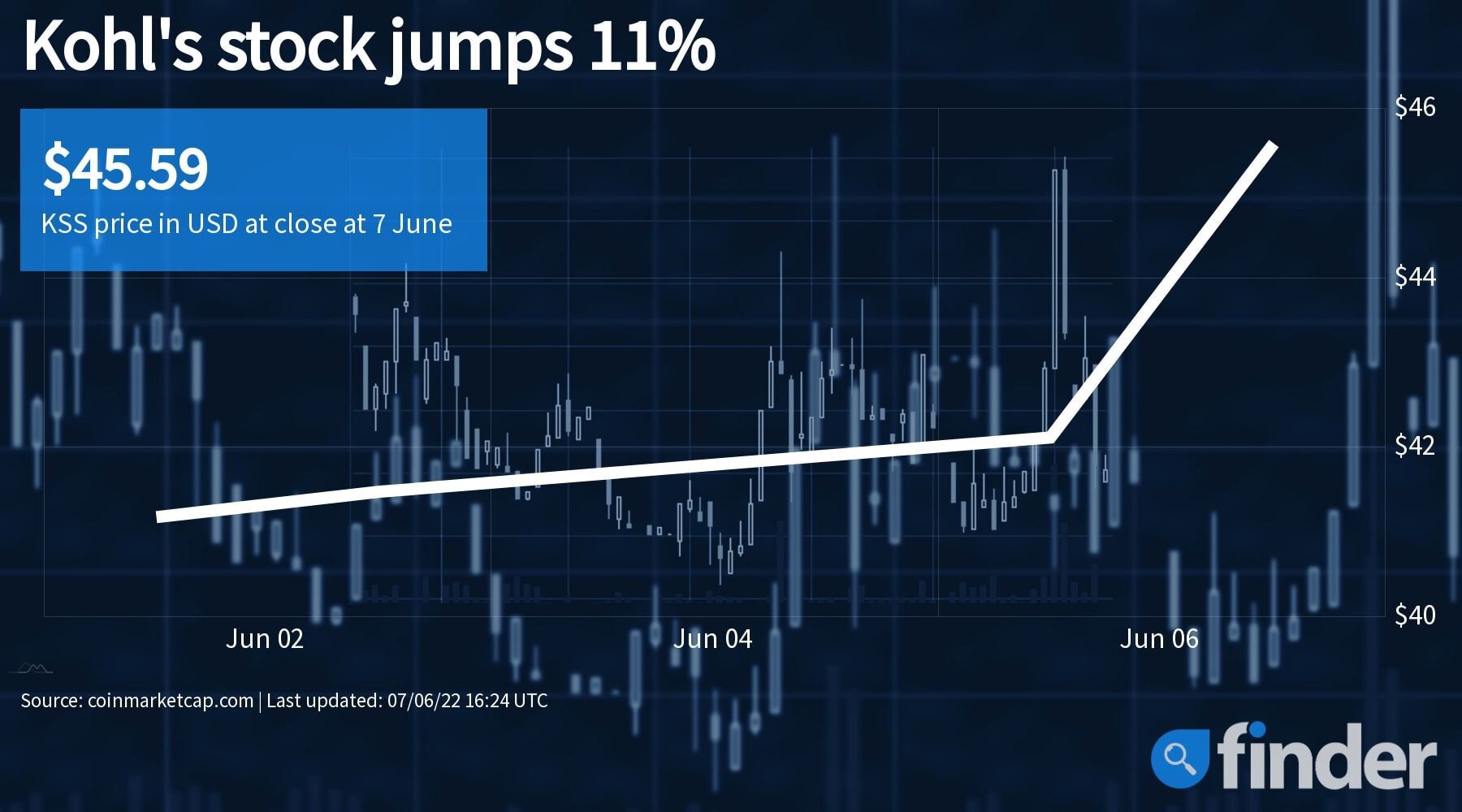 The retailer entered into exclusive sale talks with Franchise Group, which is offering to buy the retailer for $60 per share. Should you buy?
Kohl's (KSS) stock jumped higher Tuesday on news that the department store chain has entered into exclusive negotiations with retail holding company Franchise Group (FRG) regarding a potential buyout.
The deal would offer shareholders a substantial premium over today's prices.
Announcement of the possible acquisition comes just weeks after the retailer reported declining sales in the first quarter. The company said at the time it was exploring "all strategic initiatives to maximize value."
Shares of Kohl's climbed as much as 11% Tuesday, before drifting slightly lower over the course of the trading session. Franchise Group shares climbed almost 15%.
Here's what investors need to know ahead of the possible deal.
Terms of the deal
Kohl's and Franchise Group announced Monday that they entered into exclusive negotiations regarding a buyout proposal. Franchise Group — holding company of brands such as Vitamin Shoppe, Pet Supplies Plus and American Freight — offered to acquire Kohl's for $60 per share. The company said it would contribute approximately $1 billion of capital to the transaction. It's also working with Oak Street Real Estate Capital to finance the rest of the deal mostly through real estate, according to a person familiar with the matter, as reported by CNBC.
The negotiation period, which is scheduled to take three weeks, will allow Franchise Group to finalize due diligence and financing arrangements. The transaction remains subject to approvals of the boards of both companies, Kohl's said in a press release. The deal at its current terms would value the retailer at $7.7 billion.
Thinking of buying Kohl's stock?
Should the buyout go through at its current terms, Kohl's shareholders could see a premium of 42% over Monday's close price of $42.12.
Investors will need to decide how likely it is for this deal to go through.
The idea of a potential sale of Kohl's was first floated in December 2021, when New York-based hedge fund Engine Capital urged the retailer to consider a sale. A similar push by hedge fund Macellum Advisors came a few months later. At the time, Kohl's said it was standing behind its strategy to produce results and create long-term value in the company.
But Monday's acquisition announcement reflects the company's position in the current macroeconomic environment. In May, Kohl's reported that its net sales for the first quarter fell from $3.9 billion to $3.7 billion in 2021. Gross margin also declined, as the retailer faced increased pressure from higher costs and global supply chain issues.
It appears Kohl's is now open to a possible acquisition, which could benefit shareholders nicely.
Ready to open an account or considering a new broker? Find the best online brokers for your needs. Or check out fees and features in our comparison table to find a better deal today.
At the time of publication, Matt Miczulski did not own shares of any equity mentioned in this story.
Information on this page is for educational purposes only. Finder is not an advisor or brokerage service, and we don't recommend investors to trade specific stocks or other investments.
Finder is not a client of any featured partner. We may be paid a fee for referring prospective clients to a partner, though it is not a recommendation to invest in any one partner.