Kiva expands 0% small business loan eligibility, limits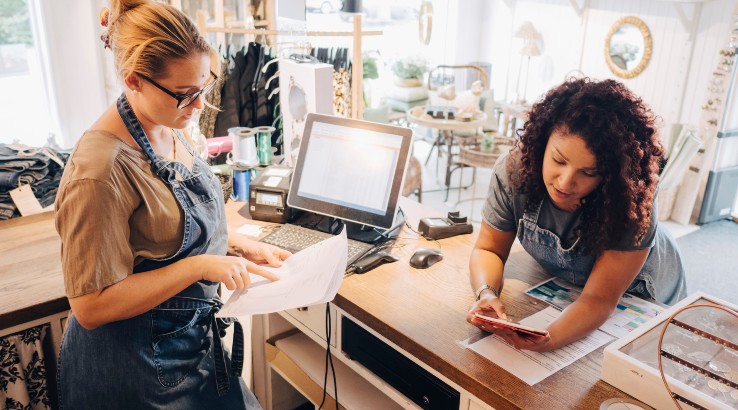 More businesses can benefit from fewer industry restrictions, higher amounts and a grace period.
Microlender Kiva announced Thursday that it will expand its 0% interest microloan program to offer larger loan amounts, more flexible repayments and fund more borrowers in response to the COVID-19 outbreak.
The nonprofit lender raised the maximum loan amount from $10,000 to $15,000 and gave borrowers a six-month grace period before repayments are due. It also lifted restrictions on specific industries like multilevel marketing, direct sales, investing and gambling. And it loosened restrictions on businesses currently in foreclosure or under a lien.
"In today's difficult circumstances, we'd like to make it as easy and impactful as possible for small businesses in the U.S. to have access to affordable capital on the Kiva platform—capital that may be the difference between shutting down and keeping their doors open," Kiva CEO Neville Crawley said in a written statement. "We recognize that the COVID-19 pandemic has global impact, and we'll continue to explore ways to help as many people affected by this crisis as possible."
How Kiva loans work
Kiva is a microlender that offers 0% interest financing on loans from $250 to $15,000 with terms of one to three years, depending on the funding amount. How much a business can borrow depends on the debt-to-income ratio, whether the business owner has separate personal and business bank accounts and if it has government-issued proof of business, such as a business license.
Under the new requirements, most small businesses can qualify: Business owners must be over 18, not in bankruptcy, a registered terrorist or sex offender. They also can't have any violent or financial criminal convictions in the past, and their businesses must bring in enough revenue to cover their monthly debt payments.
But small businesses must demonstrate their value to their community by partly funding themselves. Business owners have 15 days to raise between five and 35 donations before Kiva funds the remaining portion of the loan. If business owners can't make repayments right away, they have the option to request a six-month grace period, starting the day Kiva disburses the funds.
Fighting to keep doors open
Interest-free loans have become increasingly available to small businesses since the coronavirus outbreak started affecting them. Most are available through state or local governments, which have started to offer interest-free loans to small businesses that have had to shutter or offer curb service as a part of social distancing measures to slow the outbreak.
Government-funded loans are often available in amounts larger than $15,000 and with terms longer than Kiva's one to three months. Florida started offering loans up to $50,000 with no interest for the first year. New York City began providing local businesses with interest-free loans up to $75,000 with terms as long as 20 years.
Kiva's loans are among the few interest-free loans that are available nationwide. And they aren't reliant on a limited source of funding, unlike state loans. As long as members of the community are donating, Kiva loans will be available to small business owners.
More business-saving financing
Kiva's loans were already among the least-expensive microloans available to small businesses in the US. And without minimum credit score or revenue requirements, they were already open to more small businesses than traditional business loans.
With higher loan amounts, businesses can cover more working capital expenses at no cost — meaning they don't have to take out as much interest-bearing credit. And the new grace period option gives businesses a chance to focus on staying open while increasingly more Americans are asked to stay indoors.
Small business owners have started to ask for more affordable financing, as many don't have the reserves to cover immediate debt payments.
The average small business with fewer than 500 employees has a cash buffer that would cover 27 days of operating expenses, according to a study by J.P. Morgan Chase. Interest-bearing loans, and even loans with repayments that start right away, are not an option for some of these businesses.
But the long waiting period could mean that Kiva loans won't come through in time to be a viable alternative. Restaurants, one of the hardest hit industries, only have enough cash reserves to cover 16 days of expenses on average, according to the study.