Kabbage now offers 3- to 45-day business loans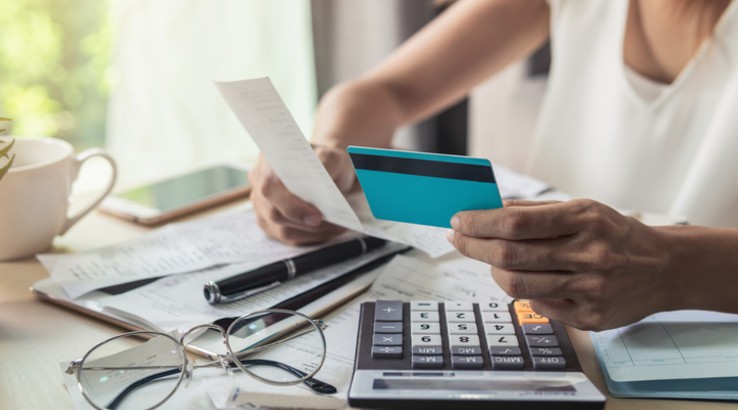 Custom loans can be an inexpensive cashflow solution for customers who rely on invoices.
Online lender Kabbage announced Wednesday it has launched a new short-term business loan to cover cashflow gaps for customers who use its payments system. With Kabbage's custom loans, business owners have the option to pay off the loan in full at the end of a loan term of 3 to 45 days. Or borrowers can pay it off with a percentage of the sales they make through Kabbage Payment.
Instead of interest, Kabbage charges a flat fee starting at 0.1% of the loan amount. This translates into APRs from 12.6% on a three-day term to 0.81% on a 45-day term for an advance of $10,000.
The fee can vary depending on the length of the term and how you make repayments.
An inexpensive, flexible alternative to merchant cash advances
The custom loan is not Kabbage's first lending product — it also offers lines of credit up to $250,000. Kabbage decided to launch a short-term loan after finding that business owners were repaying their lines of credit well before the term was up, Co-Founder and President Kathryn Petralia told American Banker.
With APRs potentially starting below 1%, it offers a more affordable solution than other similar products like merchant cash advances, which can come with fees equivalent to triple-digit rates.
Merchant cash advances offer an advance on customer sales, usually for a fixed fee between 1.1 and 1.3 times the loan amount, which borrowers repay with a percentage of daily credit card sales.
Merchant cash advance customers often complain of a drop in daily revenue, thanks to the frequent repayments. Kabbage's custom loan avoids this by giving business owners the option to repay the loan in full when it's due.
A safety net for invoices
Terms this short aren't for everyone. Kabbage's custom loan acts as a quick safety net for businesses that rely on invoices for revenue. It can help a business avoid falling behind on bills and payroll if they're waiting for clients to fill invoices.
"As a former small business owner, I know managing cash flow is a major headache," said Kabbage CEO Rob Frohwein in a statement. "We designed our custom loan product to recognize these inherent challenges and provide our customers with even more flexible funding to better manage their businesses."
But terms this short don't offer a lot of flexibility if a client is late. And it's not ideal for funding ongoing projects or a large expense if you're not expecting to be paid before the term is up.
Speeding up the process
Kabbage is a data and technology company based in Atlanta that specializes in cashflow solutions for small businesses. To qualify for the custom loan, business owners must already be signed up for its Kabbage Payments.
Kabbage Payments is a new product that allows business owners to streamline the invoicing process by accepting payments online in less than 24 hours. Currently, it's offering a promotional 2.25% per credit card transaction for business owners who sign up until 2020.
"A lot of payments services are built for bookkeepers, not for business leaders," said Thom Pirone, a Tampa-based Kabbage Payments customer, in a statement. "My payment provider kept offering me training to use the platform, but I was too busy. I needed something I could sit down and use instantly and intuitively. Kabbage Payments is perfect for a small business owner who wants to start generating invoices and getting paid today."
Picture: Getty Images