Kabbage launches free cash flow analytics tool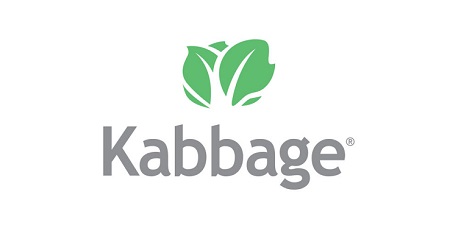 The small business loan originator has created a tool that could help make it less likely that your business will need a loan.
Kabbage has announced the launch of Kabbage Insights, a free cloud-based tool that predicts the cash flow patterns of small businesses. This fully automated analytical tool can look at a small business's historic cash flow to help identify potential cash surpluses and deficits, helping businesses better weigh their future capital needs and close costly financial potholes.
At-a glance:
Name: Kabbage Insights
Price: Free
Features: Artificial intelligence-driven predictive cash flow analytics based on bank activity, invoice history and reported expenditures; alerts for low cash position predictions; compatible with other Kabbage products, like Kabbage Payments
Platform: Web application
The tool comes just one month after the public launch of Kabbage Payments, an online invoicing solution that allows small businesses to receive payments quickly through a unique URL. Kabbage Insights takes in 90 days of financial data from a company, creating a portrait of the company's health. A company can also compare its health to similarly sized companies in the same state or industry using the Kabbage Small Business Revenue Index.
"We went into this because we believe that our customers borrow too much, and they hold the money for too long, and they pay too much in fees," said Kathryn Petralia, co-founder and president of Kabbage, in an announcement. "We're trying to help them be more precise in the manner in which they borrow and the amount that they borrow. I think there's this misconception that small businesses are borrowing because of increasing volatility or turbulence, or they need to manage a cash-flow gap. That does happen, but a lot of times they simply want to invest in growth."
Kabbage Insight is a real-time analytics tool, reviewing transactions as they occur and adjusting its prediction and analysis of your business accordingly. The data is presented in an easy-to-read dashboard. The platform can also alert you if you are approaching low cash balances so you can promptly adjust your cash position.
How it compares to other tools
Kabbage Insights may face competition in the business analytics market with Lendio's Sunrise, another free bookkeeping tool. Sunrise is an invoicing platform that analyzes your banking and credit card data to create a clear image of your business's profits and gains. Sunrise offers customized invoicing and the ability to set up automatic payments with your customers, but does not provide cash flow forecasting as Kabbage Insights does.
Despite the fact that Kabbage is a small business loan originator, the company insists that Kabbage Insights was not rolled out to encourage new loan applications. Instead, the tool is meant to clarify a small business's finances so a company may understand that it may not need the loan or capital infusion first impressions may suggest.
Picture: Kabbage