Finder is committed to editorial independence. While we receive compensation when you click links to partners, they do not influence our content.
What to do with your joint bank accounts during a divorce
Learn the first steps of closing joint accounts when pursuing the difficult decision to divorce.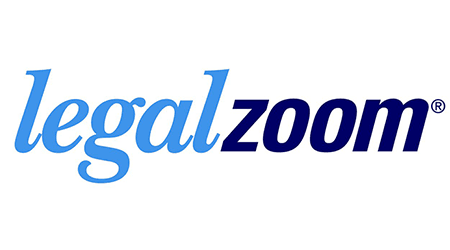 Legal advice for divorce
Prepaid legal plans available
100% satisfaction guarantee
Go to site
This article was reviewed by Marguerita Cheng, a member of the Finder Editorial Review Board and award-winning advocate for ethical financial planning for over 20 years.
Ending a marriage can take its toll on your emotions, your time and your finances — especially if you and your spouse must also take on the task of sorting out joint bank accounts.
How do I protect my assets during divorce?
To protect yourself when unwinding your finances and closing joint accounts:
Establish your own financial identity. First, open an account in your name only so that you can seamlessly pay for everyday expenses while separating your joint finances.
List all assets and debts in your name. Calculating your net worth ahead of time will help with the division of jointly owned assets.
Keep track of your date of separation. Depending on the state you live in, you may be required to be separated for six months or more before you can legally pursue a divorce.
Determine a budget and set financial goals. Settling into single life includes budgeting for it. Write down your complete financial obligations, including rent, utility bills, credit card and loan repayments, bank account balances, investments, retirement accounts, insurance policies and tax records.
Will closing a joint account hurt my credit score?
How long you've held a particular checking or savings account plays no role in your credit history or future credit approval. Because it is not a factor in your FICO score, you can close these banks accounts without worry.
Can I withdraw money from a joint account during divorce?
A judge will typically order an Automatic Temporary Restraining Order (ATRO) at the beginning of the divorce process, which restricts either party from withdrawing money except for pre-approved reasons. If you empty the account during divorce, there could be severe repercussions. Often, the spouse who removed the funds will have to pay back the money or give up other marital property to cover the amount they withdrew.
How do I close a joint account?
If your separation is amicable, consider visiting the bank together with your spouse to close your joint accounts in person. Doing so will ease the possibility of any misunderstanding about the accounts' balances and where you'll be moving the money to.
You'll need to take along your government-issued ID, such as a driver's license or passport, and may be required to complete and sign paperwork to either transfer or release the funds. To avoid bounced check and other fees, ask about outstanding checks, direct deposits or scheduled payments pending before you close your account.
What do I do if my partner refuses to close our joint bank account after divorce?
If your joint account requires both you and your former spouse to sign in order for it to be closed, you can contact your lawyer to have the account frozen if your ex refuses to comply.
How much of our joint accounts am I entitled to?
When you share an account, you and your spouse both have access to your joint funds. Which means that during a divorce, you're entitled to half of the money in the account. But this could vary if you or your spouse have bank statements proving you entered the marriage with more money. Discuss any outstanding bills and joint payments before you divvy up the funds. And don't forget to update any beneficiaries on any accounts you take over or keep open.
Is my personal account considered shared?
Whether an account is considered separate or shared depends on where you live and how you used the account during your marriage.
For example, if you funded a separate account with money you earned during your marriage, it's considered community property in Alaska, Arizona, California, Idaho, Louisiana, Nevada, New Mexico, Texas, Washington and Wisconsin. In this case, the judge could use your personal account to fund a settlement.
On the other hand, if you came into the marriage with an account that had $25,000 and never added your spouse to it, it should be considered separate and therefore protected from any settlements. But this doesn't mean you're in the clear. A good attorney could convince a judge it's marital property if you both used it to pay bills or deposit checks.
Ask an expert: How can I make this as painless as possible?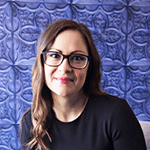 Kimberly A. Reklau
Attorney, Walny Legal Group LLC
Parties can agree to many different scenarios when dividing the funds in a joint account. They may simply divide the account on a 50/50 basis. But oftentimes, one person takes unilateral action prior to the divorce being commenced and withdraws or transfers funds from the account, leaving little to nothing for their spouse.

I always recommend that people attempt to reach an agreement on division of joint bank accounts versus one party taking unilateral action and starting the case off on a negative note. It makes further sense to reach an agreement on how household and marital bills will continue to get paid.

The eventual outcome depends on the circumstances of that particular family — including, but not limited to, each party's earnings, who is staying in the marital residence and whether temporary support is being paid. The more that parties can agree on, the more money each will have available.
Do I need to do anything with our children's accounts?
Money in accounts set aside for your children doesn't count as marital assets in a divorce. The courts will determine the parent who will maintain control of the account, but money in the account is considered the child's money.
One exception may be a 529 plan. Since the plan names one parent as the owner and the child as the beneficiary, the courts may require that you divide this asset as well.
If you or your spouse are tempted to put money in a child's account to hide it during the divorce, keep in mind that all assets acquired during your time as a couple will be accounted for in court.
Managing finances in a contested divorce
If you and your spouse are unable to come to an agreement on the division of your assets, like your home, protect yourself by seeking the guidance of a mediator or divorce attorney. A professional can help you freeze any joint accounts or deal with joint properties while you pursue a divorce, as well as update any life insurance beneficiaries or provisions in your will.
Bottom line
If you maintained little or no control over your household finances when you were married, you'll want to take stronger charge of your finances as you go through your divorce.
Closing this chapter of your life, remember that getting back on track takes time. Look at managing your own money and focusing on your future as a step toward greater financial independence.
More guides on Finder