Jobs productivity up, as hours worked rises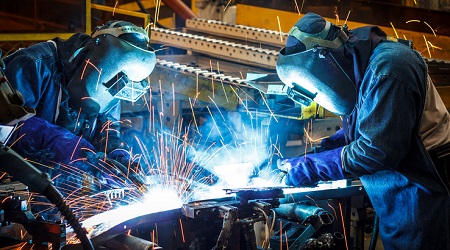 The manufacturing industry enjoyed significant gains.
The latest data shows the number of nonfarm business labor hours worked rose decidedly during the second quarter of the year, boosting national productivity and increasing output across major industries.
The US Bureau of Labor Statistics Productivity and Costs Second Quarter 2017 report reveals labor productivity jumped 1.5% since the first quarter of the year, higher than the seasonally-adjusted annual rate (1.3%).
Additionally, output rose 4% quarter-on-quarter, while hours worked increased 2.5% over the same period.
Labor productivity, or output per hour, is calculated by dividing an index of real output by an index of
hours worked by all persons, including employees, proprietors, and unpaid family workers.
However, unit labor costs – the ratio of hourly compensation to labor productivity – rose just 0.2% in Q2 2017.
The manufacturing sector, despite a reduction in hours worked (-0.7%), posted significant labor productivity (2.9%) and output (2.1%) gains quarter-on-quarter. The upswing in manufacturing output per hour is the largest since the first quarter of 2012, when the measure inflated 3.2% over that period.
Unit labor costs for manufacturing fell 0.4% in the second quarter of 2017 but were up 0.1% year-on-year.
Preliminary second-quarter data measures of productivity and costs for the non-financial corporate sector saw productivity increase 4.6% quarter-on-quarter, while output rose 7.8% and hours worked climbed 3.1%.
The increase in output was the largest since a whopping 9.9% gain in the first quarter of 2012.
Despite last month's ADP Labor Market Survey announcing the creation of an additional 237,000 American jobs, the Bureau of Labor Statistics reported nonfarm payroll employment rose by just 156,000 in August.
Picture: Shutterstock