Finder makes money from featured partners, but editorial opinions are our own.

Advertiser disclosure
How to finance a Jayco RV
Compare your loan options to cover that $300K sticker price.
Jayco is known for its wide range of camping trailers, travel trailers and motorhomes that let you travel and live on the road with all the space you need. While a new Jayco can cost anywhere from $12,000 to over $300,000, there are a few financing options that can help you foot the bill.
How can I finance a Jayco?
Generally, the most cost-effective route is to get an RV loan from a bank, credit union or online lender — you'll likely get the most competitive rates and terms since its secured by the motorhome or trailer you're buying. If your bank doesn't offer RV loans specifically, you can also consider taking out a personal loan. Both of these options can be time consuming, though, since you'll need to fill out multiple prequalification forms to compare offers.
Want to go with the faster, easier option? Then consider financing directly through an authorized Jayco dealership. Just be aware that you might not get the most competitive rate — and it may come with additional costs like dealer fees. Check with your local authorized Jayco dealership to see if they currently have any special financing deals.
Compare RV loans
Does Jayco offer special discounts or programs?
No, Jayco doesn't officially list any special discounts for its vehicles on its website. However, your local authorized Jayco dealership might have its own special offers.
How much will a new Jayco cost me?
Depending on whether you're interested in a motorhome or trailer, you can spend as little as $12,000 or as much as $300,000. Here's how it breaks down for some of Jayco's 2019 models.
Jay Sport
Starting MSRP: $11,747
Build: Camping trailer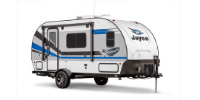 Hummingbird
Starting MSRP: $17,425
Build: Travel trailer
White Hawk
Starting MSRP: $

39,041

Build: Travel trailer
Redhawk
Starting MSRP: $96,068
Build: Class C motorhome
Alante
Starting MSRP:$120,766
Build: Class A motorhome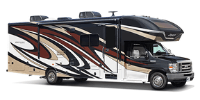 Greyhawk
Starting MSRP: $120,818
Build: Class C motorhome
Seneca
Starting MSRP: $255,293
Build: Class C motorhome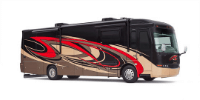 Embark
Starting MSRP: $303,143
Build:

Class A motorhome
Insurance costs that come with driving an RV
Does a new Jayco come with a warranty?
Yes. All new Jayco vehicles come with a limited warranty that lasts for two years or 24,000 miles — whichever comes first. In addition, Jayco camping trailers come with coverage for parts and labor that lasts for five years, which includes maintenance on the lifter system, roof and floor.
In addition, new Jayco motorhomes come with one year of 24/7 roadside assistance. This includes jump starts, tire changes, fuel delivery and on-site mechanical service — all free of charge.
Bottom line
Buying a Jayco can be a great way to live on the road while still feeling at home. While it can be expensive, you have a few financing options to choose from. Going with a bank or online lender can probably get you more competitive rates and terms, though dealership financing is usually faster.
Read our guide to RV loans to learn more and compare options.
Frequently asked questions
Pictures: Getty Images and Jayco RV official page