Finder is committed to editorial independence. While we receive compensation when you click links to partners, they do not influence our content.
Compare In Vitro Fertilization (IVF) Loans
Get stress-free financing for fertility treatments.
Editor's choice: SoFi personal loans
Low starting APR at 5.99%
No fees
Unemployment protection available
Go to site
Deciding to use vitro fertilization (IVF) to start a family is a big decision that can have significant emotional and financial impacts. If you don't have all the cash on hand to pay for the treatments, you may be considering a loan to cover the costs. Learn how IVF loans work, how to apply and what to avoid.
Compare personal loans you can use for IVF
How much does IVF cost?
The average cost for one course of IVF treatment is about $12,000. Since IVF isn't always successfully after the first course of treatment, several attempts may be needed, possibly doubling, tripling or even quadrupling the total cost.
Some health insurance policies cover fertility treatments. Be sure to check how much you'll be responsible for, including deductibles, co-insurance and/or co-pays. Your health insurance policy may also have an annual maximum benefit that could put a cap on how much the insurance company will cover.
How can I pay for fertility treatment?
A number of solutions exist, but what's best for you will depend on your individual financial solution.
Is IVF covered by health insurance?
Sometimes. Several insurance companies offer IVF coverage and some states even mandate it. It's a good idea to check with your insurance provider before looking into other types of financing
Insurance coverage requirements by state
Some states require your insurance company to cover infertility treatment. How much coverage you get depends on your insurance plan and employer. Contact your insurance company to find out what is and isn't covered.
Keep in mind that just because you don't live in a state that mandates coverage doesn't mean you don't have it.
15 states that require insurance providers to cover infertility treatment
Arkansas
California
Connecticut
Hawaii
Illinois
Louisiana
Maryland
Massachusetts
Montana
New Jersey
New York
Ohio
Rhode Island
Texas West
Virginia
Top 10 companies with infertility coverage
Up for a career change? These companies are known for offering some of the best infertility benefits, according to a 2017–2018 list by Fertility IQ, an information database on fertility.
| Company | Type of coverage | Industry |
| --- | --- | --- |
| 1. Bain | Unlimited | Consulting |
| 2. BCG | Unlimited | Consulting |
| 3. Chanel | Unlimited | Fashion |
| 4. Bank of America | Unlimited | Finance |
| 5. KKR | Unlimited | Finance |
| 6. Ropes and Gray | Unlimited | Legal |
| 7. Gates Foundation | Four cycles and PGS | Nonprofit |
| 8. Facebook | Four cycles and PGS | Tech |
| 9. Pinterest | Four cycles and PGS | Tech |
| 12. Spotify | Unlimited | Tech |
Ask an expert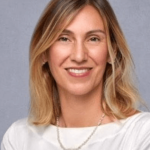 Claire Tomkins
CEO of Future Family
What advice do you have for women hesitant to pursue IVF because of the high costs?
We totally get it. Our entire mission at Future Family is to remove the stress around pursuing fertility treatments — and that starts with an easy way to pay.
Before you sign up for expensive fertility treatments like IVF or egg freezing, make sure you need it. There are many different options customers are sometimes unaware of, so talk to a fertility coach to figure out the right path for you.
If you do need IVF or egg freezing, figure out a monthly payment plan that feels good. And make sure you understand the full financial picture before you get started so that there's comfort around what's ahead.
Should I use a loan to pay for fertility treatment?
You might want to consider taking out a loan to pay for IVF if you're in the following situation:
Your insurance doesn't cover all your treatment costs
You've applied for IVF grants
You've applied to all discount programs you're eligible for
You have good credit and a low debt-to-income ratio (DTI)
Consider starting with the no- or low-interest loans before applying for a personal loan. You might want to ask about in-house financing when you start comparing personal and fertility loans, but make sure to compare all of your options before settling on just one.
Be sure to consider your personal finances first before jumping in. Knowing how much you need to borrow and how much you can afford to pay each month is key. If you can't find a loan that meets these two qualifications, that's a sign that a loan might not be right for you right now. You could be at risk of defaulting and hurting your finances right before taking on one of the most expensive projects of your life: Raising a child.
What are the benefits of IVF loans?
Makes paying for IVF easier. A loan breaks up the cost of IVF into more manageable chunks, making it easier to afford.
You don't have to wait. Loans allow you to get IVF right now, rather than waiting until you've saved up enough.
Range of loan options. Depending on your eligibility, you can have your choice between a variety of borrowing options.
Reasonable terms and rates. Unsecured personal loans and medical loans can come with flexible repayment terms and competitive interest rates so you can borrow affordably.
What to avoid when taking out an IVF loan
High interest rates. Some IVF loans can come with high interest rates, resulting in you paying more over the course of your loan. If you have a poor credit history, expect to pay a higher interest rate.
Hidden fees and charges. When you apply for an IVF loan, it's important to read the fine print to look for a list of fees and charges you might have to pay during the course of the loan. These can include application fees, origination fees, early repayment fees and late fees.
High monthly repayments. Make sure you choose a loan term long enough to give you monthly repayments you can afford — but not so long that you end up paying an arm and a leg in interest.
How to apply for an IVF loan
Many lenders allow you to complete online applications for IVF loans, so you can start the shopping process by comparing loans in the table above. The eligibility criteria and application process will differ depending on the lender you choose. In general, you should be a US citizen or permanent resident and at least 18 years old.
When filling out the loan application, you'll need to provide some personal information:
Contact details such as phone number, email address and mailing address
Income/employment information
Details of debts
Details of assets
You might also be interested in…
Frequently asked questions
For more information about IVF loans, read these answers to common quesitons.
More guides on Finder