Finder is committed to editorial independence. While we receive compensation when you click links to partners, they do not influence our content.
How to finance an Isuzu commercial truck
Expand your fleet with the country's award-winning low-cab-forward work truck.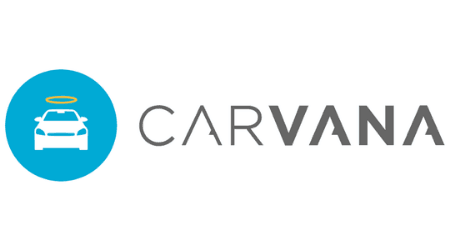 Most credit types welcome
45-day preapproval
Seven-day guarantee
Go to site
Isuzu stopped selling passenger vehicles in the US back in 2009, but they're still one of the top commercial truck dealers in the country. They're favored for their reliability — and their three-year unlimited-mile engine warranty on all new diesel vehicles backs that up.
How can I finance an Isuzu commercial truck?
If you're planning to purchase a new truck, you have four financing options to choose from:
Secured car loan.

Comparing secured car loans from banks, credit unions and online lenders can usually get you the lowest interest rate. However, it's typically not as fast as your other options. And you'll need to use your new truck as collateral, which means it can be repossessed if you don't make your payments.

Unsecured car loan.

If you have good credit, you could qualify for an unsecured personal loan, which won't require you to use your truck as collateral. You can get approved before you go truck shopping, which makes the process easier, but you'll likely have to pay a higher interest rate since there's more risk to the lender.

Financing through Isuzu Finance of America. Looking for a fast and easy option? You can finance your truck through an authorized Isuzu dealership. However, what you gain in convenience you may lose in interest — you can usually find a better rate by shopping around for secured third-party car loans. Isuzu Finance offers two loan options:


Isuzu Finance Commercial Vehicle Loan. Enjoy fixed rates, flexible terms, no prepayment penalties and several payment options — like skip, delayed or seasonal repayments — with Isuzu's secured truck loan.
Isuzu Finance Commercial Vehicle Line of Credit. If you plan on growing your fleet to meet seasonal demands or expand into new markets, this option is ideal. Its line of credit starts at $250,000 with a one-year renewable term that allows you to finance both Isuzu and non-Isuzu commercial vehicles. Even better, there's no setup, non-utilization or annual fees to worry about.

Leasing through Isuzu Finance of America. Plan to upgrade your truck in a few years? Starting a new business and don't want to be on the hook for payments if it goes under? You may want to consider leasing a new truck instead of buying. When the lease is up, you can trade the truck in, refinance or choose to buy it. Isuzu Finance offers two lease options:


Isuzu iLease. If you don't plan to put a lot of miles on your truck and want to maintain your company image with something new every few years, an Isuzu iLease can offer the lowest monthly payments. However, this option is only available for Isuzu N-Series and F-Series Class 6 trucks.
Isuzu TRAC lease. A Terminal Rental Adjustment Clause (TRAC) lease allows flexibility for high-use vehicles. It doesn't have any mileage or wear-and-tear clauses, which means you don't have to worry about getting high penalties at the end of the lease if you use your truck too much.
Compare auto loan options
What will a new Isuzu commercial truck cost me?
Isuzu doesn't list manufacturer suggest retail prices on its website, and prices will vary by dealership. Expect to pay anywhere from $40,000 for a new gas NPR truck to over $80,000 for a new diesel FTR.
To find out how much a new Isuzu truck costs in your area, you can use the site's Get a Quote feature on the bottom of its homepage to get a price quote from a local dealer.
Commercial car insurance costs for your business fleet
Do new Isuzu trucks come with a warranty?
Yes. The N-Series gas trucks come with a three-year, 36,000-mile basic warranty and a five-year, 75,000-mile engine warranty. Both the N-Series diesel and F-Series trucks come with a three-year unlimited-mile basic and engine warranty.
Plus, all new Isuzu trucks have a two-year, 24,000-mile tire warranty and a four-year, unlimited-mile corrosion warranty.
Why did Isuzu stop selling cars in the US?
Because not very many people were buying them. Isuzu slowly cut down the number of models it was selling in the US, trying to focus on only its bestsellers. By early 2009, the only two Isuzu non-commercial vehicles being sold in the US were the Ascender SUV and I-Series pickup trucks — and neither were selling well.
In January 2009, Isuzu announced that it was pulling both from the US market. However, the company's commercial trucks continue to sell well and are available in the states.
Bottom line
Isuzu may not sell cars in the US anymore, but the manufacturer's commercial box trucks are some of the best in the business. If you want a chance to upgrade your truck regularly or you don't know if you'll still be in business in a few years, leasing a truck can help you save.
But if you're thinking long term and you're ready to buy, compare car loan providers before you head to the dealership to get the best deal.
Frequently asked questions
Picture: Jonathan Weiss / Shutterstock.com
More guides on Finder