Finder is committed to editorial independence. While we receive compensation when you click links to partners, they do not influence our content.
Is business insurance tax deductible?
You can deduct premiums as long as they strictly cover business.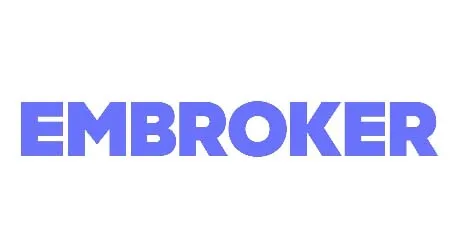 23 customizable policies
Instant coverage in under 10 mins
Personal advisors
Get quotes
Deducting insurance premiums on your business taxes is cut and dry when that insurance covers business operations and property. But you'll find a few exceptions if coverage protects personal risks too, like using your personal car or home space for business purposes.
Can I deduct my business insurance on taxes?
In most cases, the premiums you pay for business insurance are tax-deductible. As a rule of thumb, you'll need to prove they're helpful or common expenses to your company or profession first.
You can claim tax deductions for most costs related to running your business. Since insurance protects your business's finances, it falls under reasonable and expected expenses.
What forms of business insurance are tax-deductible?
You can typically claim premiums for any insurance used specifically for your business or profession. Here are some examples:
Business interruption
Commercial car
Commercial property
General liability
Professional liability
Public liability
Travel coverage
Workers compensation
How much of my business insurance is tax-deductible?
If the policy only protects business property or risks associated with your business, you can deduct 100% of the insurance premiums. However, if the policy covers both business and personal situations, you can only deduct the business portion of the premium.
Home and car insurance tax deductions are two common areas where businesses deduct only part of the premium.
Case study: Home insurance for John's home business
John uses a 400-square-foot room as a home office. Because the room represents 25% of his home's square footage, he can deduct 25% of his home insurance premium on taxes. If his home insurance costs $3,000 per year, John can deduct $750.
However, John can only claim this deduction if he chooses to itemize actual expenses rather than take the simplified home business deduction.
Is health insurance tax-deductible for businesses?
Yes, your business can claim 100% of health insurance premiums paid for employees as a tax-deductible expense. If you're self-employed, you may be eligible to deduct your full health insurance premium.
Typically, self-employed workers can take the deduction if they don't have access to an employer's health insurance and choose to buy a private or marketplace policy. Self-employed workers who deny coverage from their spouse's employer can't take the deduction. They can take the deduction for any number of months during the year that they were eligible.
Can I claim my business insurance deductible as a tax deduction?
Yes, the business insurance deductible can be considered a business expense. That's because your business is paying to repair damage or restore a loss it would have otherwise paid on its own.
Is a business owner's life insurance tax-deductible?
No, life insurance isn't tax-deductible, whether or not the policy is personal insurance or key person insurance for the business. However, the key to this rule is that the business or business owner can't be listed as the beneficiary for the policy.
Businesses that pay life insurance premiums for their employees can deduct the expense as long as the business stands to gain nothing.
Compare insurance for businesses
Bottom line
You can get a tax break on most types of insurance you buy for your business. Let this be an incentive to help you get the coverage your business needs for smooth operations.
Common questions about business insurance tax deductions
More guides on Finder