IOTA prices drop on BlackHat, internal drama leak, Sirin Labs departure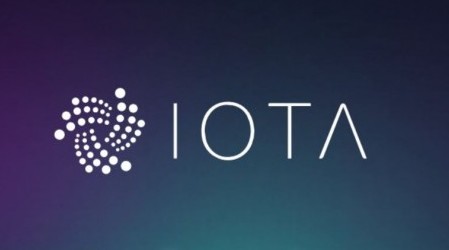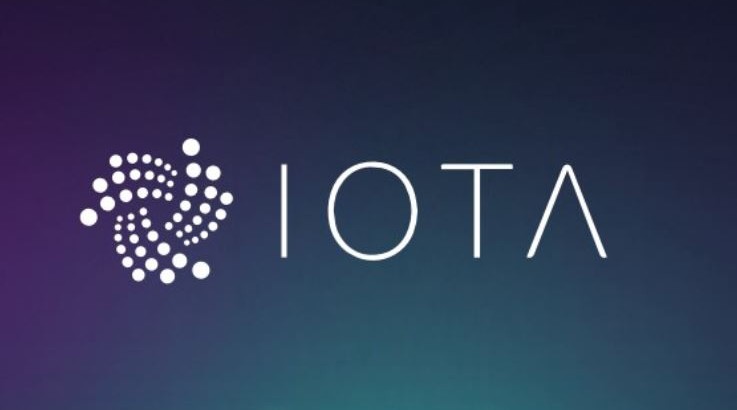 There are exactly three and a half reasons why IOTA prices are falling so hard today.
Cryptocurrencies are typically built around decentralized communities, so community management is a key skill in the toolbox of most prominent cryptocurrency leaders – not that they theoretically have leaders.
It's also a very responsive market with coin prices quickly rolling up and down based on the mood of the market. The mood soured on IOTA today, with prices at the time of writing dropping over 15% in 24 hours against the US dollar, or about 10% against BTC and ETH. There are several goods reasons for the drop.
---
---
Three and a half reasons why
There are three potential reasons for the drop today:
Sirin Labs has parted ways with IOTA.
It's also worth noting that IOTA prices have run much lower on Bitfinex than other markets, leading some to suggest an element of manipulation.
The lowdown: BlackHat
The BlackHat presentation promised to deliver a demonstration of a practical attack on IOTA from security researchers Neha Narula and Ethan Heilman.
In the months leading up to the presentation, IOTA developers were quite concerned, as evidenced from the internal leak (more on that below), with security researchers suggesting that the presentation would include an unwelcome surprise and showcase vulnerabilities that may have been overlooked by the IOTA Foundation.
But in the end, it was just a benign rehashing of old information.
The short version is as follows:
IOTA contracted Narula and Heilman as security researchers to look for vulnerabilities.
They came back saying they found a vulnerability.
IOTA publicly announced that there was a potential vulnerability and immediately implemented the recommended fix.
After further investigation, IOTA determined that the vulnerability wasn't as severe as initially thought.
Narula and Heilman disagreed and accused IOTA of covering themselves and trying to silence security research, while IOTA accused Narula and Heilman of dishonestly acting on conflicts of interest due to their competing project.
Today, Narula and Heilman maintain that they discovered a dangerous problem that IOTA fixed on their recommendations. This was the angle presented at BlackHat. IOTA maintains that there was never a problem and that Narula and Heilman are competitors trying to sabotage IOTA for financial gain.
At first it was a he said she said situation, but a few months later, an unknown person hacked Narula's work email and leaked the full exchange.
The full details are highly technical and anyone who can decipher it probably has better things to do than decipher it, but a sniff test comes out strongly in IOTA's favour.
The main takeaway is that IOTA was fully forthcoming and openly announced the supposed vulnerability to the world as soon as it was reported. It was only later, after more thorough investigation, that they concluded it wasn't actually a vulnerability. Narula and Heilman are essentially accusing IOTA of trying to cover something up by publicly announcing it, which doesn't make a whole lot of sense. Other factors also point to IOTA being in the right.
The skinny: New IOTA leak
The recent internal leak from the IOTA Foundation might be much more deeply concerning than the rumours being rehashed at BlackHat. The gist is as follows:
The reason given for Ivancheglo and Popov not being board members is basically that the IOTA Foundation is formally registered as a non-profit foundation in Germany, and changes to the board or the Foundation's constitution can't be done as easily as just snapping one's fingers. By simply appointing Ivancheglo and Popov to the board in the way that Ivancheglo wanted, the foundation might end up liable for back taxes on its IOTA holdings and sales. That would be bad.
These details were lost on Ivancheglo who didn't get what the hold up was and who had already issued a kind of "do it now or I'll publish these chat logs" ultimatum to Dominik Schiener, who had stepped away from his computer.
The entire situation brings back doubts about the maturity of the team behind IOTA, and their ability to handle what turned into a very high profile multi-billion dollar enterprise. Although, as the logs show, foundation member Ralf Rottmann proved to be something of a leveling influence next to the volatile temperaments of some of the other board members.
But it's also worth noting that towards the end, Rottmann suggested that there might be some other skeletons in the closet.
"The public will ultimately judge on their own. Just thinking about *all of the other stuff* that will come to light, makes me extremely worried," he wrote.
"But we are all grown ups," he finished, despite all evidence to the contrary.
The rundown: Sirin Labs and IOTA part ways
The least impactful news might be that Sirin Labs, creator of the world's first blockchain smartphone – the Finney – stepped away from IOTA a couple of days ago. Its original plan was to use the IOTA network for its phone, but so far IOTA just isn't ready for prime time even as the Finney is about to enter production. Sirin Labs will be using the Ethereum network instead.
Having good reasons for falling prices is a refreshing change.
---
Disclosure: At the time of writing, the author holds ETH, IOTA, ICX, VET, XLM, BTC and ADA.
Disclaimer: This information should not be interpreted as an endorsement of cryptocurrency or any specific provider, service or offering. It is not a recommendation to trade. Cryptocurrencies are speculative, complex and involve significant risks – they are highly volatile and sensitive to secondary activity. Performance is unpredictable and past performance is no guarantee of future performance. Consider your own circumstances, and obtain your own advice, before relying on this information. You should also verify the nature of any product or service (including its legal status and relevant regulatory requirements) and consult the relevant Regulators' websites before making any decision. Finder, or the author, may have holdings in the cryptocurrencies discussed.
Latest cryptocurrency news
Picture: Shutterstock