Invoice financing and how it works
These advances smooth over cash flow gaps from unpaid invoices — but are they worth the high cost?
Invoice financing offers an advance on unpaid accounts receivables to improve your business's cash flow. It can help you make sure you can pay your bills on time or grow your business by taking on larger projects. But the financing cost can be high compared to other products, and some invoice financing services require a long-term commitment.
What is invoice financing?
Invoice financing, also known as accounts receivable financing, is an advance on your business's outstanding invoices. It's an asset-based loan that gives your business the cash flow it needs to pay employees and cover overhead costs while you wait for customers to fill unpaid invoices.
Invoice financing is usually easier to qualify for than most business loans — all you really need are unpaid invoices. But like other cash advances it's pricey. Consider less-expensive alternatives like a business term loan before going for an advance.
Pros and cons
Fast turnaround of as little as one business day
Minimal paperwork compared to a bank loan
Less expensive if your clients pay on time
Available to business owners with bad credit
Can be costly if clients take more than a month to pay
Difficult to predict total cost ahead of time
Often requires long-term commitment
Not available to consumer-facing businesses
Pros of invoice financing
The main benefit of invoice financing is that it's a fast form of financing that relies on your customers' credit, rather than your own. If you apply with an online invoice financing company, you can often get you funds in as little as 24 hours. And it requires less paperwork than most business financing options. You can also often qualify if you have bad credit or less than a year in business.
Cons of invoice financing
The main drawback of invoice financing is the cost. It can get expensive if your clients take a couple of months to fill their invoices. And if they don't pay at all, your business is often responsible for covering the advance.
Since the payment timeline is out of your business's control, it can be difficult to predict how much it will cost ahead of time. And factoring companies often require you to commit to several months of invoice financing — meaning you could be on the hook for financing you don't need. Those that don't tend to charge a higher fee.
Types of invoice financing and how they work
Invoice financing companies often use the term "invoice financing" to refer to a few different types of lending products that work differently.
Traditional invoice financing
Traditional invoice financing is an advance on your business's outstanding invoices. It works by giving your business up to 100% of your outstanding receivables upfront — this percentage is called an advance rate. And as customers fill their invoices, you repay the provider plus a monthly fee.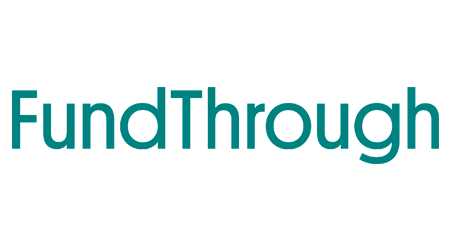 FundThrough Invoice Factoring and Financing

FundThrough is an online invoice financing company can finance between $500 and $15,000 in invoices. It also offers invoice factoring for invoices between $15,000 and $10 million. The application is simple enough that you can apply on your phone. You can quickly sign up by connecting to your business's accounting software. It charges weekly payments, plus a 0.5% weekly fee — which it waives if you pay the advance back early. Factoring comes with a 2% monthly fee. There's no long-term commitment to use FundThrough, though financing costs can be on the high end.
Pros
Options for invoices worth $500
Low factor fee
Funding within 24 hours
Cons
Relatively costly compared to other financing types
Can require more documents than other invoice financing companies
Doesn't disclose advance rates
| | |
| --- | --- |
| Loan amount | $500 – $10,000,000 |
| APR | Not applicable |
Read Review
The main benefit of traditional invoice financing is that you can get a larger advance upfront and maintain a relationship with your customers. But if your customers don't pay on time, you're still responsible for paying for the advance.
Invoice factoring
Invoice factoring involves selling your business's outstanding accounts receivable to an invoice factoring company at a discount. In fact, factoring is sometimes referred to invoice discounting. It works by advancing your business between 80% and 95% of your invoice's value upfront. When customers pay the factoring company, you receive the rest of the advance, minus a fee.
Lendio is an online marketplace that can help your business prequalify with multiple factoring companies, including TBS Construction Funding and Raistone Capital. You can receive up to 90% of your accounts receivable in as little as 24 hours. Factor rates start at 2%, and you have as long as a year to pay back the advance. But because it's not a direct lender, it's worth reading up on the companies you're connected with before you go through with the application.
Pros
Compare multiple offers from factoring companies
Get funded in as soon as 24 hours
Long term of up to 12 months
Cons
Not a direct lender
Doesn't disclose requirements for factoring
If you sign up for nonrecourse factoring, you're not responsible for client invoices that are never filled. But this type of factoring often comes with a higher fee than recourse factoring because invoice factoring companies see it as a bigger risk. An invoice factoring fee is usually higher than traditional invoice financing.
Accounts receivable line of credit
Some invoice finance and factoring companies offer a line of credit to businesses that continually need cash flow assistance. Here's now it works: When you bill a customer an invoice, your business is eligible to withdraw that amount from the credit line. Each withdrawal turns into a short-term loan, which you repay plus interest or a monthly fee, depending on the finance company.

BlueVine business lines of credit

BlueVine is an online lender and invoice factoring company. It offers advances on invoices in the form of a credit line up to $5 million to businesses with as little as three months in business. You can receive between 85% and 90% of the advance as needed, and receive the rest less a weekly fee of 0.5%. The weekly fee could make it a less-expensive option than a monthly fee if your clients pay halfway through a month. And unlike some online lenders, you also aren't required to use a specific invoicing software. But some healthcare industries don't qualify, as BuleVine isn't HIPPA-certified. And it only offers nonrecourse factoring.
Pros
Weekly fee offers opportunity to save
No restrictions on accounting software
Only requires three months in business
Cons
Not available to some healthcare businesses
Nonrecourse factoring only
Hard credit check for sole proprietors and partnerships
| | |
| --- | --- |
| Loan amount | $5,000 – $250,000 |
| APR | Starting at 4.8% |
| Min. Credit Score | 600 |
Read Review
How much it costs
The cost of invoice financing depends on the type of invoice financing you sign up for, the value of your business's outstanding invoices and the invoice finance company. But in general it's an expensive product compared to other types of business loans.
Invoice financing usually comes with a monthly or weekly fee that typically ranges from 2% to 5% of your unpaid invoice's value per month.
Invoice factoring comes with several different fees that can add up to 3% to as much as 15% of your invoice's value in total.
Accounts receivable lines of credit usually come with interest and fees starting at around 4%, but can run as high as 60% APR.
Some companies offer a discount on the financing if you make an advance payment.
How to compare invoice financing providers
Invoice financing often charges different kinds of rates and fees, making an apples-to-apples comparison more difficult than a traditional business loan. Here's how to tell which provider is offering a good deal.
Decide on the type of financing your business can benefit from the most: Invoice financing, recourse factoring, nonrecourse factoring or a line of credit.
Find the total monthly cost at each company. If a company charges a weekly financing fee, multiply that number by 4.35. If it comes with an APR, divide the rate by 12.
Look for the minimum and maximum invoice value a financing company will fund to make sure your business's accounts receivables are within range.
Also inquire about minimum requirements, such as the minimum time in business, revenue and credit score cutoffs.
Make sure the advance rate offers enough funding to support your business. While most factoring companies offer at least 80% upfront, some go as low as 50%.
Ask how long the contract lasts and make sure your business needs financing for that period of time.
After you narrow down your options, get quotes with your top choices and compare your offers. You generally don't need to worry about it affecting your personal or business credit — most don't run a credit check at all. Those that do generally won't check until after you fully complete the application.
How to qualify
Most invoice financing companies have relaxed requirements compared to other lenders. But generally invoice financing is only available to business-to-business (B2B) or business-to-government (B2G) companies. Consumer-facing companies should consider a merchant cash advance instead, which is often based on credit card sales.
Invoice financing companies often have minimum credit score, time in business and revenue requirements. But most accept poor credit. Some will work with business that have been around for as little as three months or have as little as $10,000 in monthly revenue. Cash flow generally doesn't affect your ability to qualify.
These companies tend to focus on your invoice amount and the quality of your clients. For example, some might check your client's personal credit history instead of yours, since customer payments determine whether the advance is paid on time.
How to apply
The invoice financing application can vary depending on the lender. But you usually follow these basic steps:
Compare providers to make sure you're working with a provider that offers low fees and a good fit.
Complete the application, uploading any required documents. Often this includes a state-issued ID, recent bank statements, a voided check and information about your unpaid invoices.
Connect your accounts receivable. Some providers might ask to link to your bank account or accounting software. Others might want you to upload your receivables.
Review and accept your offer, paying close attention to fees and repayment terms.
Wait to receive your advance. Often you can get funded within 24 hours of accepting your offer, though some providers can take longer.
What happens next depends on the type of provider. With invoice financing, you may be required to make weekly or monthly payments on your advance. With invoice factoring, the company is in charge of collecting payments. It will give the rest of your funds, minus fees, after the invoices are filled.
Who should consider invoice financing?
Invoice financing makes sense for any B2B or B2G business. But it's most commonly used by the following industries:
Bottom line
Invoice financing is an easy way to borrow money when you need an immediate cashflow solution. Especially if you have bad credit, your business is just starting out or you've had difficulties obtaining a loan in the past.
But this asset-based financing option can get expensive and comes with costs that are difficult to predict. Compare other options to make sure invoice financing is right for your business.
Image source: Shutterstock