5 smart ways to invest your stimulus check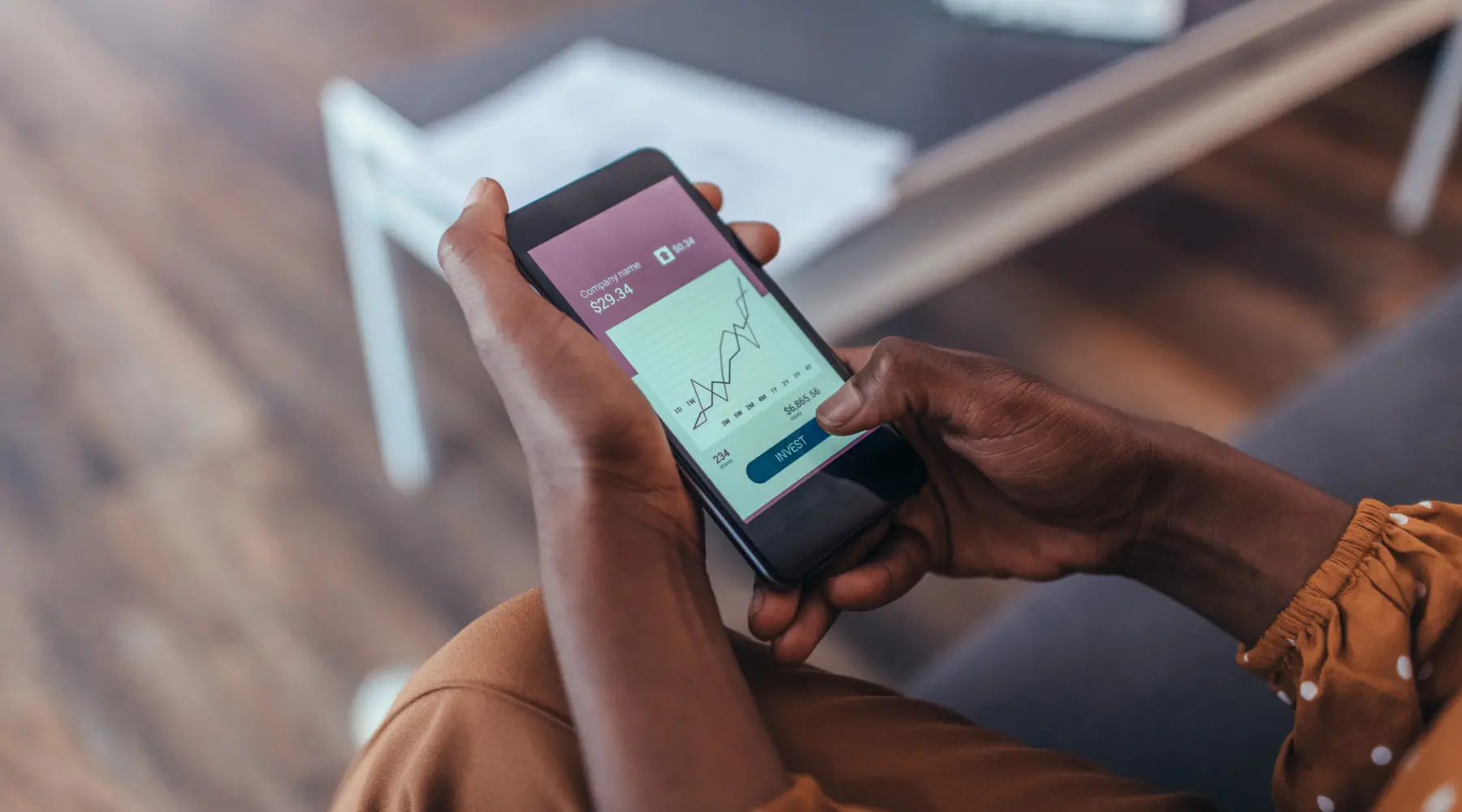 If you're investing your stimulus check, you have plenty of options, but some make more sense than others.
In response to the COVID-19 pandemic, Congress is sending out another round of stimulus checks to eligible Americans. If you don't immediately need it to cover necessities, you can invest it and watch it grow.
Benefits of investing your stimulus check
Eligible Americans will get stimulus checks for up to $600 as part of COVID-19 relief initiatives. While that's half of what most Americans got during the first round of stimulus checks, you can invest it for future gains.
How to invest my stimulus check
Before investing your stimulus check, you need to open a brokerage account. Some of the top online brokers require little to no minimum deposits, charge low fees and let you invest in a variety of assets. Here are some investments to get you started.
Investing your stimulus check in index funds and ETFs
An index fund invests in a diversified basket of stocks from a broad market index. The S&P 500 is an index that's considered a benchmark for the American stock market. Historically, it has returned an average of 10% annually. But despite the COVID-19 pandemic stretching most of the previous year, the S&P 500 returned 15% in 2020. So say you invest $1,800 (a combination of the first two stimulus checks for most eligible Americans). At a 15% annual growth rate, it can grow to almost $3,800 in just five years, assuming you invest nothing else into the fund during that time period.
There are a lot of index funds that track the S&P 500 out there. But some are even broader since they also invest in stocks of companies in foreign countries.
An exchange-traded fund (ETF) is similar to an index fund. However, it trades like a regular stock, so it's price can fluctuate daily. Like index funds, ETFs are known for low management fees or expense ratios. Here is a list of some of the top-performing ETFs for 2020.
ARK Genomic Revolution ETF (ARKG)
Invesco Solar ETF (TAN)
Invesco WilderHill Clean Energy ETF (PBW)
ARK Next Generation Internet ETF (ARKW)
ProShares Online Retail ETF (ONLN)
Global X Lithium & Battery Tech ETF (LIT)
WisdomTree Cloud Computing Fund (WCLD)
Investing in index funds and ETFs can be a good move for beginners, because it takes away the risk and effort of picking individual stocks. Instead, you invest in a diversified bucket of stocks and professionals manage these funds for you.
Invest your stimulus check with a robo-advisor
A robo-advisor is an automated investment platform that uses an algorithm to invest your money in a portfolio based on your investment goals. You just answer a few questions about your financial situation and the robo-advisor recommends a model portfolio. These portfolios are typically built with low-cost ETFs.
Many robo-advisors also automatically rebalance your portfolio when it finds opportunities. Many also offer free tax-loss harvesting services.
Using a robo-advisor is a step of ease below picking index funds and ETFs. You just invest and the robo-advisor does the rest for you. Robo-advisor options are offered by some of the globe's largest financial institutions, but many let you open an account with little or no minimum deposit.
Invest your stimulus check in blue chip stocks
Blue chip stocks come from well-established and often large companies that are known for performing well even during market downturns. Many also pay dividends. These are regular payments made to stockholders.
One issue, however, is that shares of blue chip stocks can be expensive. However, some brokerages like Fidelity and SoFi let you invest fractional shares. This means you can invest as little as you want to buy a proportional chunk of a stock.
These are some of the top-performing stocks of 2020, which delivered strong returns despite the prevalence of the coronavirus.
Tesla (TSLA)
Etsy Inc. (ETSY)
NVIDIA Corp. (NVDA)
PayPal Holdings Inc. (PYPL)
L Brands Inc. (LB)
Albemarle Corp. (ALB)
Advanced Micro Devices Inc. (AMD)
Other ways to invest your stimulus check
If you don't need your stimulus check right now, you can always invest for expected –– or unexpected –– expenditures.
Invest in a 529 college savings plan
If you want to invest in your child's future education, your stimulus check can go a long way in a 529 plan. These are investing accounts designed to help you pay for your child's college education.
Investments in a 529 plan grow tax-free, and withdrawals are also tax free if used on qualified educational expenses like tuition and college course books.
Invest your stimulus check in an HSA
If you have a high-deductible health plan, you can open a health savings account (HSA). These investment accounts are designed to help you save for future healthcare expenses. They offer major benefits.
Contributions are tax-deductible
Interest and market gains earned are tax-free
Withdrawals for qualified health expenses are also tax-free
Because you don't need earned income or taxable income to invest in an HSA, you can deposit your stimulus checks into it. You can open an HSA at most banks or brokerage firms. Your employer may offer one too.
What to do if I didn't get my stimulus checks
The Treasury sent out the first batch of second stimulus checks in late December, but many eligible Americans have yet to receive it. Here's what you can do.
Use the IRS tool Get My Payment to check the status of your payment. If you're eligible, this should give you an estimate of when to expect your check and where.
However, you may see this message: "Payment Status #2 – Not Available." In this case, you'd need to file your 2020 tax return by April 15th and claim the Recovery Rebate Credit. According to the IRS, you also would need to do this if the check got sent to a closed bank account.
You'd need your Notice 1444, a letter signed by President Donald Trump, which should have been sent last spring or summer. Another should be sent in late January or February. Record the payment amount in the letter when you file your tax return in 2021.
Photo: Getty Images