Investing strategies: How income stocks make you money
Choose the right investment instruments and earn passive income.
Investing in income stocks could help you earn a percentage of your investment each year, regardless of the stock price. However, your passive income from this investment may dwindle in times of economic uncertainty.
What is the income investment strategy?
Income investing strategy is when you design your portfolio to earn passive income. It can include bonds, real estate, mutual funds and stocks.
Many stocks distribute part of the profits to shareholders regularly through dividends. Dividends are a portion of the company's earnings returned to shareholders and are paid either monthly, quarterly or annually. Stocks that pay dividends are known as income stocks.
This type of stock is a great option for retirement portfolios because it provides a steady flow of income. But it can also be a great option for any investor looking to increase the growth of their portfolio with a dividend reinvestment strategy — a process where you simply use your dividend income to buy more of the dividend stocks.
Stocks and funds to consider
We researched some of the most reliable income stocks to consider adding to your portfolio. Keep in mind that dividends may change depending on the current economic situation and the company's performance, so look for companies similar to these with long track records of paying and increasing dividends.
| Company | Dividend yield |
| --- | --- |
| Coca-Cola (NYSE:KO) | 3.11% |
| Target (NYSE:TGT) | 1.31% |
| Johnson & Johnson (NYSE:JNJ) | 2.48% |
| Realty Income (NYSE:O) | 4.08% |
| Procter & Gamble (NYSE:PG) | 2.61% |
Dividend yield as of May 2021. Dividend yield shows how much a company pays out each year relative to its stock price.
If you want to hold multiple stocks to minimize the risk of one company slashing dividends or going under, consider adding dividend-paying ETFs to your portfolio. Dividend ETFs contain a selection of stocks that pay dividends and typically offer a higher dividend yield than individual stocks.
We've selected income ETFs for this list based on their dividend yield, the quality of holdings and the expense ratio — the annual fee for the ETF.
| ETF | Dividend yield |
| --- | --- |
| Global X SuperDividend ETF (NYSE:SDIV) | 7.24% |
| iShares Emerging Markets Dividend ETF (NYSE:DVYE) | 5.12% |
| Global X MSCI SuperDividend Emerging Markets ETF (NYSE:SDEM) | 6.05% |
| Global X SuperDividend U.S. ETF (NYSE:ODIV) | 7.03% |
| Global X MSCI SuperDividend EAFE ETF (NYSE:EFAS) | 4.03% |
Dividend yield as of May 2021. Dividend yield shows how much a company pays out each year relative to its stock price.
Our top pick for
Beginners
Our top pick for
Building a portfolio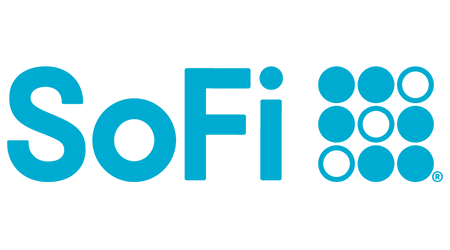 Our top pick for
Advanced traders
Client disclaimer: US Brokerage services through eToro USA Securities Inc, member of FINRA, SIPC. Crypto assets through eToro USA LLC.
Risks and rewards
The main risk associated with income stocks is a broad economic recession, which may cause companies to cut or lower their dividends. This may also cause their stock prices to drop, thus reducing their value if you're looking to sell right away.
However, dividend stocks and ETFs are typically considered long-term investments, meaning they perform reliably over the long run. That's why they are often recommended as a part of a retirement investment plan.
Of course, even long-established companies can falter and see their stock prices fall beyond the normal ups and downs, but the risks are lower.
How to use the income investment strategy
To apply an income investment strategy to your portfolio, follow these steps:
1. Consider whether you want to invest in one stock or in an ETF.
If you're going with individual stocks, you may need to research the company, its performance and its dividend information, such as payout ratio, dividend yield, how many years it has paid dividends and how often it increases dividends.
If you're going with an ETF, make sure it invests in the right type of stocks — companies with high market capitalization, or value, and a history of dividend growth.
2. Do your research.
Use a stock screener to find the right dividend stock for your portfolio. Aside from looking at the dividend yield, look at the company payout ratio as well. That's the amount of profits the company devotes to dividends. If the number is negative or exceeds 100%, it means the company borrows money to pay dividends. This isn't sustainable in the long run, and the dividend may be cut soon.
Beware, too, of companies seeing big stock price drops. That can raise the dividend yield, but also signal that the dividend isn't sustainable.
For ETFs, look at the expense ratio, which should be under 0.50%. This is basically an annual fee you pay to the ETF.
3. Open an account.
Compare online brokers and apply for the one that best fits your financial situation and needs. If you're looking for an IRA account, look for accounts that don't charge an annual fee. If you're looking for an individual investment account, there are many low-cost options to choose from, but they may lack proper research tools and stock screeners.
4. Buy income stocks or ETFs.
Once your account is set up and funded, buy the stocks or ETFs that best align with your income investment strategy.
Compare trading platforms
*Signup bonus information updated weekly.
Disclaimer: The value of any investment can go up or down depending on news, trends and market conditions. We are not investment advisers, so do your own due diligence to understand the risks before you invest.
Bottom line
Adding income stocks to your portfolio will help you earn passive income as a percentage of the stock's price. You can choose either stocks or ETFs that pay dividends. But in times of economic crisis, the dividend yield may drop significantly.