Investing strategies: How buy and hold can beat trading
For one, you'll save money on fees and you could pay a lower capital gain tax with this strategy.
Buy-and-hold is a great long-term strategy that comes with many advantages as opposed to frequent trading. That's because it's incredibly hard to time the market and pick the price tops and bottoms. Plus, you won't pay fees for multiple transactions and could save yourself some frayed nerves from watching short-term volatility.
What is the buy-and-hold strategy?
Buy-and-hold is an investment strategy in which the investor buys the stock — or any other financial instrument — with the intention of holding it long term regardless of short-term price fluctuations. This strategy is popular with cryptocurrency investors, which is also known as "hodling".
In buy-and-hold, investors typically buy financial instruments they believe will appreciate over time, often time-tested companies with long track records. Also, they generally don't try to time the market or sell high with the intention of buying back low. This strategy is a form of passive management recommended by Warren Buffett, Jack Bogle and Peter Lynch.
Stocks and funds to look at
We don't know what will happen in the future, so we'll look at past examples where a buy-and-hold strategy has made some investors rich.
| Company/Ticker | IPO date | IPO price | Early 2021 value if you'd invested $10,000 investment at the IPO price |
| --- | --- | --- | --- |
| Tesla/TSLA | June 2010 | $17 | $529,410 |
| Alphabet/GOOG | August 2004 | $85 | $299,050 |
| Netflix/NFLX | May 2002 | $15 | $394,660 |
The Direxion Daily Semiconductor Bull 3x Shares (SOXL) is a buy-and-hold ETF to consider. It's an ETF that tracks semiconductors and is triple-leveraged, meaning it moves three times more than the price of all the stocks in the ETF. If you bought $10,000 worth of shares at the lowest 2011 price, your investment would now be worth $15,950,000.
Our top pick for
Long-term investors
Our top pick for
Beginners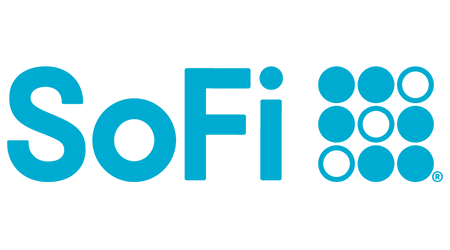 Our top pick for
Active traders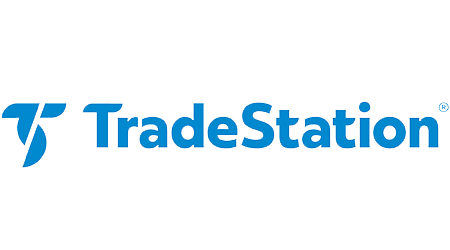 Risk and rewards
The main risk of a buy-and-hold strategy lies in the company you invest in. If it goes bankrupt, you could lose all of your investment.
Luckily, this rarely happens overnight, so you would likely see the red flags long before it happens. Large, established companies do go away, but not overnight. This can give you more than enough time to sell your stock and pick another one. Likewise, the stock price may go down, but the bottom won't fall out overnight.
The reward comes when the stock makes gains over time. Beyond this obvious reward, you'll also save money on trading fees. Buying and holding means you only pay fees once to buy the share and then a second time to sell them.
Another benefit is that you get to pay a lower capital gain tax if you hold a stock longer than a year.
How to use the buy-and-hold strategy
Do your research. Use a stock screener to find the right stock or ETF for your portfolio. With a stock screener you can select the market cap, dividend yield, sector and more.
Open an account. When you find a stock or an ETF that you strongly believe will perform well in the future, you'll need to open an account to buy it. If you don't have an investment account, compare online brokers.
Buy the stock. As soon as your account is open and funded, you can go ahead and buy the stock you want.
Compare trading platforms
For the buy and hold strategy, you'll need a broker that doesn't charge inactivity fees because it's implied you won't trade often. Most brokers today don't charge such fees, but make sure to read the fine print and avoid surprises.
*Signup bonus information updated weekly.
Disclaimer: The value of any investment can go up or down depending on news, trends and market conditions. We are not investment advisers, so do your own due diligence to understand the risks before you invest.
Bottom line
Buy-and-hold is a solid long-term investment strategy. You don't have to do a lot of research to see that it works — simply check any price chart of successful companies and see how it performed in the past. Despite short-term volatility, great stocks will usually outperform in the long run.