Finder is committed to editorial independence. While we receive compensation when you click links to partners, they do not influence our content.
Apple TV+ details: Price, date, shows, features
Apple TV+ is here and lets you stream star-studded shows and movies for a low monthly price.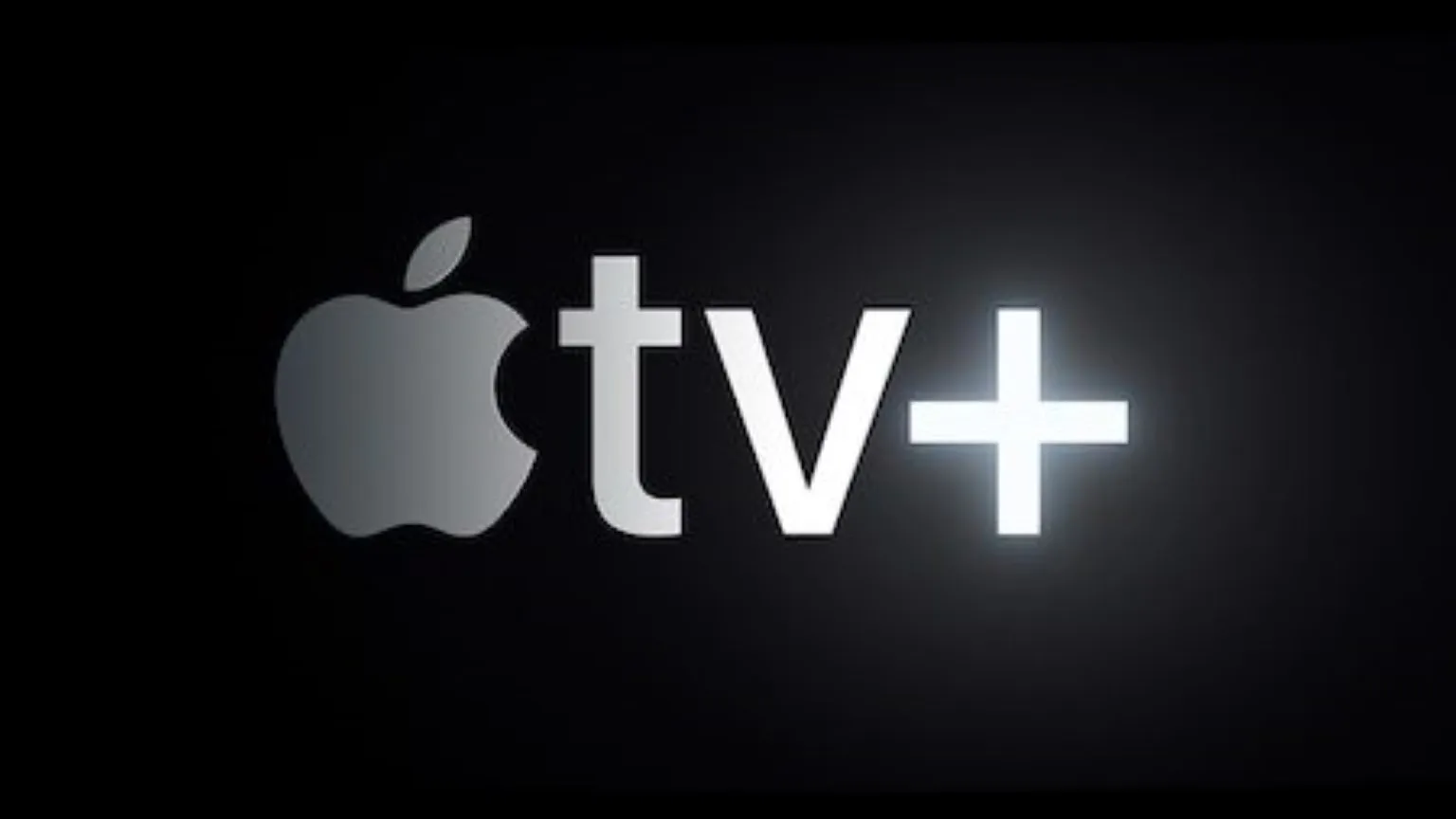 What is Apple TV+?
Apple TV+ is a subscription, on-demand streaming TV service. It shares many similarities with the Netflix premium service. This includes 4K video, Dolby Atmos audio on most content, family sharing for up to six users and the ability to stream on six devices simultaneously. Like Netflix, content can be downloaded for offline use too.
Pros and cons
To weigh your decision, check out what's good and not so good.
Pros
Unique new originals content added each month
Students get Apple TV+ free with Apple Music subscription
You can get it through an Apple One subscription bundle
Ad-free
Save shows to watch offline
Share with up to five family members, six simultaneous streams
Premium features
Cons
No old movies or shows like Netflix or Hulu
Thin content library
No Android app — you can only watch in a mobile browser
How much does Apple TV+ cost?
Apple offers its streaming service for free with the purchase of a new iPhone, iPad, Apple TV, Mac or iPod. Students also get Apple TV+ streaming for free with an Apple Music subscription, or you can get Apple+ as part of an Apple One bundle. Otherwise, Apple TV+ is $4.99 per month, with no pricing tiers.
Does Apple TV+ have a free trial?
Yes, Apple TV+ offers a seven-day free trial. After the trial is up, your account is automatically renewed monthly at $4.99.
What is the difference between Apple TV, the Apple TV app and Apple TV+?
Due to their similar names, it's easy to confuse the devices, how they operate and what they each offer. Here's a quick rundown:
Apple TV. An actual box that you connect to your TV to access apps like Netflix, Hulu and more.
Apple TV app. A one-stop app to access streaming services, Apple TV channels, as well as rent or purchase TV shows and movies.
Apple TV+. Subscription video-on demand service with original series and movies.
What devices is Apple TV+ available on?
You can watch Apple TV+ online or on any device that has the Apple TV app.
Mobile and tablet
iPhone
iPad
iPod Touch
Android device — via a web browser
Smart TV, streaming media player and other
Apple TV, Roku
Amazon Fire TV
Select Samsung, LG, Sony, Vizio smart TVs, PS4, PS5, Xbox One, Xbox Series X or Xbox Series S.
Can I share Apple TV+ with my family?
Yes, you can share your Apple TV+ subscription with up to five other family members with Family Sharing.
What exclusive shows are on Apple TV+?
Though its library is thin, Apple TV+ offers dramas, fantasy, educational content, cartoons and more, with titles added monthly. Popular shows and movies on the service include:
Defending Jacob
Dickinson
Elephant Queen
For all Mankind
Ghostwriter
Greyhoud
Hala
Helpsters
Mythic Quest
On the Rocks
Oprah's Book Club
See
Servant
Snoopy in Space
Ted Lasso
The Banker
The Morning Show
Truth Be Told

If you're interested in what Apple TV+ has to offer, you can check out the entire list of programs currently available.
What other content is on Apple TV+?
Unlike other services like Netflix, Apple TV+ doesn't host any licensed content from third-party sources. It doesn't offer a back catalog with fan favorites from broadcast networks or older series.
That being said, all the TV shows, movies and documentaries on the platform are original productions you won't find on any other streaming services.
What features does Apple TV+ have?
Apple TV+ is a new service and offers only a few features so far. They include:
Download and playback
Save your data by downloading shows to watch later. Pick up where you left off on your smart TV, phone or tablet.
4K quality, HDR, Dolby Vision and Atmos
Discover new series in the highest resolution out there.
Unique content
Though its library is small, all of the content available on Apple TV+ is original.
Parental controls
You can set limits on content by age rating using a four-digit passcode.
How can I access Apple TV+?
All you need to access Apple TV+ is a device compatible with the Apple TV app and an Internet connection.
On your compatible device, open the Apple TV app, go to Watch Now, scroll down to the channels section and select Apple TV+. Then, choose the trial offer. Next, sign in with your Apple ID or create an Apple ID if you don't have one yet.
Finally, confirm your subscription and you'll be good to go.
How do I cancel Apple TV+?
If you like to discontinue using Apple TV+, you can cancel your subscription anytime. On your iPhone, iPad or iPod touch open the Settings app, select your name and choose Subscriptions. Once there, select the subscription that you want to manage, then Cancel Subscription.
On your Mac, open the App Store app, then choose the sign-in button or your name at the bottom of the sidebar. Select View Information at the top of the window. On the page that appears, scroll until you see Subscriptions, then choose Manage. Select Edit next to the Apple TV+ subscription, then Cancel Subscription.
On Apple TV, you can edit subscriptions only for tvOS apps that are installed on that Apple TV. Go to Settings, select Users & Accounts, then select your account. Next, select Subscriptions, choose the Apple TV+ subscription and select Cancel Subscription.
If you don't have an Apple device, you can cancel your Apple TV+ using a Windows PC or Android device. Go to tv.apple.com, select Sign In, then sign in with your Apple ID and password. Next, choose the account icon or your photo at the top of the page and select Settings. Scroll down to the Subscriptions section and choose Manage. Finally, follow the onscreen instructions to cancel the subscription.
Compare other streaming providers
Apple TV+ FAQ
Can I get Disney+ on Apple TV+?
Apple TV+ is a subscription video on-demand service. However, Disney+ is compatible with the Apple TV device and integrated with the Apple TV app for easy access. The app lets you access content from streaming services like Disney+ in the Watch Now tab.
Can I watch Hulu on Apple TV+?
Again, Apple TV+ is the streaming service. But with the Apple TV app, you can access Hulu content via the Watch Now tab.
How can I watch Apple TV+ on Comcast Xfinity?
Xfinity isn't among the devices compatible with Apple TV+ – at least not yet.
How can I stream Apple TV+ with Chromecast?
Apple TV+ isn't compatible with Chromecast. However, you can open Apple TV+ in a Chrome browser on your laptop and use Chrome's built-in Cast functionality to connect your browser to the TV. It's not a particularly elegant solution, but it will do the trick.
Expert review
Those devoted to Apple and its innovative products could be intrigued by its new streaming service. With such little content to choose from, the price is right at $4.99 or even free with your new Apple product.
Apple knows what it's doing offering a year free when you purchase a new device, looking to get automatic customers as it launches. Now might be the time to see if it's for you before it raises its prices.
More guides on Finder