Finder is committed to editorial independence. While we receive compensation when you click links to partners, they do not influence our opinions or reviews. Learn how we make money.
PayPal overview: Personal and business services
Send funds worldwide to more than 200 countries.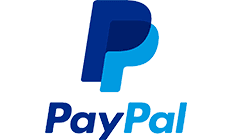 PayPal does more than process online payments. This digital giant offers credit, a mobile wallet and business services to move your money worldwide. But watch for currency conversion fees that can get pricey, depending on your destination.
What types of accounts does PayPal offer?
PayPal serves two types of customers with international payment services:
Personal account
Securely pay for online orders or submit payments for utility and other bills. You can also use this digital payments service to transfer money directly to other PayPal accounts, often for free domestically
Business account
Accept secure payments through your e-commerce site and sign up for products like PayPal Checkout for one-time API payments. Accounts come with a separate email address for customer support.
What currencies are supported by PayPal?
You can withdraw funds in 57 currencies and hold an account balance in 26 currencies as of June 2019, including:
AUD – Australian dollar

BRL – Brazilian real — only for PayPal users in Brazil

CAD – Canadian dollar

CHF – Swiss franc

CZK – Czech koruna

DKK – Danish krone

EUR – Euro

GBP – British pound
HKD – Hong Kong dollar

HUF – Hungarian forint

ILS – Israeli new shekel

JPY – Japanese yen

MXN – Mexican peso

MYR – Malaysian ringgit — only for PayPal users in Malaysia

NOK – Norwegian krone

NZD – New Zealand dollar
PHP – Philippine peso

PLN – Polish zloty

RUB – Russian ruble

SEK – Swedish krona

SGD – Singapore dollar

THB – Thai baht

TWD – New Taiwan dollar

USD – US dollar
PayPal is available in more than 200 countries, though it doesn't offer services in Afghanistan, Cuba, Iran, Iraq, Syria or Sudan.
What is PayPal?
Established in 1998, PayPal is a leading global provider of digital payments headquartered in San Jose, California. It claims to process some 12.5 million payments every day as an alternative to checks and money orders, boasting a massive customer base of more than 165 million active accounts worldwide.
PayPal separated from its parent company, eBay, in July 2015 to become an independent, publicly traded company listed on NASDAQ. It has a history of purchasing competitors like Braintree, Venmo and Tradera, which today are subsidiaries.
What other products does PayPal offer?
PayPal can help you or your business beyond moving money worldwide or supporting your e-commerce business.
Personal products
Online shopping. Sign up for an account to pay for purchases at digital retailers without pulling out your credit or debit card. You can also donate to a series of charities or fund a gaming hobby directly from your account.
Credit and debit cards. Earn rewards on gas, dining and digital spending with the no-fee PayPal Extras Mastercard. Or gain instant access to your PayPal account funds with the reloadable PayPal Cash Card.
Lines of credit. Buy now and pay later with PayPal Credit — up to six months later with no interest.
Mobile wallet. Use PayPal's mobile wallet app to pay for in-store purchases at a growing list of brick-and-mortar retailers.
Xoom money transfers. Send money to friends and family overseas as bank deposits or cash pickups in select locations.
Business services
PayPal Ventures. The company invests in fintech startups and other early-stage companies looking for a lift off the ground.
Digital loans. Your PayPal business accounts grants you access to flexible business for a fixed fee with no credit check.
Card processing. Add a PayPal button to your e-commerce site to accept debit and credit cards and simplify your accounting.
Mobile card reader. Use your phone or tablet for on-the-go payments to your business through PayPal's mobile card reader.
Point of sale solutions. Accept business payments through PayPal Here or PayPal Chip and Swipe POS systems.
Shopping for an alternative? Compare these services to PayPal for sending money to someone.
Customer praise and complaints for PayPal
More than 6,000 reviews on Trustpilot result in a one-star score as of June 2019, with many customers complaining about poor support, ineffective buyer protections and weak exchange rates. Still, 25% rate the company excellent or great, saying it's a must for safe online shopping.
It's been accredited by the BBB for 20 years, earning an A+ from the agency based on internal criteria that excludes the one-star average based on more than 500 mostly negative customer reviews. Overall, your mileage with this company will vary based on whether you're a personal or business customer.
In 2018, the company ranked No. 5 on Forbes's global list of Top Regarded Companies, which takes quality of product and workplace perks into account.
How does PayPal keep my money safe?
PayPal uses SSL technology and industry best practices to keep your cash and sensitive financial details safe throughout online and in-store transactions. Your recipient never gains access to your bank account or credit card number.
When you use PayPal at sites that accept it, your purchases are further protected against nonreceipt or damage through PayPal Purchase Protection.
Compare PayPal to other popular providers
Disclaimer: Exchange rates change often. Confirm the total cost with the provider before transferring money.
Bottom line
PayPal has become a household name based on its ability to securely move your money to people and places in more than 200 countries worldwide. Learn more about its features, fees and exchange rates for personal money transfers and its range of services for e-commerce businesses before deciding which account is best for your needs.
Frequently asked questions about PayPal
Read more on this topic