Interest in Green Bay Packers stock on the rise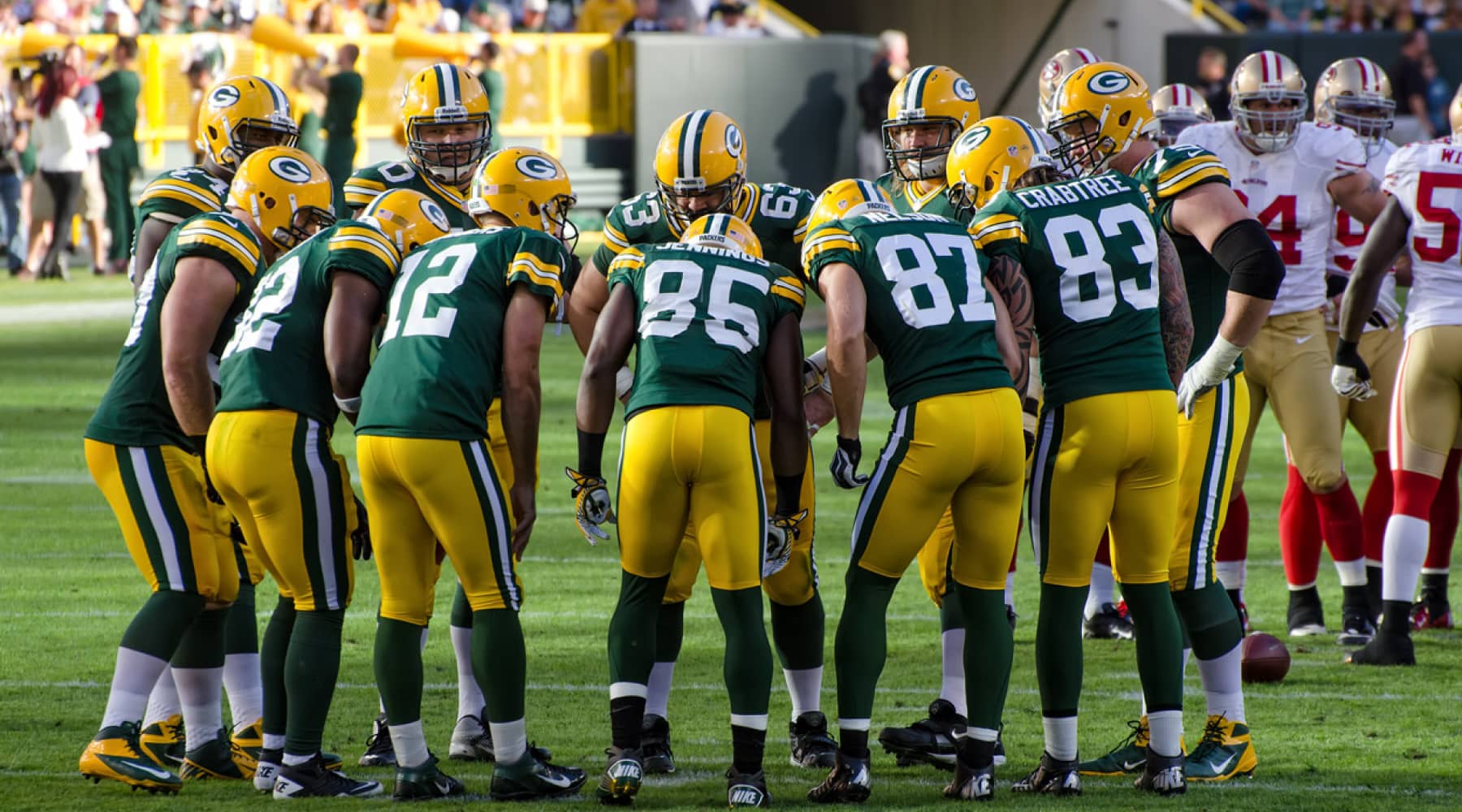 The stock isn't tradable, but it might be valuable as a collector's item.
The Green Bay Packers are headed to the National Football Conference title game and possibly the Super Bowl –– a point of pride for those who own stock in the only publicly owned NFL franchise.
Should you invest in Packers stock?
Given the hype the team is currently enjoying, is the stock a buy? Maybe, if you're a fan and can find a share for sale. Probably not if you're looking for a return on your investment.
The Packers have sold shares periodically to raise cash, the last time in 2012. You can't buy or trade them in the stock market, and they don't offer dividends or other stock-like benefits. They do have value as collectibles; in a 2019 auction, a $10 stock certificate from 1929 sold for $44,000, news reports stated, but that's a different market.
Even with no monetary gain, Green Bay Packers stock can hold a lot of weight to a diehard fan. But non-Packers fans might fare better with some of these NFL-related sports stocks. They aren't pure plays on the NFL but could benefit as the sports world gets back to normal in the wake of the pandemic.
Walt Disney Company
You probably aren't thinking sports when you think of a cartoon mouse and an ice princess, but remember that Disney owns ESPN and the broadcasting rights to Monday Night Football. MNF was still averaging 11.245 million viewers per game back in October despite COVID-19 restrictions. This kept its viewership in line with 2019 numbers. And that can give the company another boost in the form of ad deals and revenue.
Disney remained a heavyweight throughout the pandemic as it scored a nearly 20% one-year gain. Part of this was due to the rise in popularity of its streaming services, including Hulu and Disney+. These services may remain in high demand as lockdown restrictions throughout the country hold into 2021.
Nike
If live sporting events still exist in any capacity later in 2021, you can bet Nike products will be on the screen. As one of the most highly recognized brands, Nike endorses top athletes in more than 50 countries across the globe.
As of January 2021, it has seen a 33% one-year gain.
Dick's Sporting Goods
The COVID-19 pandemic shut the door on many gyms, sports stadiums and fitness centers. But as Zacks Equity Research reported, people responded by meeting their fitness goals at home. The rise in demand for athletic apparel and equipment made strong profits for some companies including Dick's Sporting Goods.
The company's stock has seen a nearly 40% one-year increase. And to deal with the impact of store closures and restrictions in the midst of lockdowns, Dick's has invested heavily in e-commerce technology. In fact, e-commerce spiked by 95% for Dick's in the third quarter of fiscal year 2020.
Zacks currently considers Dick's stock a strong buy and expects its share price to more than double in the next quarter.
Comcast
Comcast, which has a tight focus on live sports, can see big wins in 2021, analysts have predicted. The multinational media and cable TV provider is the product of the combined forces of NBCUniversal and Sky plc. Comcast is the top provider of fixed broadband services in the United States with more than 26 million residential subscribers. Cable made up 53% of its revenue in 2019. And despite the challenges that COVID-19 swung its way, Comcast has made a year-to-date gain of 3.27%.
Bank of America analysts believe Comcast is "ready to break out" in 2021.
Aramark and Cintas
As the COVD-19 pandemic subsides and more people are vaccinated, sporting events may return to large capacity crowds. This could deliver major profits to companies like Aramark and Cintas. Both are suppliers of food, beverages, cleaning supplies and more to NFL stadiums around the country. But their services extend beyond sports and into concerts and other live events that Americans would undoubtedly want to enjoy, as they did before coronavirus dominated headlines.
The success of companies like Aramark and Cintas may rely heavily on how soon or if such experiences make a comeback. So investing in such companies can come with considerable risk.
Looking at one-year numbers, Aramark stock has fallen around 22%. Cintas has scored a 14.18% gain in the same timeframe.
Assess the risk
Investing in sports stocks can be as exciting and risky as betting on the outcome of a game. Make sure you carefully analyze the companies' price movements along with the world of sports, especially in a time as uncertain as the age of COVID-19. Also, be sure to compare investing accounts to find one that plays well for you.
Image: Supplied