Finder is committed to editorial independence. While we receive compensation when you click links to partners, they do not influence our content.
What you should look out for with "instant" payday loans
Find out if payday lenders can offer instant loans and cautions to look out for.
Editor's choice: OppLoans Installment Loans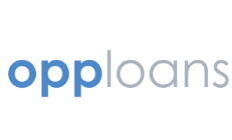 Go to site
A payday loan can help you get out of a tight spot, but despite what lenders promise, instant payday loans don't exist. Some lenders automate approvals online if you meet eligibility criteria, but the earliest you can get your money is the next business day.
Can I get a payday loan instantly?
No, but you may be able to receive your funds quickly if you apply in a store. If you apply online, your loan funds could be available in one business day (though it might take longer, depending on your bank).
State laws determine how much you can borrow, and the lender sets qualifications you must meet to be approved.
How do quickly payday loans work?
If you want to get a quick payday loan, you must meet some eligibility criteria first.
Applying at a storefront means your application is processed within a few minutes, but you'll need to bring along your documentation. With online payday loans, you typically submit everything online from the comfort of your own home and receive a preliminary decision within minutes.
The time it takes for funds to get to your bank account depends on the lender you choose. Storefront lenders can give you funding that day, and most online lenders can transfer your loan to you as soon as the next business day. If you have an eligible prepaid debit card, you may have the option to have funds loaded on it.
If you apply in store, you may have to leave behind a physical check that the lender can cash on the due date. With online loans, the money will be automatically debit your repayments from your bank account on the due date.
How to decide whether to get an online or in-store loan
A selection of short-term loans you can apply for
Here are some loan providers you can apply with. Note that the max loan amount is based on the provider's max amount. The amount will vary based on your state of residence.
A selection of lender-matching services you can apply with
Lender-matching services are not lenders, loan brokers or agents for any lender or loan broker. They also do not make credit decisions. Instead, they focus on trying to match you with a lender that might be able to provide the funds you seek. Note that the maximum loan amount is based on the matching service's maximum varies by your state of residence. If you proceed with one of these services, confirm that the lender is reputable by checking with your local government.
Tickets to the game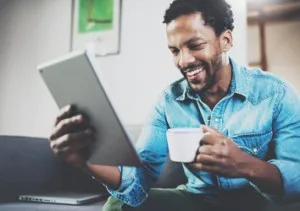 Hugo's best friend is moving soon, and he wants to treat him to tickets for the Big Game. Good seats are costly — about $90 per person — and Hugo knows they'll be sold out if he waits until his payday.
He decides to look into a payday loan that deposits cash directly into his checking account. Hugo finds a lender with minimal fees that he can afford, and he completes an in-store application. The next day, he has the money he needs to give his friend the sendoff he deserves.
Top features to compare
If you're thinking of applying for an instant payday loan, take some time to review these features to choose a lender that's right for you.
Quick processing time. Some lenders provide faster approval if you apply in a store. Others can take a few days to get the funds to you. If you want the money quickly, confirm how long a lender will take to give you the money you need.
Larger loan amounts. State laws govern the maximum amount payday loan providers can lend, but not all lenders let first-time borrowers apply for the maximum. Some lenders require borrowers to work up a tiered system before they can borrow the maximum amount.
Interest and APR. State regulations restrict the maximum interest payday lenders can charge, but increased competition means you can expect to find some loan provider that charge lower interest than others.
Find out the best lenders who provide quick payday loans
Benefits and drawbacks to consider
What are the benefits?
You can use the funds for any purpose. This includes paying bills, car repairs, traveling or simply getting through a financial rough patch — as long as it's legal.
You can still apply with bad credit. Bad credit doesn't have to stop you from getting a loan. Most direct payday loan providers focus on your ability to repay, instead of your credit rating.
You'll get the money quickly. If you need money in a hurry, applying for a payday loan is one of your options. Some lenders can give you the required money within minutes.
What are the drawbacks?
You'll pay higher fees. Payday loans tend to charge considerably higher interest when compared to conventional loans. If you don't repay your loan on time, you could be penalized with additional fees.
It is a short-term solution. You typically have to repay on or before your next payday. If want a longer loan term, consider an installment loan. Using short-term payday loans is not a solution for a long-term problem. Don't get stuck in a cycle of debt.
Are same day payday loans legit?
Is there anything else to consider before applying?
Pay particular attention to the time a lender takes to process your application and disburse approved funds. If you need money in a rush, waiting four or five days to get it might not be best for your needs.
Make sure you know exactly how you're going to repay the loan. If you aren't able to pay back the loan on time, you could be charged extra fees and higher interest rates. On top of that, your credit rating might also suffer.
Limit your search to state-approved lenders with valid licenses.
Are payday loans available in my state?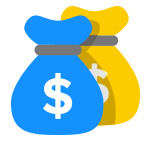 Compare payday loans in your state
Frequently asked questions
More guides on Finder