Compare six alternatives to this short-term lender.
Blue Trust Loans is a direct tribal lender run by the Lac Courte Oreilles Band of Lake Superior Chippewa Indians. Blue Trust Loans offers loan amounts from $100, up to $2,500 for Club Blue platinum tier members.
Some borrowers prefer tribal loans because they're easier to get in some locations where payday loans are heavily regulated — like New Jersey. But if you have a dispute with Blue Trust Loans, it won't be taken to court in the US. Instead, you'll have to have your dispute settled through mediated arbitration. The terms of this are outlined in your loan contract, but for many people, it can be a major downside to borrowing.
Direct lender, not a connection service.
Offers loans in a majority of states.
Member of the Online Lenders Alliance (OLA).
Returning customers have lower rates.
Low loan amounts available for long terms.
Disputes settled through tribal court, not US court.
Not available in

AR, CT, GA, MA, MN, NY, PA, VT, VA, WA, WI or WV

.
Maximum amount of $2,500 for returning borrowers only.
Alternative sites like Blue Trust Loans
---
---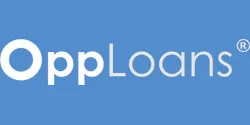 1. OppLoans
OppLoans is a direct lender and backed by FinWise Bank. Like Blue Trust Loans, it operates with a tiered lending program that rewards frequent borrowers with higher loan amounts. OppLoans offers loans as high as $5,000. Loan terms range from 9 to 24 months. It sends payment information to TransUnion and other credit reporting businesses, so it's good if you're trying to build your credit.
Like Blue Trust Loans, OppLoans is a direct lender. Rather than send your application to affiliate lenders in a network, OppLoans finances your loan itself. Beyond this, OppLoans also has a number of resources available to borrowers, including a scholarship program and a blog discussing a number of financial topics.
Borrowing through OppLoans is more difficult than through Blue Trust Loans and the other providers listed on this page. That's because the eligibility criteria are much more strict. Depending on your state of residence, you must meet a monthly minimum income of $1,300 to $3,600 to borrow.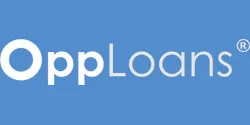 Pros
Loans are backed by a federally-insured bank.
High maximum loan amount of $5,000 with reasonable rates.
Multiple financial resources available to borrowers.
Cons
Must meet monthly income requirement between $1,300 and $3,600 depending on your state.
Must receive paychecks by direct deposit.
Must have a traditional bank account with 90 days of history.
---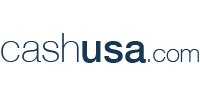 2. CashUSA
Unlike Blue Trust Loans, CashUSA is a loan connection service. The lenders in its network offer loans starting at $500 and as high as $10,000 — significantly higher than Blue Trust. Lending terms depend on the lender but can be from 90 days to 72 months.
Beyond having one of the highest loan amounts, CashUSA also has an education center full of resources that cover important topics related to loans. Combined with the long loan terms, CashUSA may be a good alternative to Blue Trust Loans when you're looking to cover a large expense.
However, to qualify for the larger loan amounts, you'll need have an income of at least $1,000 per month after taxes and have a valid bank account. And CashUSA's website doesn't have FAQs that cover common questions borrowers ask. You'll need to browse your lender's FAQs if you're connected to be sure you're getting a good deal.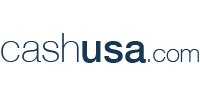 Pros
Long loan terms and large loan amounts.
Debt consolidation loans are available.
Access to debt education resources.
Abides by a Responsibility Pledge.
Cons
Must meet the minimum monthly income requirement of $1,000 after taxes.
Must have an active email and home and work phone numbers.
No reviews on the Better Business Bureau (BBB) website.
---
3. Cash Advance
The Ute Indian Tribe runs Cash Advance and has been connecting borrowers to lenders since 1997. Its affiliate lenders offer short-term loan products up to $1,000, half the amount Blue Trust offers.
Unlike Blue Trust, Cash Advance's network has both tribal and nontribal lenders. Cash Advance's site offers helpful information regarding payday loans and what to watch out for, including scams. It also includes a list of common scams and pages dedicated to state laws to inform borrowers about the short-term lending process. Its FAQ covers many of the questions borrowers have about security of loan connection services.
With a $1,000 lending limit, Cash Advance may not be able to connect you with the cash you need. And for some it could be hard to meet the minimum $1,000 monthly income requirement to apply.
---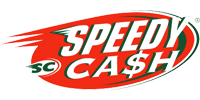 4. Speedy Cash
Speedy Cash has been in business since 1997. It's a direct lender that offers payday loans, installment loans and auto title loans. It offers a wide range of loan amounts — from $50 to $26,000, significantly higher than Blue Trust.
One unique feature of Speedy Cash loans is that it offers the option of cash pickup. With stores in multiple states, the process doesn't have to be done completely online. You can call or visit a location near you to apply and pick up your cash. If you'd rather not have your loan deposited into a bank account, Speedy Cash also offers prepaid debit cards.
Although Speedy Cash advertises "instant" options on its website, these are only available in-store. If you don't live near a Speedy Cash location, you won't have access to these options.
---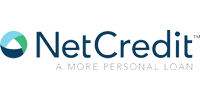 5. NetCredit
NetCredit is a direct lender that helps you build your credit by offering personal loans from $1,000 up to $10,000 depending on your state of residence. It reports your payments to Experian and TransUnion. While these reports can be beneficial, if you fail to make a payment it may negatively impact your credit score.
You won't be required to meet a minimum monthly income when you apply with NetCredit, but the loan you're awarded will likely be limited by how much you can afford and your state of residence. Unlike Blue Trust, NetCredit has a My Choice Guarantee. If you change your mind about the loan, you can return your loan within two business days at no penalty.
Like other short-term loan lenders, NetCredit has high interest rates. Because of the amount you can borrow, this means you might be stuck with a loan you can't afford. Some former borrowers have reported monthly payments of $300 or more. You should determine how much you need before applying so you don't take out more than you can handle.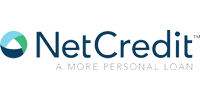 Pros
Repay by check, debit card, money orders or account transfer.
No minimum income requirements.
Has multiple tools to protect borrowers' information.
Potentially improve your credit with payments reported to credit bureaus.
Cons
Loans have high interest rates and potentially high monthly payments.
Loan amounts vary by state of residence.
---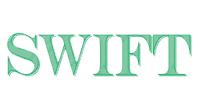 6. Swift Money Loan
Swift Money Loan is a loan connection service operated by Pomo One Marketing that includes tribal lenders like Blue Trust. However, Swift Money Loan isn't a direct lender. Instead, your application will be sent to its affiliate lenders. It's free to use this connection service, though you'll pay the lender high interest.
Like Blue Trust Loans, Swift Money Loan operates on a tiered lending program that awards higher loan amounts for return borrowers. First-time borrowers can borrow between $200 and $1,000, and return borrowers could borrow as much as $1,200.
When you apply, your application will be evaluated electronically and paired with a lender that suits your borrowing needs. Some people aren't comfortable entering their information with a connection service that may be able to sell it in the future. This is a common concern, and Swift Money Loan isn't upfront about how its lead generation works. Blue Trust Loans may be a better option if you want to work with a direct lender, rather than a third party.
---
Compare more installment loan offers
See how other top providers compare to different lenders by checking out A-to-Z directory.