Finder is committed to editorial independence. While we receive compensation when you click links to partners, they do not influence our content.
Raksha Bandhan gift guide 2021
If you're struggling to pick out the perfect Raksha Bandhan gift this year, our handy guide will help steer you on the road to gift buying success.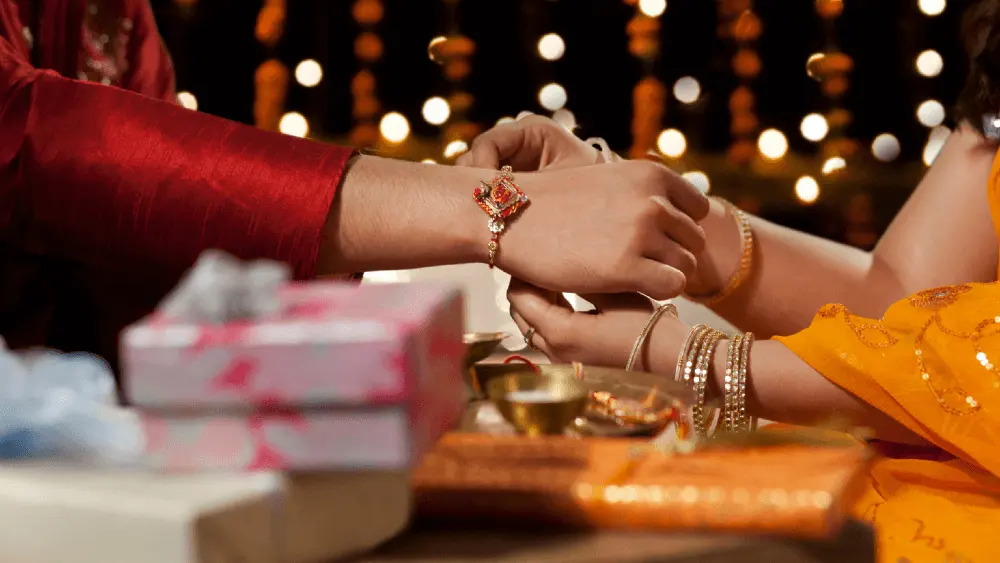 With Raksha Bandhan right around the corner, many of us are eager to get ahead on our gift buying preparation to ensure we're all set for this annual ceremony. With this in mind, we've created a handy gift guide to help you pick out the perfect gifts for the ones you hold dear to help make their celebration of Raksha Bandhan extra special this year.
The gifts chosen in this guide cater to every budget, age group and gender. So, whoever you're shopping for in advance of this year's Raksha Bandhan festivities, you're sure to find something ideal listed below. Scroll on to explore our gift recommendations.
---
---
Rakhis and Rakhi gift ideas:
---
Rakhi gift for sister:
---
Rakhi gift for brother:
When is Raksha Bandhan?
Raksha Bandhan is a popular annual Hindi ceremony that is usually hosted in August. The official date does vary from year to year and 2020's festivities are set to take place on Monday 3 August.
---
What is Raksha Bandhan?
Raksha Bandhan, which is also often abbreviated to Rakhi, is a Hindu festival celebration of love and brotherhood. The date of this ceremony is held in line with the August full moon which is why the official date will differ from one year to the next.
The word Raksha means protection and Bandhan means to tie. During the festival, a sister would tie a rakhi, which is a bracelet woven from red and gold thread, around her brother's wrist to symbolise and demonstrate their bond and sibling love.
---
Why is Raksha Bandhan celebrated?
In Hindi belief, the act of tying a rakhi around the hand of a man symbolises devotion and urges him to honour his religious duty to protect her. In turn the act proclaims her wishes for his success and happiness.
This blessing between siblings is a demonstration of their continued commitment to their bond as siblings and as the protection evoked from Raksha Bandhan is believed to last for a year, the festival is held on an annual basis.
---
How is Raksha Bandhan celebrated?
During the tying of the rahki, a prayer is spoken to ask for happiness and prosperity.
While traditionally rakhis were created from interwoven red and gold threads, today rakhis are often decorated with multi-coloured silk thread, and many are decorated with precious stones and intricate beads.
After the rakhi has been tied, a mantra is chanted either in Sanskrit or Punjabi.
The ceremony ends with the sister placing a sweet in her mouth. Her brother will then give her a small gift symbolising his appreciation.
Over the years, the festival of Raksha Bandhan has transformed and grown to include the importance of many people in Hindu society, but it still continues to centre on honouring and upholding the relationship between a sister and brother.
Back to top
Looking to shop Rakhi gifts online? See the latest offers before you buy
More guides on Finder