Finder is committed to editorial independence. While we receive compensation when you click links to partners, they do not influence our content.
India's penny stocks
Which penny stocks are listed on the Indian stock markets and should you invest?
The term penny stocks is more commonly used overseas in the US, UK or Europe, but you could have also heard the phrase in India too. So what are they?
Promoted For
Cashback on Brokerage
Promoted For
Flat 15/- Brokerage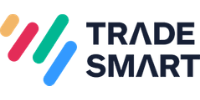 Promoted For
Ultra - Competitive Pricing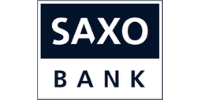 What are penny stocks?
Penny stocks is a loose name for cheap, low-priced shares of small, often newly listed companies.
There are a few different ways to define India's penny stocks. Some definitions say it's listed companies with a market cap of less than ₹5,000 crore, which is why in India penny stocks are also commonly referred to as small-cap stocks.
Another definition is stocks with a share price of less than ₹10. However, this is also a rather vague definition as some penny stocks have share prices that go way higher than ₹10.
Investors are often attracted to penny stocks for their cheap prices and potential growth opportunities, though there are risks involved with penny stocks, too.
How to identify penny stocks?
Some of the typical characteristics of a penny stock include:
Small company
Market cap below ₹5,000 crore
Newer company recently listed
Share price below ₹10
Limited financial track record
Doesn't pay dividends
List of India's penny stocks
| Company name | Stock symbol | Current market price (in ₹) | Total market cap (in ₹ crore) | Industry |
| --- | --- | --- | --- | --- |
| Bank of Maharashtra | MAHABANK | 25.85 | 16,826.12 | Public Sector Bank |
| Dish TV India Ltd | DISHTV | 15.25 | 2,798.70 | TV Boradcasting and Software Production |
| HBL Power Systems Ltd | HBLPOWER | 47.35 | 1,312.52 | Power Equipment |
| HFCL Ltd | HFCL | 52.80 | 6,845.73 | Telecom – Infrastructure |
| Indian Overseas Bank | IOB | 20.60 | 33,531.46 | Public Sector Bank |
| Jammu & Kashmir Bank Ltd | J&KBANK | 30.55 | 2,186.73 | Public Sector Bank |
| Manali Petrochemicals Ltd | MANALIPETC | 79.60 | 1,362.23 | Petrochemicals |
| Morepen Laboratories Ltd | MOREPENLAB | 66.00 | 2,914.87 | Pharmaceuticals |
| National Fertilizers Ltd | NFL | 69.85 | 3,340.84 | Fertilisers |
| NHPC Ltd | NHPC | 27.00 | 26,719.79 | Power |
| Rail Vikas Nigam Ltd | RVNL | 32.40 | 6,640.79 | Engineering – Designing – Construction |
| Trident Ltd | TRIDENT | 16.55 | 8,535.73 | Other Textile Products |
| Ujjivan Small Finance Bank Ltd | UJJIVANSFB | 32.50 | 5,565.17 | Other Bank |
| Vodafone Idea Ltd | IDEA | 9.55 | 27,585.97 | Telecom – Services |
| Yes Bank Ltd | YESBANK | 14.00 | 34,575.77 | Private Sector Bank |
Note: These are some examples of Indian penny stocks listed on the NSE. This list is not an exhaustive list nor is it a recommendation for any of the stocks mentioned. The current market prices are updated as of 16 June 2021.
Pros and cons of penny stocks
Here are some of the benefits and risks of investing in small-cap Indian penny stocks:
Pros
Low prices. Because they're low priced, investors can hold a diversified portfolio of penny stock companies without needing to spend as much as they typically would.
Growth opportunity. Small-cap, newly listed companies can often present great growth opportunities if you pick the right ones. However it could be a bumpy ride to the top.
Thrilling. Penny stocks often see their share prices change significantly in little time, which can be exciting and thrilling for investors with a high risk tolerance.
Day trading. Because of their large price swings, penny stocks are often used by active day traders.
Cons
High risk. Penny stocks are very high-risk investments compared to other listed companies and ETFs with a longer financial track record. Not all companies that list on an exchange do well and a lot of penny stocks never become anything more than a penny stock.
Very volatile. Penny stocks often experience extreme share price highs and lows within a matter of days (or even within the same day).
No income. Penny stocks rarely pay any dividends, as all revenue is usually reinvested back into the company to help it grow.
Penny stocks versus blue chip stocks
On the opposite side of the scale to penny stocks are blue chip stocks. In comparison to penny stocks, blue chip stocks are large listed companies that have been around for a long time and have a long, stable financial track record.
Some of India's biggest and most well-known companies are considered blue chip stocks, such as Tata Consultancy Services Ltd (TCS), HDFC Bank Ltd (HDFCBANK), Infosys Ltd (INFY) and ITC Ltd (ITC).
While penny stocks in most cases pay no dividends, blue chips stocks almost always do.
Should you invest in penny stocks?
You could consider investing in penny stocks if:
You have a high risk tolerance
You're an experienced investor
You're willing to cut your losses if the share price falls significantly
You have a long investment time frame and are willing to ride out the volatility
You're happy to take a bit of a "gamble"
Tips for investors considering buying penny stocks
If you're keen to invest in Indian penny stocks, here are some tips to help you get started.
Do your research
This is important for all investments, but particularly higher-risk investments like penny stocks. Blue chip stocks are, by their nature, lower-risk options as they've got a long history of strong financial performance.
Plan a strategy and stick to it
Before you start buying, decide which penny stocks you're going to invest in and how much you're going to invest in each one. It's also important to decide what price you'd sell at if the shares were to fall and stick to it to avoid the "I'll just hold a little longer and see if the price jumps back up" mentality. The same applies for gains.
Don't make emotional decisions
It can be easy to get emotionally attached to a penny stock, as they're often the underdogs in your portfolio. So when their share price falls and falls some more, you can find yourself making excuses as to why you should keep holding. This is why it's important to make a strategy, so you leave the emotions out of it.
Don't get sucked in by the "cheap" prices
Penny stocks may appear to be cheap in comparison to other shares listed on Indian stock exchanges like the National Stock Exchange of India (NSE) and the BSE (formerly known as the Bombay Stock Exchange), but don't base your investment decision purely on this. One factor that influences a company's share price is the demand for its shares. The less demand from investors, the lower the share price. So some penny stocks may appear to be cheap, but you need to ask yourself why this is.
How to buy penny stocks in India
Choose a share trading platform. If you're a beginner, our table below can help you choose.
Open your demat and trading account. You'll need your ID, bank details and Permanent Account Number (PAN).
Confirm your payment details. You'll need to fund your account through RTGS/NEFT/IMPS transfer, Internet banking or debit card.
Find the shares you want to buy. Search the platform and buy your shares. It's that simple.
Compare share trading platforms to buy penny stocks
Disclaimer: This information should not be interpreted as an endorsement of futures, stocks, ETFs, CFDs, options or any specific provider, service or offering. It should not be relied upon as investment advice or construed as providing recommendations of any kind. Futures, stocks, ETFs and options trading involves substantial risk of loss and therefore are not appropriate for all investors. Trading CFDs and forex on leverage comes with a higher risk of losing money rapidly. Past performance is not an indication of future results. Consider your own circumstances, and obtain your own advice, before making any trades.