---
How does Jio's cinematic service stack up against global heavyweights Netflix and Amazon Prime Video?
Boasting the sort of buying power that comes with over 250 million subscribers and offering its users a "digital life" of thousands of hours of content, the JioCinema service represents an absolute binge-watch black hole. If you're into locally-created content with an abundance of language options, Jio has you more than covered. If you're keen to sample the international fare, this service also holds partnerships with some of the most powerful production studios in Hollywood.
All that being said, we're all spoiled for choice when it comes to on-demand video streaming platforms and apps. Jio has some stiff competition in the form of Bharti Airtel and other local telcos that are out to snap up exclusive deals in the areas of entertainment, sports and news. Does JioCinema have what it takes to stay ahead of these homegrown competitors, not to mention the global behemoths Netflix and Amazon Prime? Let's tally it all up, right now.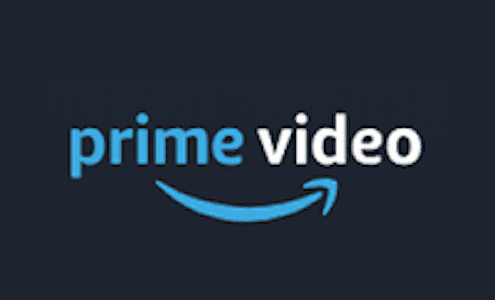 Stream 1000s of movies on-demand with Prime Video's free trial
from Amazon
Unlimited instant streaming of 1000s of movies and TV shows + exclusive Bollywood and regional blockbusters like Sultan and Kabali. Plus FREE 2-day shipping on millions of items.
Amazon and the Amazon logo are trademarks of Amazon.com, Inc. or its affiliates.
View details
How much does JioCinema cost?

Unlike streaming services like Netflix and Amazon Prime, JioCinema actually falls under a larger content service umbrella called Reliance Jio (and it's just one of a number of sibling services, like JioTV and JioMusic to name but a few). Subscribers to Reliance Jio can access these apps for free, but it's worth noting that they may only be used on a mobile device if you're a SIM card holder (either prepaid or postpaid). Fortunately, that restriction isn't in place with the web version of the service – you can be connected to any phone operator you please, but you'll need a Jio Service ID to sign in.
So, how do you go about joining Reliance Jio and what will it cost to get the log in credentials needed? At present there are quite an overwhelming number of packs available. The absolute cheapest is a 1 year subscription for ₹1,699 that allots you 1.5GB of high speed data a day (after which point it drops to a snail-like 64 Kbps). At the complete other end of the spectrum is the "Longterm" prepaid plan which will set you back ₹9,999 per annum to secure yourself 750GB of high speed data (before it drops to 64 Kbps).
How does JioCinema compare?
What devices are compatible with JioCinema?
JioCinema is currently supported on Android phones and tablets that are running OS version 4.3 and above. The service also supports iOS devices using OS version 7.0 or higher. JioCinema is also available on Samsung Tizen devices with OS version 2.4 and above.
What content does JioCinema offer?
JioCinema offers a streaming smorgasbord of TV shows and movies, spanning genres such as action, family, comedy and documentaries. The service also has business arrangements in place with a variety of other online players, which will give you access to the impressive content libraries of ErosNow and AltBalaji to name a few.
It's also worth noting that while Jio doesn't offer much in the way of originals, it certainly looks as though Reliance Industries is poised to make a big splash in this area. Reports suggest that the company has been in talks with 18 to 20 local production houses in India, most notably Roy Kapur Films. Watch this space.
But the biggest jewel in the Jio crown is its partnership with Disney. Boasting production houses like Pixar, Marvel and Lucas films, the dedicated Disney section on the Jio network is bursting with quality entertainment spanning movies, animation, series and shorts. That said, Disney is taking its own tentative steps into streaming with Disney+. Should that fledgling service grow into a dominant global force (as it's expected to) we might see this content either reduce or disappear in the future.
Does JioCinema offer a free trial?
No. To use JioCinema, you first have to be a valid Jio connectivity user.
How much data does JioCinema use?
All content on JioCinema automatically adjusts itself to your available Internet speed (and for a smooth experience you ought to have an Internet speed of no slower than 2 Mbps). As for how much data Jio will eat up, here are some rough ballpark estimates.