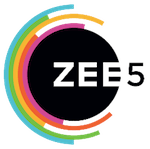 Finder is committed to editorial independence. While we receive compensation when you click links to partners, they do not influence our content.
ZEE5: Price, features and content compared
Is ZEE5 worth your time and money in this competitive age of streaming?
When it was released in early February 2018, ZEE5 showed amazing potential as a streaming service. Obviously, having a library of 100,000+ hours is always a big plus, but it's the exclusive, region-centric entertainment that sets ZEE5 apart from the multinational behemoths like Netflix and Amazon Prime Video. All that said, is there enough of that homegrown flavour here to justify the price of a subscription? And what's the content mix like if you're still after some Hollywood blockbuster content? Join us now as we run through the essentials of ZEE5.
How much does ZEE5 cost ?
The first thing you need to know is that ZEE5 is a hybrid of free and premium content. You don't even need to register with the service to gain access to the former (but it's advised if you want your language, watchlist and other viewing preferences saved).
Obviously, signing up is mandatory for a premium ZEE5 experience. Putting money down will get you access to offerings like ZEE5 Originals, international blockbusters straight out of Hollywood, the best of Bollywood and the hottest TV series broadcast worldwide, to name but a few. It's nothing but entertainment, with zero advertisements.
At the time of writing, ZEE5 offers all of the above via a one-size-fits-all package called the Premium plan which costs ₹599 for 12 months. This includes the ability to watch on 3 devices at the same time.
What content does ZEE5 offer?
You're looking at an overwhelming array of content here. ZEE5 boasts 90+ live TV channels and more than 1.25 Lac hours of viewing across a range of languages (English, Hindi, Bengali, Malayala, Tamil, Telugu, Kannada, Marathi, Oriya, Bhojpuri, Gujarati and Punjabi). That said, it has to be noted that while ZEE5 does offer a lot of Western content, it's not exactly on the cutting edge when it comes to new releases. From what we've seen (and generally speaking) expect a time delay of a year and a bit for a blockbuster to exit cinemas and land here. And this is assuming said movie hasn't been snapped up in an exclusivity deal by one of the larger services.
If you're after more regional entertainment you can find a slew of Hindi blockbusters on the premium service. For a quick example: at the time of writing these include such popular movies as Babumoshai Bandookbaaz, Heartless, Bareilly Ki Barfi and Dil Juunglee.
Lastly, ZEE5 may be a relative newcomer in services but has hit the ground running with a decent array of exclusive ZEE5 original content. The premium end of the service is home to quality offerings like Rangbaaz, Veergati, Cabaret, Dhunki, Parchhayee: Ghost Stories, Khoj, Dhaaga and The Final Call.
What devices are compatible with ZEE5?
It's simplicity itself to watch some ZEE5 right now. Turn your favourite browser towards www.zee5.com, click on some content and get viewing more or less immediately. For those of you after a more sophisticated or on-the-go experience, ZEE5 offers a few alternative avenues, too.
For starters, ZEE5 has an official app in the two major stores, allowing the service to be better run on any iOS device (running 9.0 or later) or Android device (running 4.4 or later). In addition to smartphone and tablet/iPad functionality, ZEE5 supports Smart TVs, Android TV and Chromecast.
How much data does ZEE5 use?
All content on ZEE5 uses the fairly industry-standard content delivery network (CDN) technology to deliver content to ensure stable streaming for the best viewing experience. Note: the following are estimates only.
How does ZEE5 compare?