NETFLIX INDIA
Plans, pricing and content in one handy guide.
Everything you need to know about India's most popular streaming service.
Because Netflix is now a global force, it's committed to creating high-quality original shows and movies that can't be seen anywhere else, with a strategy built around binge watching.
In partnership with companies like Dreamworks to create exclusive shows for its audience, Netflix is aiming to create engaging programs for audiences of all ages. The recent addition of offline viewing is also taking the platform to the next level.
Netflix subscribers can now download certain shows and movies to their iOS and Android devices to watch offline, which truly makes the concept of watching Netflix anywhere a reality.
How much does Netflix India cost?
For a limited time, Indians are invited to try Netflix for one month for free. If they choose to continue, service plans start at INR500 for a single standard definition stream. There are no contracts with Netflix so you can cancel the service at any time, but until then the credit card that you use to sign up will automatically be charged each month.
If you've obtained a coupon code for Netflix services, you can get your discount when you sign up. Simply wait to be prompted during check-out and enter the code where indicated. You'll see the discount applied on your first billing statement.
There are three plans offered by Netflix that you can choose from: Basic, Standard and Premium. The one you pick will depend on the types of features you want with your Netflix subscription.
| | Basic | Standard | Premium |
| --- | --- | --- | --- |
| Indian price (per month) | INR500 | INR650 | INR800 |
| HD | No | Yes | Yes |
| Ultra HD | No | No | Yes |
| Number of screens you can watch at the same time | 1 | 2 | 4 |
| Watch video on your laptop, TV, smartphone and tablet | Yes | Yes | Yes |
| Unlimited access to TV shows and movies | Yes | Yes | Yes |
| Cancel any time | Yes | Yes | Yes |
| First month free | Yes | Yes | Yes |
Not only can you cancel at any time, you can change your plan if your needs change. Differences in rates will be prorated to your account. It's important to note that your account is going to be automatically billed by Netflix. If you wish to cancel you'll need to do so before your billing cycle ends. If you're looking for something cheaper than you may want to consider
competitor Prime Video
.
In order to watch a video streamed from Netflix on your PC or laptop you must have the Microsoft Silverlight plug-in installed. This is a free download that enables Netflix to run properly on your computer.
Why is Netflix in India and why is it a big deal?
Back in 1997, Netflix changed the way movies were rented in the United States. Subscribers could view the company's selection of movies online, order what they wanted and have the DVD delivered to their mailbox. The customer would watch, pop the movie back in a pre-paid envelope and send it back to Netflix. In 1999 they introduced their customers to monthly subscriptions and stopped offering single rentals by 2000. This was the start of a movie rental concept with no due dates or late fees and unlimited rentals per month for a flat fee.
The business plan took a few years to catch on, but by 2003 Netflix posted its first profit of US$6.5 million. By 2005 Netflix was shipping a million DVDs out to subscribers daily from a stock of over 35,000 different film titles. Ten years after its introduction, Netflix had delivered its billionth DVD and was looking towards introducing video on demand using the Internet.
Online streaming of video through Netflix turned the company from being one of the post office's biggest customers to being the largest source of Internet traffic in North America by 2010. By 2011 Netflix began to acquire content that would be exclusive to their service. Major blockbuster shows like House of Cards and Orange is the New Black put them on the map, while partnerships with Marvel for Daredevil, Jessica Jones, Luke Cage and Iron Fist expanded the audience. Now, Netflix is investing billions in original content for the coming years to cater to its rapidly growing international audience.
The international expansion of Netflix and when it launched in India
Netflix began offering its video streaming services to Canada in September 2010 followed by a large expansion into Central and Southern America including Mexico in 2011. This proved to be very lucrative, especially in the Canadian market.
By 2012 it had become available in the UK and Northern Ireland, which was even more successful than their introduction into Canada. From there they slowly integrated into most of the rest of Europe over the next two years. Distribution rights make it impossible for Netflix to provide the same content to all countries, but they attempt to make up for this with their exclusive series and movies as well as adding localised content for their overseas subscribers.
In the early part of 2015, Netflix entered the Australia and New Zealand video streaming markets, followed by Japan and Singapore later that year. Then, at CES 2016, Netflix shocked the world by switching on in almost 200 different countries around the world, including India.
Currently, Netflix is available in every country around the globe except China, Crimea, North Korea and Syria, though the content libraries vary greatly.
How much data will Netflix use?
This depends on what quality you're streaming Netflix at. Usage varies depending on whether you're streaming in SD, HD or 4K. Below is a guide to how much data Netflix will consume at each quality grade: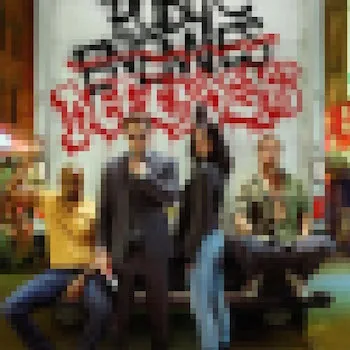 Low quality:
300MB/hour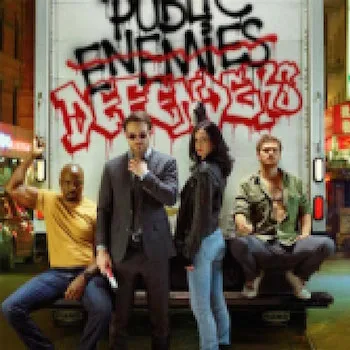 Standard definition (SD):
700MB/hour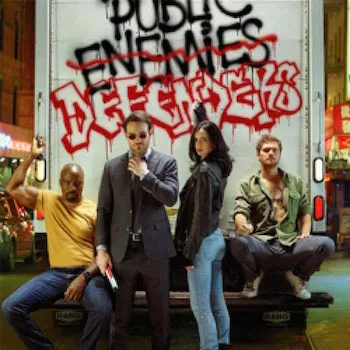 High definition (HD):
3GB/hour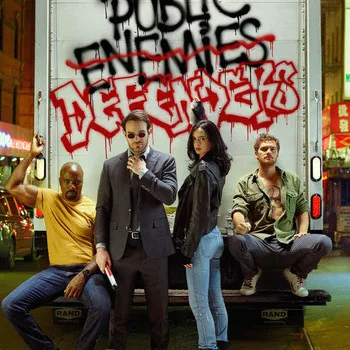 Ultra HD (UHD):
7GB/hour
Not sure what quality you're streaming at? There is a way to check (see below), but if you're paying for the basic package you're streaming in SD, the standard package gets you HD and up to 4K (assuming you have a 4K capable television) is available on the premium package.
If you're signed up to an unlimited broadband plan with your Internet service provider (ISP), data usage isn't going to be of much concern to you.
However, if you do have a data limit, or even worse, you're streaming on a mobile network, data usage is something you should seriously consider. Excess usage can result in hefty charges from your provider.
To change video quality settings, simply access Netflix from your web browser and click on the profile image in the top-right corner of the window. Then, in the drop-down menu, select "Your Account". On the "My Profile" page, select "Playback settings" in the "My Profile" section. From there, you can manually select the video quality of your Netflix stream. If you're experiencing a lag or the stream is constantly buffering, you're going to want to switch it to "Low" (you may have to wait up to 8 hours for the changes to be processed).
If you want to do the opposite and maximise your Netflix stream, check out our guide to speeding up your Netflix stream.
Netflix India frequently asked questions
Q: Does Netflix stream in HD?
A: Yes, you will find that a large number of titles available through Netflix are available in HD. Of course, this quality will only be evident if you are streaming the video to an HD-equipped television.
Q: Will using Netflix affect my Internet quota?
A: Yes, Netflix is a metered video streaming service so your allowed usage will be affected. Keep in mind that streaming in HD uses a higher bandwidth and will affect your usage at a faster rate than watching videos in standard definition.
Q: How fast does my Internet speed need to be in order for Netflix to work?
A: The minimum connection speed is 0.5Mbps, but this will give you a poor quality image. The speed and the bandwidth of your Internet connection will have a direct impact on how you view the content, so you will want a high-speed connection for best results.
Q: On how many different devices can I use Netflix at the same time?
A: This will depend on the membership plan you have ordered.
Q: Is there a Netflix app?
A: Yes, the Netflix app will enable you to watch content from Netflix on any of your mobile devices. The introduction of Netflix changed the video streaming industry instantly, as Indians now have more choices than ever before when it comes to selecting a video streaming service provider. Before you make any decisions, check and compare the features and prices to find the provider that has what you want for the right price.
Q: Am I charged in USD or INR when using Netflix India?
A: You will be charged in INR for the services. Netflix processes the payments locally so you don't have to worry about exchange rates and conversion fees.
What devices are compatible with Netflix India?

One appealing aspect that Netflix has over other video streaming providers is the number of devices you can use to access the movies and TV series. These include:
---
---