If you're searching for a wallet that allows you to securely store and manage NEO, here are six of the most popular options.
NEO is a Chinese blockchain project and features two native cryptocurrency tokens – NEO and GAS. It is a smart-contracts platform with hopes of competing with Ethereum.
While the NEO project has experienced rapid growth recently, it still doesn't have the same range of wallets as some other cryptocurrencies. However, there are a number of choices available, so if you want to buy NEO, read on for reviews of six of the best NEO wallets available to find one that suits your needs.
At the time of writing, the author holds IOTA and XLM.
Disclaimer: This information should not be interpreted as an endorsement of cryptocurrency or any specific provider, service or offering. It is not a recommendation to trade. Cryptocurrencies are speculative, complex and involve significant risks – they are highly volatile and sensitive to secondary activity. Performance is unpredictable and past performance is no guarantee of future performance. Consider your own circumstances, and obtain your own advice, before relying on this information. You should also verify the nature of any product or service (including its legal status and relevant regulatory requirements) and consult the relevant Regulators' websites before making any decision. Finder, or the author, may have holdings in the cryptocurrencies discussed.
Top wallets for NEO and GAS
What to look for in a NEO wallet
When searching for a NEO wallet that suits your needs, make sure you look for the following features:
NEO and GAS compatibility. No wallet supports every single available cryptocurrency, so make sure any wallet you choose specifically states that it supports NEO and GAS tokens.
Generating GAS. NEO holders can earn a passive income in much the same way as conventional shareholders in a company can earn dividends. By holding your NEO tokens in an official wallet, you can earn GAS tokens with every new block generated.
User-friendliness. Cryptocurrencies are complicated and confusing, and sometimes the wallets used to store digital coins and tokens have an even higher degree of difficulty. To help make it as easy as possible to manage your funds, look for a wallet that features a simple and intuitive interface.
Security features. To protect your funds, look for a wallet that promises high-level security. Offline wallets offer the most protection, but if you're using a desktop, mobile or web wallet, look for features like advanced encryption, two-factor authentication and multi-sig functionality.
Private keys. The most important security feature of all is whether a wallet allows you to control your private keys. Without a private key, you won't be able to access your crypto holdings, so look for a wallet that allows you to maintain possession of any private keys at all times.
Development. Is the wallet backed by a strong development team? Is the team constantly working to make upgrades and improvements to the wallet?
Support. Check whether the wallet provider has a good reputation for providing prompt and helpful customer support. Check out how you can contact the team and whether support is only available during specific times.
Find out more about cryptocurrency wallets in our complete guide.
Six wallets for storing your NEO
Ledger Nano S (hardware wallet)
Can hold a variety of coins and tokens, strong security features, user-friendly
Cost, not quite as convenient as other options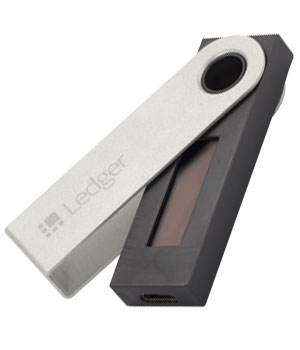 Hardware wallets provide offline storage for your private keys and represent the highest level of security for your crypto holdings. The Ledger Nano S is a hardware wallet that connects to your computer via USB and features a built-in OLED display.
Along with the buttons on the device, you will use this screen to manually verify each and every transaction. Your private keys are protected on the Nano S by a secure PIN, two-factor authentication is supported and your accounts are backed up on a recovery sheet.
Read our full review of the Ledger Nano S
The set-up process for the Nano S is simple and straightforward. It supports bitcoin (BTC), Ethereum (ETH) and Litecoin (LTC) as well as NEO and a range of other cryptos. You can interact with your NEO tokens on the Nano S through the NEO Wallet web interface, which we've reviewed in detail further down the page.
However, while they're the most secure option, hardware wallets do come at a cost – for the Nano S, that cost is €79 (around INR 6300 at time of writing – 8 March 2018).
---
NEON Wallet (desktop wallet)
Easy to use, you control your private keys, good pick for beginners
Not as private as some other options
Developed by City of Zion and approved by NEO,
this cross-platform wallet
is designed for fast and easy storage and management of NEO, GAS and other NEP5 tokens. Neon Wallet is simple to set up and use, so it may be worth a closer look if you're new to cryptocurrency.
Quick to download and run, this light wallet offers a user-friendly interface and has all the features you'd expect in a quality desktop wallet. It's available on Windows, Mac and Linux operating systems, and your private keys are never stored on Neon's servers. Of course, the fact that your key is stored locally means that you will need to protect your computer against hacking and malware.
---
NEO GUI (desktop wallet)
Security, official desktop wallet for NEO
Takes time to download and uses space on your system, confusing for beginners, only available on Windows
An official desktop wallet, this option allows you to interact with your NEO holdings through a graphical user interface (GUI). Unlike light wallets, this is a synchronising wallet that requires you to download the entire blockchain to your system. This takes a while and uses a significant amount of space on your computer.
Once synchronisation is complete, you can create a password-protected wallet and then back up that wallet by encrypting the private key. You can then start sending and receiving NEO or simply hold your tokens to generate GAS.
The NEO GUI is a secure way to manage your NEO tokens, but tech novices or anyone new to the world of cryptocurrency may find it a little too complicated.
---
O3 Wallet (mobile wallet)
Convenient access, fast and easy to use, available on Android and iOS
Not as secure as other options
The O3 Wallet is a mobile wallet available on Android and iOS devices. The app combines a simple, attractive interface with the benefits of managing your NEO tokens from the palm of your hand.
Built specifically for NEO, this light wallet allows you to monitor the performance of your NEO portfolio in real time. It allows you to split your holdings up into two wallets – a hot wallet for day-to-day use and a cold wallet for storing the bulk of your funds.
This free, open-source wallet is simple and convenient to use, but it's worth pointing out that it will never be able to offer the same level of security as a hardware wallet.
Storing NEO in an exchange wallet
Another option you may want to consider is storing your NEO tokens in an exchange wallet. The major benefit of this approach is that it's easy and convenient. It also provides quick access to your tokens if you need to place a trade.
However, this generally isn't recommended for a few key reasons:
Most exchange wallets don't allow you to control your private keys
Exchanges are commonly targeted by hackers, so there are security risks to consider
Not all exchanges will give you the GAS generated from staking your NEO
As a result, the safest option in most cases is to transfer your tokens away from an exchange and into a secure wallet.
NEO Wallet (web wallet)
Simple to set up and use, allows you to retain control of your private keys, convenient access
Security concerns associated with web wallets
NEO Wallet is a popular, light wallet developed by the NEO community. In addition to being light and fast, it also provides a straightforward interface that makes it easy to store, send and receive NEO and GAS.
Your wallet file is stored locally and your private key is never uploaded to the NEO server. All messages are encrypted for extra security, and all the information you need to manage your funds is presented in a simple easy-to-understand layout.
NEO Wallet supports the Chrome browser and is available in English and Chinese. If you're a cryptocurrency beginner, you may want to consider NEO Wallet.
---
NEO Tracker (web wallet)
Ease of use, convenience, allows you to control your private key
Security concerns associated with web wallets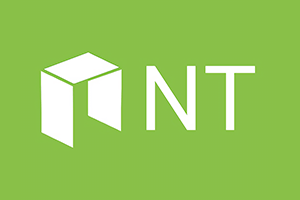 Another user-friendly online wallet,
NEO Tracker
is a light web wallet that allows you to control your private keys. None of your private data is ever stored on NEO Tracker's servers, which provides peace of mind, and you can log in with your private key or keystore file.
The process of creating a new wallet and accessing your funds is quite simple. You shouldn't have any trouble getting started sending or receiving tokens. Transaction and transfer histories are easily accessible, and a blockchain explorer is also included for extra functionality.
Available in English only, NEO Tracker supports the Chrome and Edge browsers.
---
Tips for securely storing your NEO
To ensure the safety of your NEO, GAS or any other coins, remember the following tips:
NEO is indivisible. NEO is indivisible, which means the smallest unit of NEO will always be one. Remember this when transferring tokens between wallets.
Research first. Before choosing any wallet, make sure you've thoroughly researched its features, level of security and overall ease of use. This will help you find the right wallet for safely storing your NEO.
Watch out for scams. Many popular cryptocurrencies attract attention from fraudsters and criminals who try to con crypto holders by setting up scam wallets. Double-check the URL of any wallet website and make sure you only download files from reputable providers.
Update your protection. Antivirus software provides a crucial layer of protection against hacking attacks, so make sure the security on all your devices is up to date.
Cherish your private keys. Without your private key, you can't access your wallet. With this in mind, make sure all your keys are stored somewhere secure and that you never share them with anyone else.
Pick the perfect password. The more effort you put into creating a strong and complicated password, the more secure your crypto tokens will be.
Read more about crypto wallets in our comprehensive guide.
---
Images: Shutterstock