Where to buy iHealth at-home rapid COVID tests
Check your symptoms at home with this antigen home kit.
iHealth now provides an at-home rapid test to check COVID-19 symptoms. Its iHealth Pass app creates a QR code to store and scan your results from your mobile device and could be used by companies and social events to help screen large numbers of people.
At a glance
Ages 2+
QR code of your results
Stores vaccine information in-app
Where to buy iHealth tests
Find iHealth at-home rapid COVID tests in stock online at these leading retailers. Note that stock fluctuates frequently.
DMB Supply
iHealth rapid COVID tests ready to ship.
DMB ships iHealth COVID test kits the same or next day. Prices of two-pack test kits may be more expensive than from competitors, though you'll find discounts on bulk orders.
Multiple brands available
Same- or next-day shipping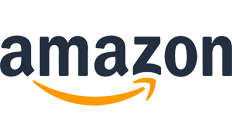 Amazon
iHealth rapid COVID tests are in-stock here.
Amazon currently has FDA-approved iHealth tests in stock and ready to ship.
Check back for stock availability
Does your company belong in this list?
How it works
iHealth's rapid COVID test operates similarly to other at-home tests. Swab the inside of both nostrils, then insert the swab into the tube of solution and swirl. Squeeze three drops of the solution onto the test card and wait 15 minutes for the results.
Your test card will show either:
One control line — indicating a negative test result
One control line and one test line — indicating a positive test result
One test line or no lines — indicating an invalid result
If you receive an invalid result, you need to test again.
Failing to follow the instructions can result in inaccurate results, so carefully read all paperwork with your kit before testing.
What's included in the test
The iHealth COVID-19 antigen rapid test contains:
Two test cards
Two nasal swabs
Two dropper tubes with preservation solution
Package instructions
Quick start guide
How iHealth compares to other at-home tests
What really sets iHealth apart from its competitors is its app. It's designed with group management in mind — meaning a large number of people can upload their results to a manager of a group event, workplace or school setting.
Also, the app creates a scannable QR code of your results and stores your vaccine information in one convenient place.
However, it doesn't advertise its accuracy results online, unlike the Ellume kit that boasts a 96% accuracy rate when used correctly.
Like the majority of at-home rapid tests for COVID-19, iHealth is an antigen test, which looks for molecules found on the virus. However, a few at-home tests, like Lucira, are molecular tests that experts say tend to be more accurate overall.
What the FDA and CDC say about iHealth
The US Food and Drug Administration authorized the iHealth COVID-19 Antigen Rapid Test for emergency use in December 2021. Emergency use allows companies to bring their products to market faster in unusual circumstances, such as during a pandemic.
The iHealth kit does not meet the CDC's travel requirements for testing.
What to do if you test positive
If you test positive using the at-home kit, follow the instructions provided. The company recommends contacting your healthcare provider and isolating to avoid spreading the virus.
Your healthcare provider will work with you to determine how best to care for you based on your test result along with your medical history and symptoms.
Consult the CDC's guidelines on exposure and quarantine for further guidance.
About at-home COVID rapid tests
At-home rapid COVID tests — also called antigen tests — detect protein fragments specific to SAR-CoV-2. It's a convenient way to test for COVID-19 without needing to leave your home or find a testing center. It reports results in as little as 15 minutes but isn't as accurate as a PCR test.
Rapid tests are most accurate for those experiencing symptoms of COVID-19. While the false-positive rate is very low, the false negative rate is up to 50%.
Learn more about FDA-approved at-home COVID tests for emergency use by the public.
Can I get a free at-home COVID test?
In December 2021, the White House announced a plan that includes nine actions to protect the health of Americans in the wake of spiking Delta and Omicron variants. Among them was expanding access to free at-home testing regardless of health insurance status.
Details aren't yet in, but options are expected to include:
Reimbursement of the cost of at-home test kits for those covered by private health insurance.
Free at-home tests through community and testing sites, including health clinics and centers across the US.