Finder is committed to editorial independence. While we receive compensation when you click links to partners, they do not influence our content.
Get a Student Bank Account in Ireland
Get ready for uni with a student account that works for you.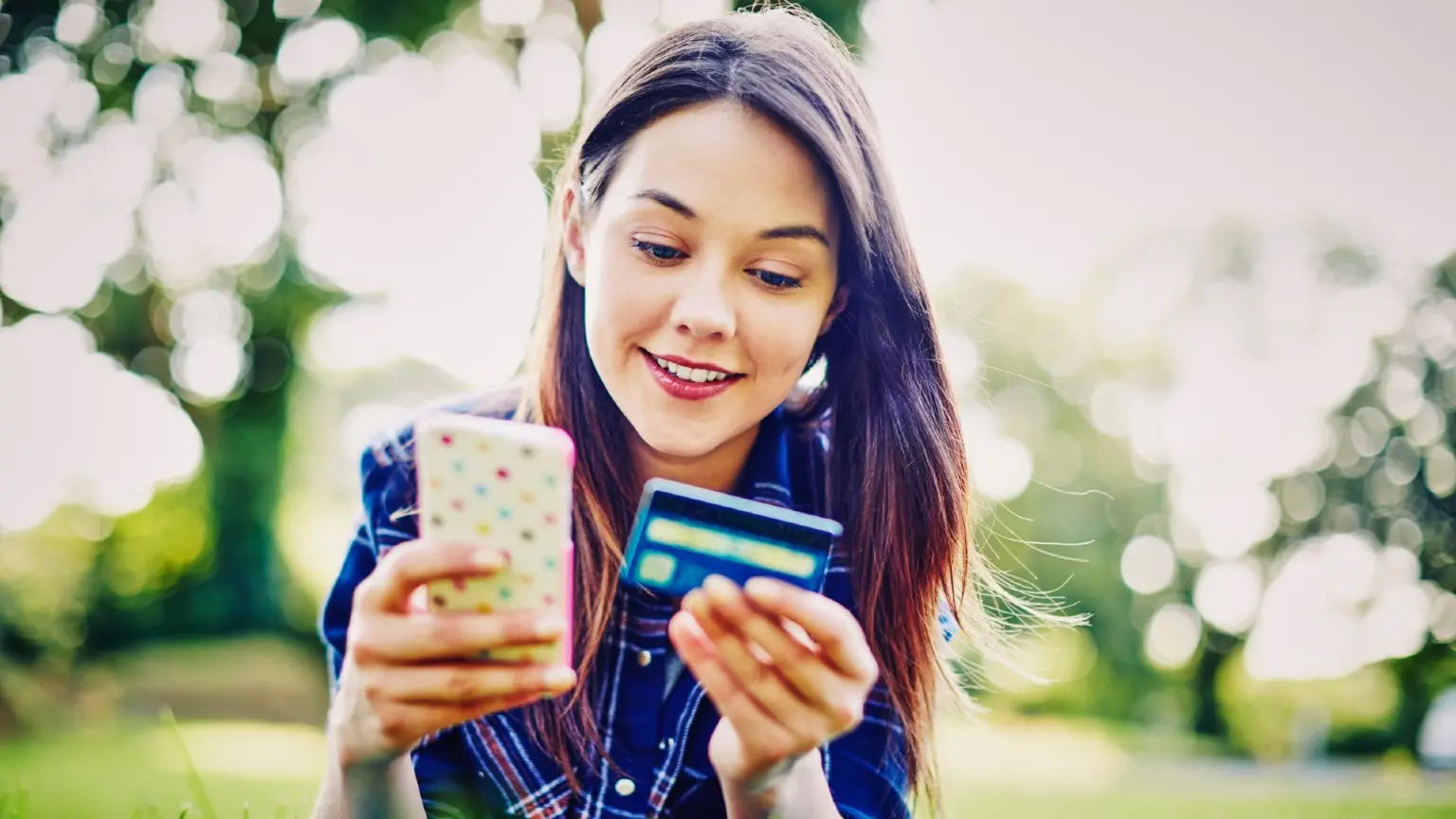 Student accounts often come with great incentives and rewards, so it can pay to shop around. Interest-free overdrafts and round-the-clock banking are just a few of the benefits of these types of accounts.
Here's how to make the most of your student status, while understanding the main fees linked to these accounts.
Student accounts vs regular current accounts
A student account is a bank account that lets you manage your money day-to-day. So, in many ways, it's not that different from a regular current account. Both accounts will give you a debit card and you can make and receive payments, including via direct debits and standing orders.
However, a student bank account is set up to help you with student life. Such accounts will offer some handy benefits and extras. Ultimately, it's in a bank's interest to tempt students as they see it as a chance to sign up new customers for life.
What banks offer accounts for students?
Bank of Ireland Student Accounts
The Bank of Ireland offers a few current accounts designed for uni students: the 2nd Level Current Account, the 3rd Level Current Account and the Graduate Current Account. The 2nd Level Current Account comes with a contactless Visa Debit Card if you're over 14 (you can also get one if you're under 14 with parental consent), mobile banking and online banking. The 3rd Level Current Account is for full-time 3rd level students studying for undergraduate or postgraduate qualifications. You can apply online and you won't be charged fees on things like lodgements and debit card transactions while you're still studying. The Graduate Account is for those that have graduated in the past three years. You won't be charged fees for a range of banking activities including debit card transaction, withdrawals at Bank of Ireland ATM or branches and contactless payments.
Ulster Bank Student Account
The Ulster Bank Student Account is designed for UK residents that are aged over the age of 18 that are enrolled full-time in a third level course which lasts between two and five years. You can access the account online and through a mobile app, take advantage of cash withdrawal through the Ulster Bank mobile app and travel with commission-free foreign money.
AIB Student Account
The AIB Student Plus Account is for anyone enrolling or currently enrolled in full-time in any third level course. This includes Irish students or those coming from abroad. The AIB Student Plus Account offers no account maintenance or transaction fees, competitive rates on student loans and overdrafts, an AIB Debit Card you can use at home and abroad, commission-free foreign currency and Apple Pay and Google Pay.
KBC Bank Ireland Student Current Account
The KBC Student Current Account is available to any full-time 3rd level students aged 17 or over that are enrolled in an Irish institution for more than 21 hours per week. The duration of the course also needs to be longer than one year. The account offers no fees for cash withdrawals in Euros, free debit card and contactless payments, a mobile banking app and your choice of mobile wallet: Apple Pay, Google Pay, Fitbit Pay, Garmin Pay and wena pay.
Compare student bank accounts
What features should I look for in a student account?
The main features to look for in a student account include:
Rewards. Some banks offer rewards with student accounts as they have their own rewards schemes which can unlock further benefits. Examples include discounts for shopping or eating out. There may be a fee with these types of accounts, but it can be worth paying if you the cash benefit exceeds the cost. Think about how often would you be able to take advantage of them to decide if the reward is worth it.
Waived fees. Student accounts often come with waived fees including no fees for transactions, contactless purchases, ongoing maintenance fees and more. You usually have these fees waived for the whole time you are studying.
Foreign currency. Banks can offer students good deals on foreign currency, including 0% on foreign currency transactions. If you're planning to travel abroad while studying this is a great feature to keep an eye out for.
Bundles. Look out for accounts which include access to additional services once you sign up. This can include travel insurance, which can protect you if you're planning any trips abroad while you study.
0% interest overdraft. A fee-free overdraft lets you spend more than you have in your account without being charged any interest, up to an agreed limit. Most student accounts will offer a 0% interest rate when you sign up, but the overdraft limit will vary between providers. A word of warning. The cost of spending more than your agreed 0% overdraft will vary between banks and charges can be high.
Customer services. It's worth comparing how well the main banks in Ireland stack up against one another when it comes to offering support to their customers. Keep an eye out for security features and 24/7 assistance.
Digital services. Long gone are the days when you'd have to join a queue at a branch to do most of your banking. Spend some time to ensure a bank offers everything you need via its app: payments via Apple Play or Google Play are a must for many people.
Cash upfront. This is a sort of sign-up bonus to lure you in. A cash reward can often prove to be better value for money than other benefits, especially if you don't take advantage of them.
Cashback. Many current accounts offer cashback, which accumulates as you spend on your card. These small cash boosts, which are calculated as a percentage of your spending, typically get paid back into your account.
Some accounts offer both a solid overdraft limit and a range of nice perks. The one you think you'll get the most out of will really depend on your circumstances and your spending habits.
What fees should I be aware of?
If you're starting uni, you may be offered some great benefits to switch but make sure you're fully aware of any fees or charges you could face. While student accounts offer free day-to-day banking means you won't be charged for day to day use of your account – like cash withdrawals and fees for maintaining your account – there is a range of charges that are typical with any current account. These include:
Foreign exchanges or purchases
Overdraft (both arranged and un-arranged)
Replacement or additional cards
Overseas ATM withdrawals
Using out-of-network ATMs
Returned item fees
Outgoing wire transfers
Telephone banking transactions
Make sure you check the terms of each account to be fully aware of any other conditions they might have, so that you understand how to avoid penalties in these areas. Additionally, be aware of any changes to your account once you complete your studies. One thing students should be aware of is that they will be charged fees when they no longer qualify for student/graduate accounts.
While a 0% interest overdraft can be a big help in paying up-front for things that support your studies, like books or for transport, remember that your overdraft is not free money: you're still borrowing and you will have to pay it back to the bank. Banks may increase your overdraft after the first year of your studies; by the time you come to graduate the amount you owe can be high, for example, around €2,500 or more.
Three money-saving tips for students
Budget smartly and you won't need your overdraft. Going to uni is all about learning new things and gaining life experience. Why not get a head start and get into some good money habits from your first term?
Don't go over the overdraft limit. You might have a nice big 0% overdraft, but if you exceed the limit on that – you're in trouble. Banks will start charging you for every day you're over the limit, so watch out.
Switch to a graduate account once you've graduated. You should aim to pay off the overdraft ASAP. When you've finished uni, switch to a graduate account with good rates and terms that will allow you to pay off the debt.
Frequently asked questions
More guides on Finder