Fast and secure at a competitive price – sound too good to be true?
NordVPN have a massive focus on security, which, of course, is exactly what any good VPN provider should offer, but NordVPN actually back it up with some extreme security measures and keep absolutely no connection or usage logs.
About NordVPN
NordVPN are based in Panama, which places it way out of United States, European Union and Australian jurisdiction. This important for some, as VPNs located within these regions may be required to hand over data if approached with a court-ordered warrant. Though that sounds dodgy, VPN users are not encouraged to engage in illegal activity and most VPN providers will cancel your membership if you are found to be acting inappropriately or illegally. It's just a matter of keeping personal data as secure as possible.
NordVPN promo codes and discount vouchers May 2021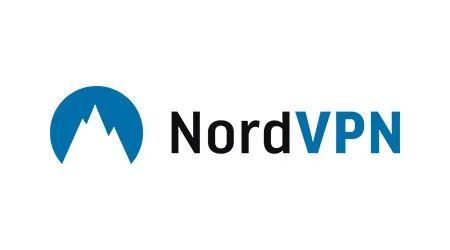 Save 70% off NordVPN with a 3-year plan
from NordVPN
Sign up to the super fast and secure NordVPN 3 years of service for the low price of only $125.64 in total, or $3.49 per month.
View details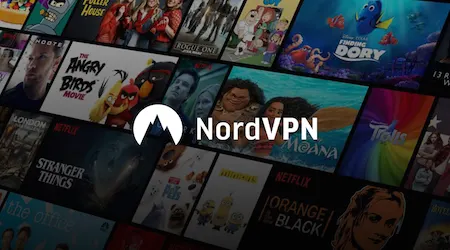 Get $60 off NordVPN for the year!
from NordVPN
Sign up to the super fast and secure, NordVPN for a year and you will receive almost 50% off your monthly registration fee.
View details
---
What are NordVPN's pricing and plans?
Unlike some VPN providers, NordVPN doesn't offer variants on plan inclusions, only discounts on longer commitments.
Note: all prices are in US dollars
| Simple (1 month) | Standard (6 months) | Best offer (1 year) |
| --- | --- | --- |
| $11.95 per month | $7.00 per month | $3.29 per month |
Prices last checked August 2017
How do I setup NordVPN?
NordVPN is also a fantastic choice for those unfamiliar with the setup process, as the website is simple, clear and user-friendly. Everything you need to get started is there on the website, from setup manuals for beginners, a comprehensive FAQ section and 24/7 live support (one that actually responds, how about that?). To get started, simply visit the website, register your payment details and download the VPN client. If you need further help after that, there's plenty to be found on the website.
---
What are the benefits of using NordVPN?
Aside from NordVPN's excellent server location, with 698 servers in 54 countries, they also use a secure 256 bit OpenVPN encryption and various other security features. This protocol is ranked as one of the most secure, as it is more secure and more stable than PPTP and L2TP/IPsec (though, they also do a decent job).
You'll also get to take advantage of:
Encrypted chat – Chat to your colleagues, friends and family through NordVPN's secret chat. It's a great tool for those who value their privacy, including sharing intellectual property.
'Secret Notes' – Enables you to send private, encrypted messages that automatically delete themselves after being read– kind of like the laptop from Mission Impossible but less… explosive.
Tor over VPN – Using Tor over VPN is essentially just another security measure. If you're using Tor over VPN your ISP won't be able to identify you as using Tor.
Double Data encryption – 'DoubleVPN' is NordVPN's proprietary double encryption system. What this does is lock down inbound and outbound data using a 'military-grade AES-256-CBC encryption, essentially destroying data and piecing it together as you please.
NordVPN features
Superfast servers
Excellent server locations
Double Data Encryption
No logs
Excellent price
Use on up to 6 devices simultaneously
---
What is a VPN and how does it work?
A Virtual Private Network (VPN) is a clever little tool that has become very popular in recent years. If you haven't heard of it, don't worry, it's easy to understand. Basically, a VPN hides your devices Internet Protocol (IP) address, by re-routing it through another IP address. It's essentially an online disguise for your device, and is great for increasing your personal security, restricting tracking and allowing you to access content that is not usually available in your country or region.
Is using a VPN to access geographically restricted content legal?
There are many legitimate uses for a VPN. However, the legality of using one to access geographically restricted content is a bit of a grey area. While you're not likely to attract the attention of the authorities, you do run the risk of having your VPN or streaming subscription cancelled. There is also the chance that a copyright holder may want to pursue legal action if you're found to be accessing that content in an unlicensed region. Keep in mind that the very nature of a VPN masks your IP and prevents your online activity, so it's not for us to say if and how the copyright holders would be able to identify you if you do choose to access their content without the proper licensing. Here at finder, we do not encourage internet browsing activity outside the law, we only aim to compare the services available.
Back to top
Frequently asked questions
Is it illegal to use NordVPN?
No, not at all. Do people sometimes use a VPN for illegal activity? Yes. But, those people aren't guaranteed complete security if the activity breaches the terms and conditions of a VPN provider.
Will NordVPN keep me safe from hackers?
Yes, that's the idea. Using a consumer VPN allows for you to browse the Internet anonymously, quelling the threat of hackers and eavesdroppers. Although, they are not always completely secure, this is why it's important to research the quality of a VPN provider and the security protocols they offer.
Am I locked in with NordVPN when I sign up?
It all depends on what package you choose. If you choose the basic, you'll only be committed for the month, whereas if you choose the standard you'll be locked in for 6 months and 12 months for the best offer.