Finder is committed to editorial independence. While we receive compensation when you click links to partners, they do not influence our content.
No fee current accounts in Ireland
Enjoy free banking in Ireland with a no-fee bank account.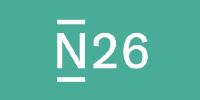 Euro IBAN account
0% foreign currency fees
Google Pay and Apple Pay
Go to site
Fees on current accounts in Ireland have been on the rise, with some accounts costing you more than €70 a year. But if you shop around, it is possible to find a no-fee current account for free banking in Ireland. In this guide, we will take you through how these accounts work, what other fees to look out for and how to find one for you.
Compare a range of no fee current accounts in Ireland
What current accounts have no fees in Ireland?
There are a number of no-fee current accounts in Ireland. These include:
Can I get a free current account?
Yes, it's possible to apply for a bank account that doesn't charge any monthly maintenance fees. Many of these accounts might also offer some fee-free transactions for cash withdrawals, depositing money into the account and setting up payments out of the account.
That said, banks have to make a profit in some way or another. So, even if some transactions are free, you might have to pay for other transactions and services. For example, having an overdraft facility will likely mean you're charged interest if you use it. You might also face a fee if you don't have enough funds in your account to make a direct debit or standing order payment.
What features should I look for when choosing a current account?
Besides the fees, some of the main features to look for in a current account include:
Cashback and rewards. A current account might offer cashback which will accumulate as you spend. Some banks have their own rewards schemes. There may be a fee with these types of accounts but it may be worth paying if the cash benefit is more than the cost.
Bundles. Look out for accounts that include access to additional services once you sign up, which can include car, home, phone, or travel insurance.
Customer service. Do your research to find out if the bank you're comparing has a good rating among its users. This can make you feel more assured if switching over to a new bank or needing support with an issue.
Overdraft facilities. The cost of going into your overdraft can vary a lot between banks, meaning you can avoid paying extra with certain current accounts. Some providers will charge an overdraft set-up fee and a renewal fee each year, while others won't. Keep in mind that most banks will charge for going overdrawn when no overdraft facility has been arranged. You may even be charged interest on the overdrawn amount.
Student accounts. Banks in Ireland are eager to get students to open a specialist current account with them. If you're starting uni, you may be offered some great benefits to switch but make sure you're fully aware of any changes and charges to your account once you finish your studies.
What other fees come with current accounts?
When comparing fee-free current accounts, you should be aware of all the ways you could face charges. Look out for fees including:
Foreign exchanges or purchases (average cost 1.75% of transaction value)
Replacement or additional cards (€3 average)
Overseas ATM withdrawals (average cost of 3.5% of transaction value)
Statement reissuing (

€2.50 average

)
Overdraft, both arranged and unarranged (€20 average cost)
Returned item fees (€3 average cost)
Outgoing bank transfers (€20 average cost)
Telephone banking transactions (20 cents average cost)
Make sure you check the terms of each no-fee current account to be fully aware of any other conditions they might have so that you understand how to avoid penalties in these areas.
How do I switch to a no fee current account?
You can switch to a free current account when you find one that matches your needs. Most accounts can be opened online but if you're not keen on doing it online, some banks will allow you to visit a branch or complete the application over the phone.
All you'll need to do is complete the bank's application process and fill in the switching form. The bank will handle all the logistics of moving your details over to your new account. It will also contact your direct debit and standing order providers to have these payments redirected to your new account. The switch should be made within 10 days.
Keep in mind that digital banks may not offer the switching service, so you need to change your details yourself.
Find out more about how to switch current accounts here.
Pros and cons of no fee current accounts
Pros
No monthly fee to pay
They are easy to open
They offer a straightforward and often hassle-free way to manage your everyday banking needs
You may be offered an overdraft
Cons
You might be charged for using your overdraft or carrying out certain transactions
Additional perks and features on the account will be limited
You may not qualify for the account if your credit score is poor
Bottom line
There are some free current accounts in Ireland to choose from. But after looking at your options, you may feel that a bank offering a great cashback or reward scheme is better for you than a no fee current account. That's why it's a good idea to look into a wide range of different accounts, including all their features and costs, before settling on one that meets your needs.