KBC current accounts
Get free day-to-day banking transactions plus a bunch of other features when you sign up for a KBC current account.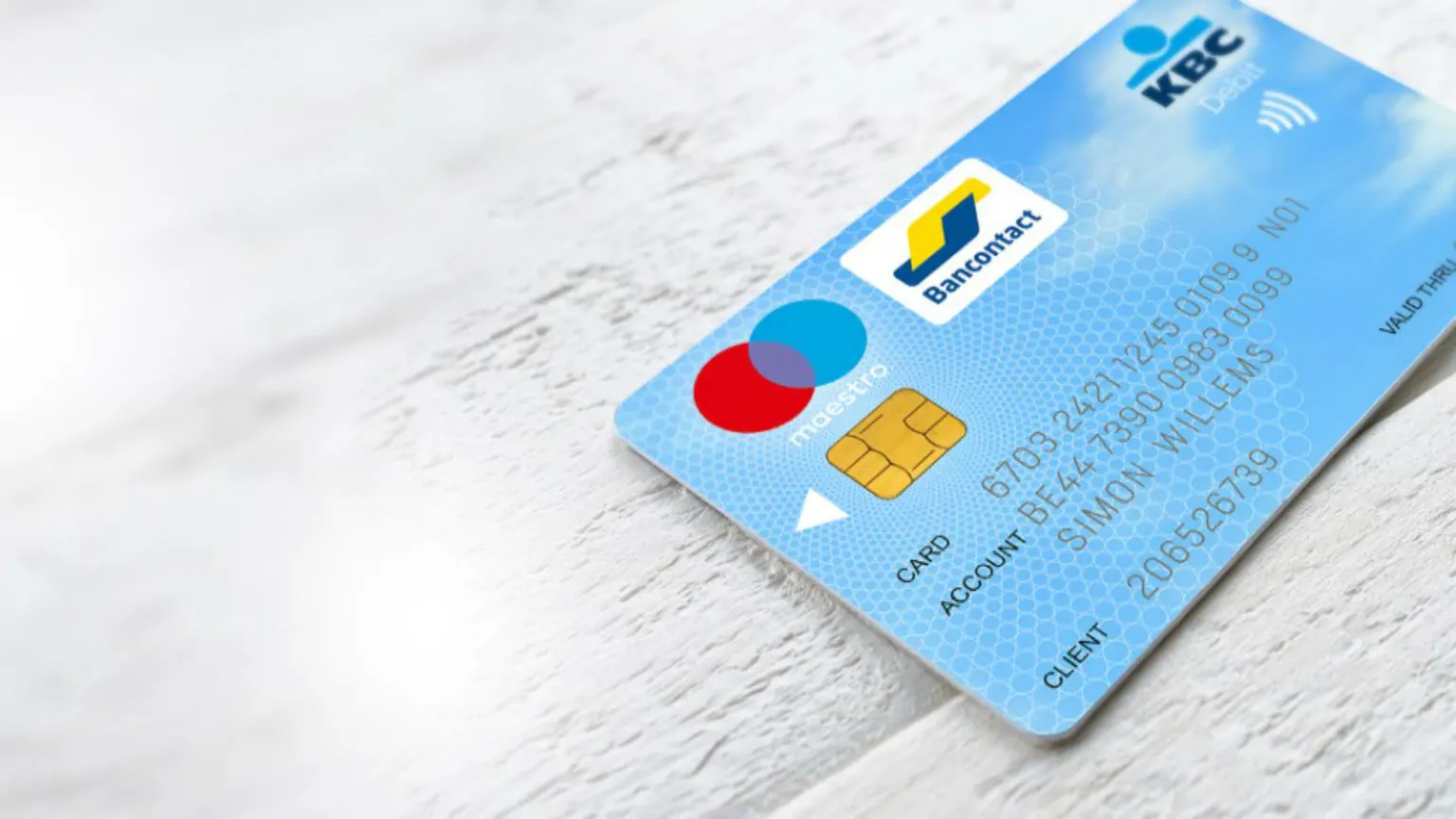 | | |
| --- | --- |
| Product Name | KBC Current Account |
| Fee period | Monthly |
| Maintenance fee | €6 |
| ATM transaction fee | €0.30 |
| Foreign transaction fee | 1.75% |
| | |
| --- | --- |
| Product Name | KBC Student Current Account |
| Fee period | Monthly |
| Maintenance fee | €0 |
| ATM transaction fee | €0 |
If you're on the hunt for a new current account for your day-to-day transactions, KBC is worth considering with its customer-centric digital-first strategy to banking. Read on to find out more about what current accounts this provider has on offer.
A bit about KBC
KBC has over 40 years' experience providing banking services to the people of Ireland. It has hubs nationwide as well as mobile and pop-up banks, plus you can access your account through online or mobile banking. Boasting award-winning savings, debit card and mortgage products, KBC assists local communities through volunteer work, donations and by supporting community events. This bank was one of the first to make opening accounts online possible, and it supports the most amount of digital wallets including Sony, Google, Fitbit, Garmin and Apple.
What is KBC's main current account and its features?
KBC's Current account is suitable for 18-59-year-olds and is simple to set up either online or in one of KBC's hubs. It comes with numerous benefits and you can access your money through Internet or mobile banking.
When you open the KBC Current account, you can enjoy the following features:
Contactless payments. Use your debit card for contactless payments in Euros and not be charged any fees.
Internet and mobile banking. Access your account from your computer, smartphone or tablet for greater convenience.
Mobile payments. Connect your KBC debit card to Google Pay, Apple Pay, Fitbit Pay, Garmin Pay and wena pay.
Exclusive offers and benefits. When you register your KBC debit card at pricelessireland.ie you can enjoy exclusive benefits and offers.
Overdraft facility. Current account holders can add on an overdraft for unexpected expenses. Competitive rates are offered and you can increase, decrease or cancel your overdraft at any time.
Secure online shopping. Every time you use your card online, you'll be sent a code by SMS to protect against fraud.
Loan and mortgage rates. Current account holders can take advantage of bonus rates for mortgages and personal loans to save money.
IBAN. When you apply online, you'll get an IBAN number for international transfers.
Open online. To save you the time of visiting a branch, the KBC current account can be opened online whenever you're ready.
Compare KBS current accounts in Ireland
What fees will be charged?
KBC has an easy to follow fee structure. It charges a €6 quarterly maintenance fee for the Current account, €0.30 for ATM withdrawals and €0.30 for cheque lodgements.
There are no fees for:
Direct debit and standing order set up or processing
Mobile and internet transactions
Debit card purchases in Euros
Credit transfers in and out of your account
Euro cash withdrawals at ATMs in the SEPA zone if you keep a minimum balance of €2,000
KBC has a handy comparison calculator on its website so you can compare its current account with what fees your existing Ireland bank charges.
What other current accounts are available at KBC?
As well as the main Current account, KBC also offers the following:
Extra current account. KBC's Extra current account has no maintenance or day-to-day transaction fees as long as you lodge a minimum of €2,000 each month. You can also add an overdraft with no setup fee (where applicable).
Student current account. You get a free €50 when you open the Student current account, Google Pay, Apple Pay, no fees on day-to-day banking and a nifty mobile app to use on the go.
Teen current account. With the Teen current account, you get free Euro cash withdrawals and card payments, no quarterly fees, no government stamp duty and digital benefits like Google and Apple Pay.
Basic current account. This account is suitable for people who have not had a current account before and want to be able to conduct basic banking transactions. It has no quarterly maintenance fee, free contactless payments, free direct debit processing and free Euro cash withdrawals.
Current account plus. If you're 60 years or over, the Current account plus is the account for you. It comes with free Euro cash withdrawals and contactless payments, free direct debits and no quarterly maintenance fees. You'll also get competitive overdraft lending rates and innovative savings accounts.
How to open a new KBC current account
To open the KBC main Current account you will need to complete an application and provide proof of identity and proof of address dated within the last six months. There are four different ways to go about this with different documentation requirements:
In a KBC hub. 1x original proof of identity and 1x proof of address
Over the phone. 2x proof of identity and 2x proof of address
Online through the KBC website. 2x proof of identity and 2x proof of address
Via the KBC mobile app. 1x proof of identity, 1x selfie and 2x proof of address
Some of KBC's other accounts can only be opened in a hub or over the phone, so check the requirements on the KBC website.
How to switch to a current account with KBC
Switching current accounts may seem like a chore, but KBC makes things easy.
Open an account with KBC
Complete a switch form and choose a switch date. The switch date is when the process will begin of switching over your accounts. This process can take up to 10 working days so it's a good idea to choose a time of month when you don't have a lot of activity.
KBC will contact your existing bank to arrange the transfer of direct debits, standing orders and funds.
Complete a salary transfer form for your salary to direct to your new account
Your new account will be up and running within 7-10 working days
You can find more information about this process as well as appropriate forms on the KBC website.
Compare a range of current bank accounts in Ireland