Finder is committed to editorial independence. While we receive compensation when you click links to partners, they do not influence our opinions or reviews. Learn how we make money.
Joint accounts in Ireland
Interested in opening a joint current account? Find out if it's the right choice for you and how to compare your options.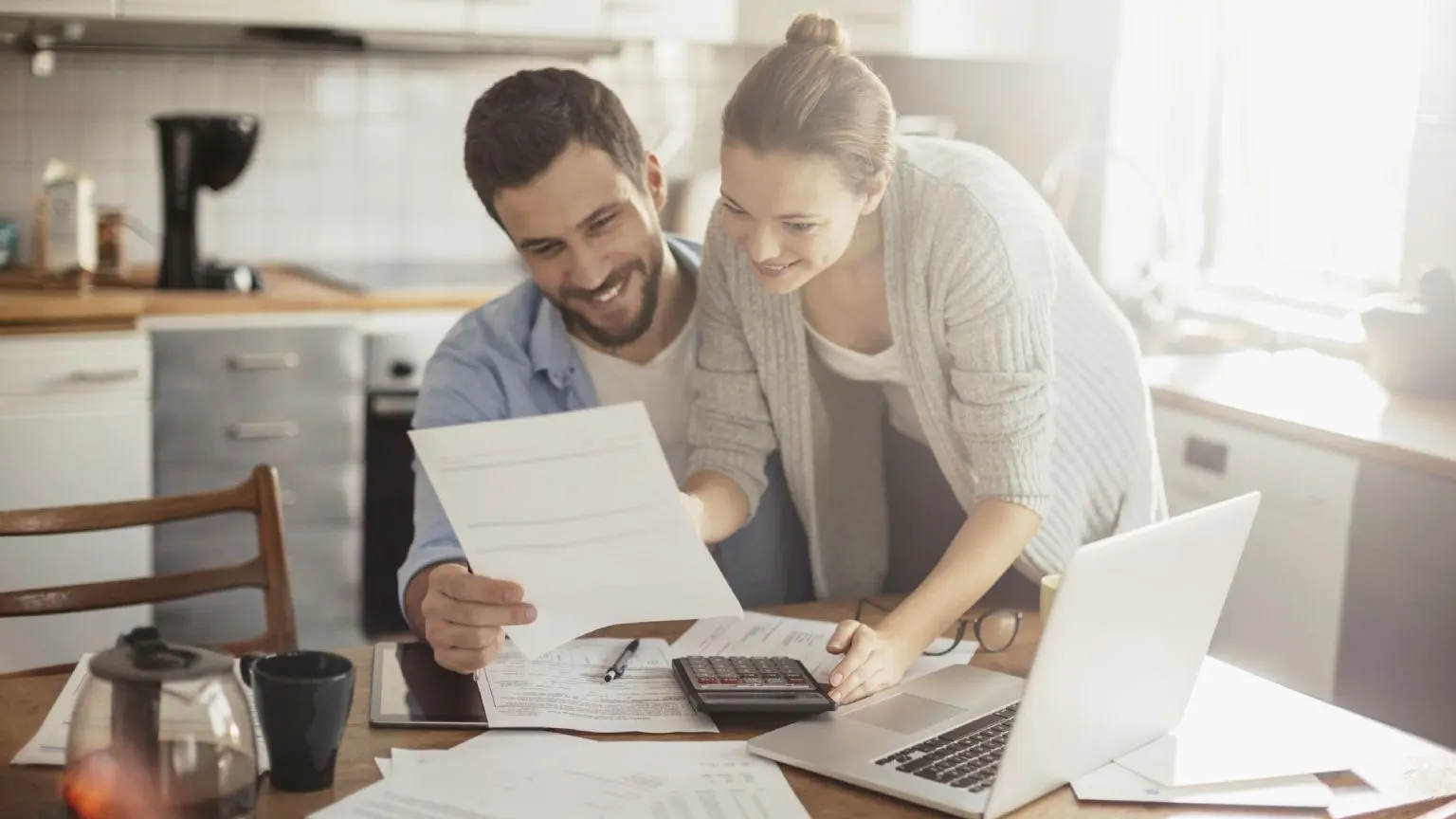 Keeping track of bills and rent or mortgage payments each month can feel like a chore. It can also put a strain on your relationship asking your partner for their contribution to bills, and you might be left wondering that there must be a better way to deal with your household finances. Thankfully there is. Joint current accounts are a solution worth considering for partners that want to take the stress out of money matters and be easily able to control their monthly expenses with joint responsibility.
Compare joint accounts in Ireland
What is a joint current account?
A joint current account is a bank account that is shared and operated by two people, usually partners that live together. Each partner has a debit card and access to internet banking, with the ability to make payments and transfers from the account. Direct debits, standing orders and loan payments can be set up to come out of the account for various expenses shared by the partners.
While a joint current account is typically used between partners, it can also be used with a housemate, friend or a family member for different reasons. Whoever you share the account with should be someone that you can trust completely, as they'll have access to the money that you put into the account.
What are the benefits of a joint current account over a standard account?
The benefit of having a joint current account is that it is an easier way to manage household expenses. Both partners can lodge a certain amount each month into the account that will cover all expenses such as rent or mortgage payments, utility bills, grocery shopping and even entertainment costs. It takes the hassle out of each partner having the responsibility of paying bills themselves and then working out who owes who money each month. With direct debits set up and each partner having a card to access the account for in-store or online purchases, there is less time and effort involved in controlling your finances.
There are different ways that you can operate a joint current account with your partner, and how you choose to do so will depend on how you both want to manage your money. Take a look at the following scenarios for two ways on how a joint account can be used.
Scenario 1
Bob and Jill have been living together for one year but are not married. Both partners have their salary or wages paid into their own personal account, and then each month they transfer €800 into the joint current account to cover their rent and utility payments. The money kept in their personal accounts is theirs to use as they please.
Scenario 2
Mary and John have been married for 20 years and all of their income goes into their joint current account. Every month they have direct debits and mortgage payments coming out of this account and they transfer a portion into their joint savings account. Both Mary and John use their joint current account for grocery shopping, entertainment and personal expenditure, as they have built a level of trust and agreement on how they spend their money together.
What are the drawbacks of having a joint current account?
Most partners find that having a joint current account is beneficial, however, it's important that you work together with your partner to find the best way to manage your finances and expenses.
Because both people have access to each other's money, establishing trust and rules about what the account can be used for is important. You may find that some banks ask you to set a limit on what can be spent from the account or that both parties will need to give consent for applying an overdraft. Both people are responsible for any fees, charges or debts that arise from the account, and your individual credit ratings could be affected based on your partners' financial activity.
Even though having a joint current account can make life much easier, it is also a responsibility that must be carefully discussed before making the commitment.
How do you compare joint current accounts in Ireland?
With many options available for joint current accounts in Ireland, you can compare your options by considering the following:
Fees. Maintenance and transaction fees vary across banks, so it's important to consider how you will use your account and look for a fee structure that will compliment this. Even though a maintenance fee may seem low, the bank may charge more for other transactions that will add up over time. It may be worth choosing an account with a higher maintenance fee but no transaction fees. Some joint current accounts waive fees if you lodge a certain amount each month or are able to keep a minimum balance at all times. While this is harder to do as an individual, with two people it is much easier.
Perks. Depending on how you use your account and your lifestyle, you may benefit from perks associated with your current account such as deals and discounts for partner businesses or cashback on purchases and bill payments.
Overdraft facility. An overdraft facility can be worthwhile having in case of unexpected bills or expenses in between paydays. Extra fees are usually charged for this, so make sure you and your partner are clear on the terms in which the overdraft can be used as you are both responsible for the debt.
Mobile payments. Some banks give you the option of linking your joint current account with Google Pay, Apple Pay or Fitbit Pay.
Loan interest rates. If you are thinking about taking out a mortgage to buy a home with your partner in the future, look for a joint current account that gives preferential interest rates to its existing customers. This could end up saving you money over the term of your loan compared to what another bank can offer.
Which banks offer joint current accounts in Ireland?
There are many banks in Ireland that provide joint current accounts. Take a look at a summary of the pros and cons of each.
How do I open a joint current account?
Most banks give you the option of opening a joint current account either online, by phone or by visiting a branch, although there are one or two that will only do it in person. First, you need to make sure you are eligible and have the correct documentation.
To open an account in person, find your closest branch and make an appointment either by phone or by submitting an appointment request form online. Once you have your appointment time, gather your documentation to take with you. This will include:
Identification (passport or UK or IE driving licence)
Proof of address (utility bill or statement from a financial institution)
To open an account online, you will need to fill in an application form either on the bank's website or through a mobile app. You will then need to upload your identification and proof of address documents. Usually with online applications, you will be asked to provide two forms of identification rather than one. Don't worry if you don't have two forms of ID though as one of the following is typically accepted:
A photo of both your passport and UK or IE driving licence + proof of address; or
A photo of your passport and a selfie of you holding your passport + proof of address; or
A photo of your driving licence and a selfie of you holding your driving licence + proof of address
Each bank may have slightly different requirements so this is just a guide. Make sure to check with your chosen bank about their eligibility criteria, specific account opening process and the documentation they require.