Send money to South Africa
Compare transfer companies to get the most rand for your euro.
Online money transfer companies usually offer the lowest fees and the most competitive exchange rates to send money to South Africa, often beating your local bank by a long shot. If you're sending money by phone, online or through a mobile app, compare fees, rates and speed to get the best deal.
Top pick for
Large transfers & small transfers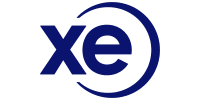 Top pick for
Fast transfers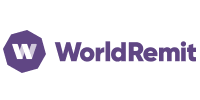 Top pick for
Cash transfers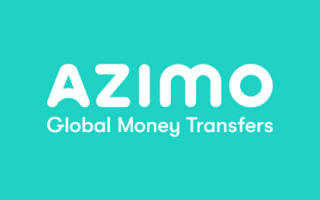 Compare international money transfer services to South Africa
What's the best way to send money to South Africa?
Online money transfer providers typically offer the strongest exchange rates and lowest fees to send money to South Africa. Some offer cash pickup in as little as a few minutes, while others seamlessly transfer to bank accounts. Banks, PayPal and other options are available but come with high fees, weak rates and longer turnaround times.
Digital money transfer services
Companies like OFX and CurrencyTransfer specialise in foreign currencies, making them some of the most cost-effective transfers. Most offer transfers directly to your recipient's South African bank account, often in as little as a day or two.
Cash transfers
Services like MoneyGram allow you to transfer cash for pickup at a local branch in South Africa – often in 15 minutes. While it's a fast way to send money, you'll pay for the convenience in weak exchange rates and high fees. If a cash pickup is necessary, look to digital services like WorldRemit or Remitly when possible.
Banks
The South African rand (ZAR) isn't a popular currency, so your local bank probably won't be able to exchange EUR for ZAR. If your bank does support the South African rand, beware of high fees and wide margins on the exchange rate compared to digital and other options.
Let's crunch the numbers: Sending €1,000 to South Africa
Let's say you need to send €1,000 to ZAR, to family in South Africa. Here's what you might face as far as fees and exchange rates as of 24 September 2020.
| | Digital money transfer service | Cash transfer | Bank transfer |
| --- | --- | --- | --- |
| Fee | €0 | €2.99 | €20 + additional correspondent bank fees |
| Exchange rate | 1 EUR = 18.19 ZAR | 1 EUR = 17.94 ZAR | 1 EUR = 16.11 ZAR |
| Transfer speed | 1-2 day | Minutes | 2-5 days |
| Amount received | ZAR 18,192 | ZAR 17,941 | ZAR 16,112 |
| Verdict | | | Slowest and most expensive |
The bank option ends up being both the slowest and gets the smallest amount of money to your recipient. If you go with the digital money transfer service, your recipient ends up with ZAR 2,080 more than the bank offers. If speed is crucial, a cash transfer can typically have your transfer to South Africa in as little as 15 minutes.
How to send money to South Africa online
Sign up and send money with a digital money transfer specialist in four steps:
Sign up for a free account. Pick a provider and sign up for a free online account using your contact information, proof of ID and preferred payment method.
Provide transfer details. Submit your recipient's contact information and pick a delivery method. If transferring to a bank, you'll need their South African bank account details.
Confirm transfer details. Double check your payment method, expected fees and destination.
Save your receipt. Record your receipt's confirmation number to track the progress of your transfer to South Africa. Some money transfer providers send a text or email when your transfer is complete.
How to get the most out of your money transfer to South Africa
Weigh costs and fees against convenience, and learn how to compare providers that send money to South Africa to meet your needs:
Exchange rates. The EUR to ZAR relationship fluctuates often, so using a service that allows you to lock-in exchange prices may help you save money down the line.
Transfer fees. Transferring money overseas nearly always requires fees, but they might be hidden in the exchange rate. When sending large amounts, it may be cheaper to pay a flat fee to secure a stronger exchange rate.
Transfer limits. How much you can send varies by company, and different amounts can attract higher or lower fees. Shop around for the best deal on the amount of South African rand you're sending.
Turnaround. Transferring money through a local bank can take a business week or longer. If you need the funds delivered quickly, seek out a digital specialist that offers instant transfers to South Africa.
Minimum limits. Average incomes vary widely between Ireland and South Africa, which means companies with high minimums transfers may not be your best choice.
Transfer methods. Whether you want money sent to a South African bank account or picked up as cash at a local agent, narrow down a company that matches your preferred delivery method.
How to send an emergency cash transfer to South Africa
When it's more important to send money to South Africa quickly, look for money transfer companies that support cash pickup in minutes. You can pay with a credit or debit card for fast pickup, but fees are higher than other methods.
How to send money to South Africa without a bank account
If you don't have a bank account, you can still use cash transfer services to send money to South Africa. Similarly, a recipient can get the money with a cash transfer if they don't have a bank account. These services are widely available around the world and although they'll typically not be the cheapest available, they can be fast and convenient.
South Africa's exchange rates explained
The exchange rate determines how much one country's currency is worth in another country's currency. When a country's currency is strong, it yields more money when exchanging it in a country with a weaker currency. South Africa's exchange rate is flexible compared to the euro, which means it sometimes shifts a few rand a month, if not more. Factors that influence the exchange rate include interest rates, economic stability and inflation.
1
0
Updated: 24 Nov 2020 09:58:39 UTC
Documents needed for sending to and receiving money in South Africa
To send money to South Africa from Ireland, you'll need government-issued ID and other documents, while documents needed to pick up money in South Africa may be different by company.
Documents to send money from Ireland
To send money to South Africa from Ireland, you'll need documentation and details that include:
Identification. Most services require a driver's licence, passport or other government-issued ID.
Payment method. Your service may accept credit or debit cards, cash, bank accounts or personal cheques.
Recipient information. Submit your recipient's name as it appears on their ID, along with their phone number, South African bank account and routing number.
Documents to receive money in South Africa
To pick up money in person, documentation can include:
Transfer number. The person sending money can forward the transfer's confirmation details – called a PIN, a MTCN, a reference number or a tracking number, depending on the company.
Government-issued ID. A South African passport, a South African National ID card, a South African driver's licence, a foreign passport with visa or refugee card or similar government-issued ID.
Proof of address. South African residents may have to prove their address using a utility bill or something similar.
Sender's information. Take along your sender's full name, the sending country and their address, if known.
What to watch out for
If you want to send money to South Africa from Ireland you could be subject to both taxes in both countries, depending on how much money you are sending. The primary tax to pay attention to is the Donations Tax, which is regulated by the South African Revenue Service.
Bottom line
It shouldn't cost a fortune to send money to South Africa. Compare transfer companies that specialise in foreign for the strongest rates, lowest fees and flexible delivery. For transfers to other countries, use our country specific guides the next time you need to make a transfer.
More guides on Finder