How to send money to Russia
Find low fees, fast transfer rates and a step-by-step guide.
Before you send money to loved ones or colleagues in Russia, it's important to research all of your options. Though you may be most familiar with your bank, expanding your search to include online money transfer specialists may save you money and time.
Top pick for
Fast transfers & cash transfers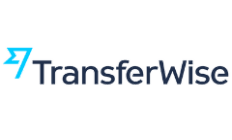 Top pick for
Large transfers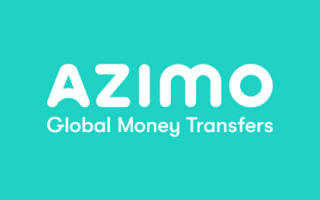 Top pick for
Small transfers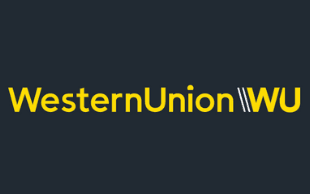 Compare money transfer services
How to send money to Russia
Sign up for a money transfer account.

Pick your provider, then create an account using your name, contact details and proof of valid ID.
Provide recipient information.

The transfer requires your recipient's name, address and contact details. Depending on the transfer method, you may also have to supply their Russian bank account information.
Pick an amount.

Enter the amount you want to transfer and complete your transaction. Pay attention to the tradeoff of paying a flat fee to get a better exchange rate of RUB to EUR.
Save your receipt.

Receipts of your transaction are the primary way to monitor the progress of your transfer.
Complete the transfer.

Beware of scams and hidden rates while sending money to Russia. Knowing

what to watch out for

can save you money and a headache.
What are the main ways to send money to Russia?
There are three main options you can use, each with their own pros and cons:

Money transfer services
These offer some of the most cost-effective transfers, as they only trade in foreign currencies. You'll also have a variety of options for your recipient to get the money — like to a mobile wallet or home delivery.

Cash transfers
Services such as Western Union allow you to send cash transfers for immediate pickup by the recipient. While it's a fast way to send money, it generally won't match the rates or fees of dedicated money transfer services.

Banks
The Russian ruble is popular enough that your bank in Ireland may offer it, at least at major branches. But watch out for the higher fees and less competitive exchange rates banks offer compared to the other options.
Let's crunch the numbers: Sending €2,000 to Russia
To put this into perspective, let's see what a transfer with each of these options looks like. This table uses real fees and exchange rates current as of 7 May 2020.
| | Bank transfer | Cash transfer | Money transfer service |
| --- | --- | --- | --- |
| Fee | €20 + additional correspondent bank fees | €3.99 | €28 |
| Exchange rate | 1 EUR = 75.127 RUB | 1 EUR = 76.264 RUB | 1 EUR = 80.017 RUB |
| Transfer speed | 2-4 days+ | Minutes | 1-2 days |
| Amount received | RUB$148,751.46 | RUB$152,223.70 | RUB$157,801.53 |
| Overall | Slowest and most expensive | | |
The bank option ends up being both slow and getting the least amount of money to your recipient. If you go with the specialist money transfer service, your recipient ends up with more than RUB$5,500 more. However, if speed is what's most important, the cash transfer can't be beaten for instant transfers.
Back to top
How long will my transfer take?
It depends on what method you choose, but the fastest one is instant and the slowest can take up to a week. Since banks need to transfer your money through several correspondent banks, it takes the longest. Cash transfers are the fastest and normally arrive in minutes, but typically cost more.
Emergency cash transfer
There may be times when you need to send money to Russia as quickly as possible. When you find yourself in such a situation, remember to check the exchange rate and any fees that apply to your transaction, as urgent transfers will usually cost more. Read the details of your transaction to prevent any nasty surprises.
How to send money to Russia without a bank account
Cash transfer services can also help if either you or your recipient is unbanked. If you don't have a bank account, look for transfer services that have agent locations so you can go in and pay in cash. These cash transfer services will also have agent locations in other countries where your recipient can pick up the cash without needing a bank account.
Documentation you'll need to send money
Before initiating a transfer, have the following in place:
Recipient's full name. Your recipient will need to show photo identification if they're picking up the money in Russia, so make sure the name on the order is the same as the name on their ID.
Sender's full name. As an additional security measure, the agent may ask for the full name of the sender. Be sure the recipient knows your complete name as listed on the ID you provided.
Recipient's contact information and bank details in Russia. Both the sender and the recipient must have each other's address and contact details.
Tracking number. Keep the tracking number given to you upon sending the transfer, as the recipient must provide this to the agent before the cash can be released.
Keep all of the paperwork associated with your transfer in case you need proof that the money was sent.
How do I compare my money transfer options?
When sending money to Russia, use the following list to compare banks, cash transfer and money transfer services to find the best deal:
Exchange rates. What exchange rate does the company offer when converting euros to Russian rubles?
Transfer fees. Compare how much each company will charge you for sending your money overseas.
Transfer time. How long will it take from the moment you pay for your transfer to the moment your beneficiary gets the cash in their wallet or bank account?
Transfer methods. Will you place your transfer online, over the phone, or will you need to visit a branch?
Pickup methods. Does the company offer a cash pickup option or transfers directly to bank accounts? If they offer cash pickups, do they have locations convenient for you and your recipient to access?
Flexible options. Can you lock in an ideal exchange rate now and transfer the money later, known as a forward contract? Does the institution offer limit orders, which allows you to take advantage of changing market conditions by executing the money transfer when a certain exchange rate is met? Can you schedule recurring payments?
Minimum transfer limit. Does a minimum limit apply to all transfers?
Customer service. Will you be able to access phone, email and online support if you ever need help with a transaction?
Foreign exchange rates explained
The exchange rate is how much one country's currency is worth in another country's currency. With the EUR/RUB currency pairing, you'll get more money when either the euro is strong or the Russian ruble is weak.
You'll also see that the exchange rate you get quoted from money transfer companies differs. Compare what you get quoted with the mid-market rate below, which is what your money is actually worth.
---
Bottom line
The Russian ruble is popular enough that it should be carried by nearly all major money transfer companies, which is why you'll have a lot of options when it comes to sending money to Russia. Be sure to compare the fees and exchange rates offered by many different money transfer providers to get the best deal.
Cash pickup locations in Russia
Back to top
More guides on Finder