While updating account details can seem like a tedious and drawn out process, we've made a simple step by step guide on how to update all your essential Netflix billing and account information.
See below for everything you need to know about updating your account details with Netflix.
1. How to update billing information
Updating your billing information is relatively easy to do. Once you're signed into your Netflix account go to the top right corner and hover your mouse over your profile picture. In the drop-down, you will see an "Account" option.
Once clicked it will take you to your account information (all updates including email address, password etc will take place here).
After reaching your account page click on "Update payment info" to change billing options, like your credit card details, billing address etc.. You can also click "Billing details" to see your previous purchases.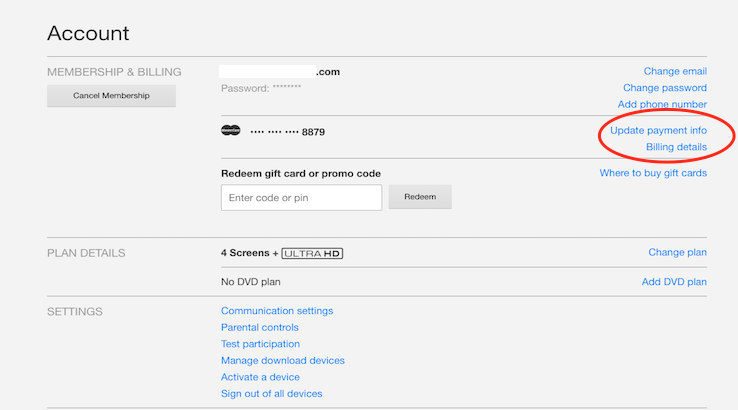 2. How to update email address
Again, from the account screen click on the "Change email" link on the right-hand side. Enter in the desired email account and your current Netflix password.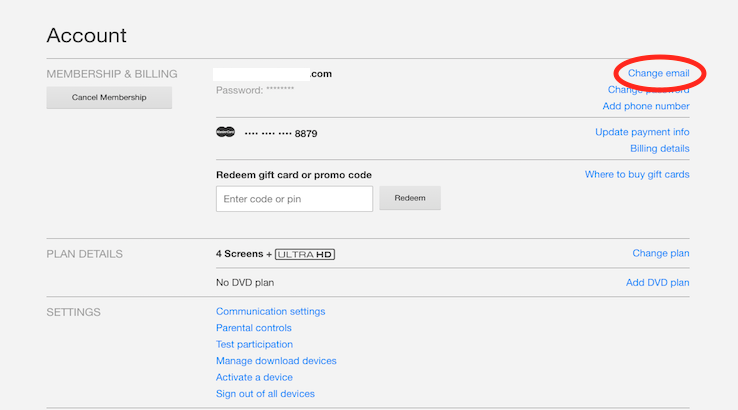 3. How to update your password
There are two ways to change your password. If you have forgotten your password and can't log in, simply click on the "Forgot your email or password?" link above the big red sign in button.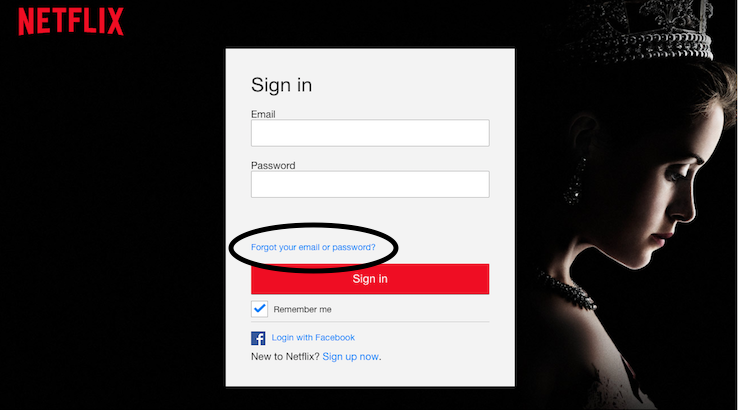 The second way is if you're already logged in. From the account page, click on the "Change password" link on the right-hand side of the page. On the next page, you will be asked to input your old password, then your new preferred password.
4. How to update your phone number
From the Account page if you look to your right you will see under change password the option to either add a phone number or change the current number linked to the account. Once clicked you'll have the option to put in a phone number, you then just need to enter in your Netflix password to confirm.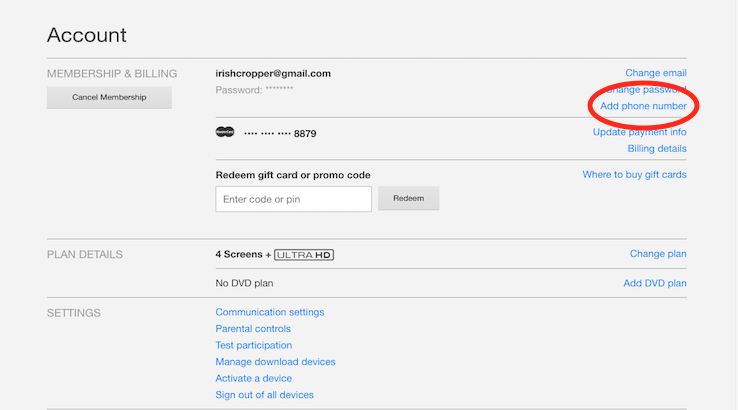 Latest streaming headlines