Matt uses their multi-currency account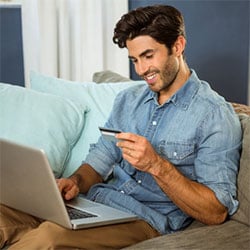 Let's say Matt buys stock from China and sells it in the United States. Without a foreign currency account, the payment process would be a long and expensive ordeal. They would need to convert funds into euros when receiving payments from the US, and then convert this to Chinese Renminbi when they needed to purchase stock. This can come with extra fees, and would see them at more risk due to currency fluctuations when converting funds.
Since foreign currency accounts let you send and receive money in any currency, Matt could buy stock using Chinese Renminbi, and receive payments from customers in US dollars all direct into their Irish-based bank account. Then Matt could decide when to convert funds into EUR when they wanted to.