Digital banks in Ireland
The app-based banks are available in Ireland and how to find the right one for you.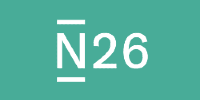 Euro IBAN account
0% foreign currency fees
Google Pay and Apple Pay
Go to site
Digital banks, also known as app-based or online banks, give you a whole bank in your pocket. There's a host of challenger banks, online banks and personal finance apps available now, designed to give you better, faster control of your money.
We've rounded up everything you need to know so you can decide if digital banks are right for you.
Compare a range of digital banks in Ireland
What is a digital bank account?
Digital bank accounts, also called online or app-based bank accounts, are bank accounts that are managed entirely online through your smartphone or computer. These banks will charge far fewer fees than traditional Irish banks and also offer other useful features such as budgeting tools, smart money tracking and low-cost travel and money transfers.
Why should I use an online bank account in Ireland?
There are several advantages to signing up with a challenger bank:
Banking access in your pocket. Your entire bank account is built to live on your smartphone. You can send money, budget and save all within the digital bank app.
Fast and cheap international transfers and spending. A big advantage of app-based banks is they often have no fees for foreign currency transactions. This will help you save when online shopping from a site abroad, when you're travelling and sending money across the border.
24/7 support. If you need help you don't need to visit a bank branch to get it. Just jump onto online support in your app.
Instant spending notifications. Know how much you've spent as you're spending. Many apps tell you the time, place, location and amount of your transactions to help you keep track. You can also get notifications for your balance and other useful need-to-knows.
Spending and saving features. Digital bank apps offer useful budget tracking features and tools designed to get you in control of your money. This includes automatically dividing your spending into categories, making sure you have enough money to pay bills and helping you save for your goals.
6 things to know about online banks
Here are a few things that you may not know about using your smartphone as your main point of contact with your bank:
1. There are fewer fees
Most big banks in Ireland charge admin or transaction fees on current accounts that can range from €4-18 per quarter. There are sometimes ways to avoid these fees, such as maintaining a minimum balance in your account, but the fees are still quite high. Banks also charge fees for ATM withdrawals, card transactions and direct debit/standing orders.
However, digital banks charge far fewer fees. You will find that most will come with a "free" account option that charges €0 per month. Then, if you want to unlock more features you can pay a monthly fee. There are sometimes ATM fees but you will not pay fees for card transactions and there are no annual fees. You can also avoid some of the smaller charges by switching to a paid account.
2. Cash and cheques usually aren't supported
Digital banks in Ireland usually have limitations on how many ATM withdrawals you can make a month and do not offer cheque facilities. With prepaid cards, you have to load your account digitally through a bank transfer.
3. Managing multiple currencies is easier
Digital banks tend to have better services in terms of foreign currency. Some let you hold multiple currencies in your account while others let you make international transfers faster and more cheaply than standard banks. No foreign currency fees also let you shop from websites abroad without paying too much for your purchase.
4. Your money may not be protected the same way it is with traditional banks
Not every digital bank is licenced in the same way. For example, Revolut has recently been granted a European banking licence which means your funds will be protected once it is implemented. Currently, funds are held in an account separate to Revolut and customers cannot deposit their salaries with them. However, N26 holds a German banking licence which means consumer deposits up to €100,000 are protected.
5. Everything is managed on your smartphone
You generally sign up for a bank account in Ireland in a branch but you can also do so online. With digital banks in Ireland, you can only sign up on your smartphone. You also will not get access to Internet banking on your computer with most digital banks.
6. There are great security features
A benefit of an app-based bank is having full access to your account at all times through your digital banking smartphone app. Lots of digital banks allow temporary freezing of your account if you lose your card, so if you find it again it's not as much hassle to get a replacement. If you forget your pin, digital banks also have access to a pin reminder after you complete a couple of security questions.
If you lose your phone or it's stolen, you will still be able to secure your account. Just contact the digital bank (contact details will be on the website) and your account will be able to be locked from your smartphone. If you get your phone back, the bank will be able to set access back up again. If not, you can set up your app on your new phone.
What digital banks are available in Ireland?
There are a number of online banks available in Ireland. These include:
How to get started with an online bank
You can sign up with a digital bank in Ireland by downloading your chosen bank's app onto your smartphone. You will need a few of your personal details to sign up, including your full name, date of birth, address and email address. You will need to confirm your identity and may need to deposit funds into your account to make it active. Then, your bank account will be created.
More guides on Finder