Finder is committed to editorial independence. While we receive compensation when you click links to partners, they do not influence our content.
Compare current accounts in Ireland
The latest roundup of current accounts available in Ireland.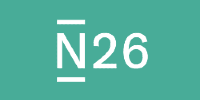 Euro IBAN account
0% foreign currency fees
Google Pay and Apple Pay
Go to site
If you receive a salary, wages or even a benefit, a current account is important to have. There are different kinds of accounts that cater to different needs, but all current accounts are suitable for day-to-day transactions such as paying bills, shopping online, making in-store purchases or mortgage and loan payments.
This guide will take you through the current accounts available in Ireland, the features and fees these accounts come with as well as how to open an account.
Compare current accounts in Ireland
How do current accounts work?
A current account is a bank account that you can use for everyday banking transactions and for managing your money. You'll be able to:
Receive your salary or wages into this account
Make one-off payments to other accounts
Set up direct debits and standing orders for bills and loan payments
As part of your Irish current account, you'll receive a debit card that can be used to withdraw money from ATMs or make payments in-store or online. Some banks also offer cheque books with their accounts.
Most traditional banks will allow you to manage your money in three ways:
Online banking
By visiting a branch
Telephone banking
Several banks also have mobile apps that allow you to take care of all your banking needs from wherever you are, making dealing with finances simple and relatively stress-free.
As well as having the option to open a current account with a bank that has a physical presence in Ireland, you can also consider digital banks.
What features come with current accounts in Ireland?
Current accounts from Irish banks are often relatively similar, but each will have its own features depending on the bank. Some of the features that you might find include:
Direct debits and standing orders
Mobile banking apps
In-branch transactions
Mobile payments such as Apple Pay and Google Pay
Reward schemes, including cashback
Preferential interest rates
What fees are charged with current accounts in Ireland?
Banks in Ireland charge fees in one form or another for the main current accounts offered. The typical fees that you can expect to see include:
Maintenance fee. A bank charges this fee for running the account. It can range anywhere from €0 through to €72 annually at permanent tsb. KBC waives this fee if you lodge at least €2,000 a month.
ATM withdrawal fee. You can be charged each time you withdraw money from an ATM, depending on your bank. Some banks include free ATM withdrawals, while others charge somewhere between €0.25 and €0.60.
Chip and pin fee. Using the chip and pin on your debit card for purchases is free for many banks including Bank of Ireland but AIB and Ulster Bank charge €0.20.
Online banking transactions. Making a money transfer through internet banking is often free, but AIB and Ulster Bank charge €0.20.
Direct debits and standing orders. You may be charged for stop payments to set up standing orders or direct debits, to process a cheque or to cancel or amend a transaction.
Contactless payments. Some banks, including Ulster Bank, charge you for making contactless payments.
Mobile wallets. You may be charged when making a transaction through Apple Pay, Google Pay, Garmin Pay or payments with other mobile wallets.
How do I compare current accounts?
If you're looking for the best current account, ask yourself the following questions to compare your options and find the right one for your personal circumstances:
What type of account holder am I? While most people qualify for a standard current account, you may be eligible for a student current account, graduate or over 60s account. These accounts usually come with certain benefits or lower fees to match your situation.
Will I have regular deposits into my account each month? Regular monthly deposits of a certain amount, such as your salary, could mean that your account fees are reduced or even waived. KBC is one bank that offers this feature, with all day-to-day banking charges free if at least €2,000 is lodged every month. You'll need to make sure that these deposits continue otherwise your fees will increase, however you may still be charged a maintenance fee.
What are my banking habits? Different fees are charged for different banking transactions such as ATM withdrawals, over the counter withdrawals, contactless payments, chip and pin payments and direct debits. Some accounts may offer certain transactions for free such as all contactless payments with the AIB current account, or a limited number of ATM withdrawals, so you should check these details to find an account that will charge as little fees as possible for your banking habits.
Can I keep a minimum balance in my current account? Another way to avoid banking fees is by keeping a certain amount in your account at all times.
How do I switch current accounts?
Each bank will have its own switching process however, generally the process is as follows:
Step 1. Decide on the bank you'd like to switch to and make sure the bank is happy for you to open an account with it.
Step 2. Provide your ID and proof of address and request a switching pack.
Step 3. Decide on a switch date. This is the date that switching current accounts will happen. It's best to pick a date when there are no payments or direct debits due to be paid out of your account.
Step 4. Complete, sign and return the account transfer form and any other forms that you receive in the switching pack.
Step 5. Let your old bank know if it should close your account once all money is transferred over or if you would like to keep it open.
Step 6: Your new bank will issue you with a new direct debit card and your account will be ready to use no later than 10 working days after the switch date.
Switching from one Irish current account to another is processed through the Central Bank's Switching Code so that all of your direct debits and standing orders are transferred over to your new account and you don't have extra paperwork or need to worry that payments will be missed.
If you have an overdraft with your existing bank, you'll either need to ensure that your new bank agrees to this being transferred over or clear the balance before switching.
What current accounts are available in Ireland?
How do I open a current account in Ireland?
To open a current account in Ireland you'll need to first decide on the bank that you wish to join and make an appointment to see somebody in your local branch.
You will need to take with you:
Identification
Proof of address
Banks including Bank of Ireland and KBC have an application form that you can fill in from each respective website to save you the hassle of leaving home.
Some banks such as AIB allow you to open an account through an app on your phone without needing to go into a branch or speak to anybody on the phone. AIB requires you to:
Be aged between 16 and 65 years
Be living in the Republic of Ireland
Hold an EEA Passport
Not hold any accounts with AIB
After registering your details on the app, you verify your identity through video chat and are sent an address verification code.
If you would prefer to open an account online, check what the eligibility criteria of your chosen bank and which documents you'll need such as an extra form of photo ID or your PPS number.
Bottom line
If you're looking for a current account, the good news is you have plenty of options in Ireland. But the best current account suited to a young graduate just starting out their career won't be the same as the best current account for a CEO. You'll need to compare the options that most appeal to your situation. There will be different features and benefits to consider along with potential fees for everyday transactions. As well as the current accounts offered by traditional banks, you'll also find accounts with digital banks that are worth your consideration.
Frequently asked questions
Read more on this topic