bunq review Ireland
Open multiple bank accounts and transfer your money easily with bunq.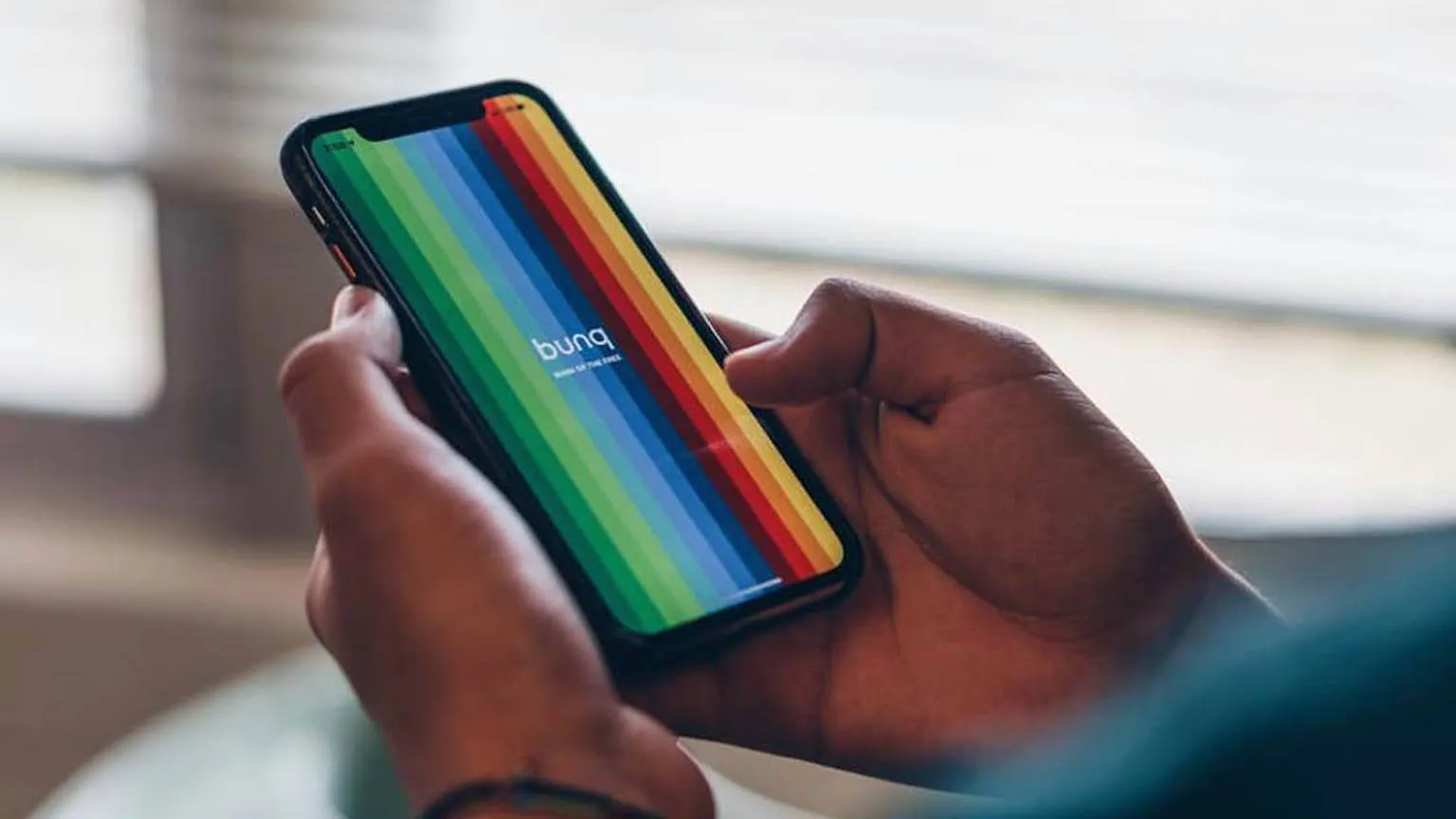 bunq is a mobile bank account that offers a number of convenient features. You can open multiple bank accounts with unique IBANs, the bunq app is available in six languages and you can earn interest on funds you hold in your account. Plus, you get the security features and low fees you expect from a digital bank. In this review of bunq for Ireland we break down exactly what you can expect from a bunq account so you can decide if it's right for you.
How does bunq work in Ireland?
With bunq, everything you do is handled on the app and there are no physical branches. bunq offers two Premium accounts which both come with a monthly fee. There is also a travel card that doesn't charge a monthly fee but does have a one-off setup fee, currently €9.99.
The Premium accounts allow you to set up 25 individual IBAN accounts to manage your money. In the app you are able to use budgeting tools, set up savings goals, use a personal payment link to get paid easily by friends and get free ATM withdrawals when you travel overseas.
What features does bunq offer?
Three debit cards included. Each bunq account comes with three cards that you get to choose. You can choose a combination of the Maestro card, a debit Mastercard and the bunq Travel Card.
MassInterest. bunq lets you earn interest on whatever money you have in your account, not just your savings account. Premium account holders earn 0.27% on any money held in their accounts which is paid monthly.
Savings and payments. You can put money towards your savings goals, create a shared savings goal or create a slice group to split payments.
ATM withdrawals. You won't be charged a fee for up to 10 withdrawals per month, after which a €0.99 fee applies.
Create multiple accounts. bunq lets you create up to 25 bank accounts with their own unique IBAN. If you need more, you can create 25 more for €19 per month.
Money transfers abroad with TransferWise. bunq uses TransferWise rates for international money transfers. You won't be charged a fee unless you hold the bunq business account where you'll pay €0.10 per transfer.
Apple Pay and Google Pay. You can pay with bunq using your iPhone or Android.
Premium SuperGreen.

Upgrade your account to unlock membership of its environmentally-friendly Green Card scheme. For €16.99 a month you'll get a metal card, and bunq will plant a tree for every €100 spent.

Personalised payment links. You can use bunq.me to generate a link to send people who owe you money, and they can pay you back easily. They don't need to be Bunq customers.
Compare all bunq products in Ireland
What fees and limits apply with bunq Premium?
There are a few different costs and limits to be aware of with bunq. These include:
A monthly fee applies with bunq. For its Premium account, this is €7.99.
For the bunq Premium SuperGreen account, you'll pay

€16.99

a month.
Sending money in Euros is free and sending money in any currency other than Euros will be charged at TransferWise rates.
You won't be charged for withdrawing cash at an ATM up to 10 withdrawals per month, after which a €0.99 fee applies.
25 bank accounts with unique IBANs are included. If you need more bank accounts, you can access up to 25 more for €19 per month.
What types of bunq accounts can you open?
bunq offers three types of personal accounts: bunq Premium, bunq Premium SuperGreen and bunq Travel.
Is bunq safe?
Any money you have with bunq is protected up to €100,000 by the Deposit Guarantee Scheme of the Dutch National Bank (DNB). If bunq were to go out of business, your money will still be safe.
The card is also protected by a PIN which you choose yourself. If your card is lost or stolen, you can block it from the app within seconds and immediately order a replacement card.
Pros and cons of bunq in Ireland
Pros
The option of multiple bank accounts
You can earn interest on money you hold in your bunq Premium and Premium SuperGreen accounts
Cheap international money transfers with TransferWise
Receive 25 bank accounts with unique IBANs
Three debit cards included with your account
Cons
No free bank account option (there is a free Travel Card)
Maximum 10 free ATM withdrawals a month
You'll still need another bank account for most of your financial needs
Compare a range of digital banks in Ireland
Frequently asked questions