Black Friday Statistics 2019
Ireland ranks 34th for Black Friday search interest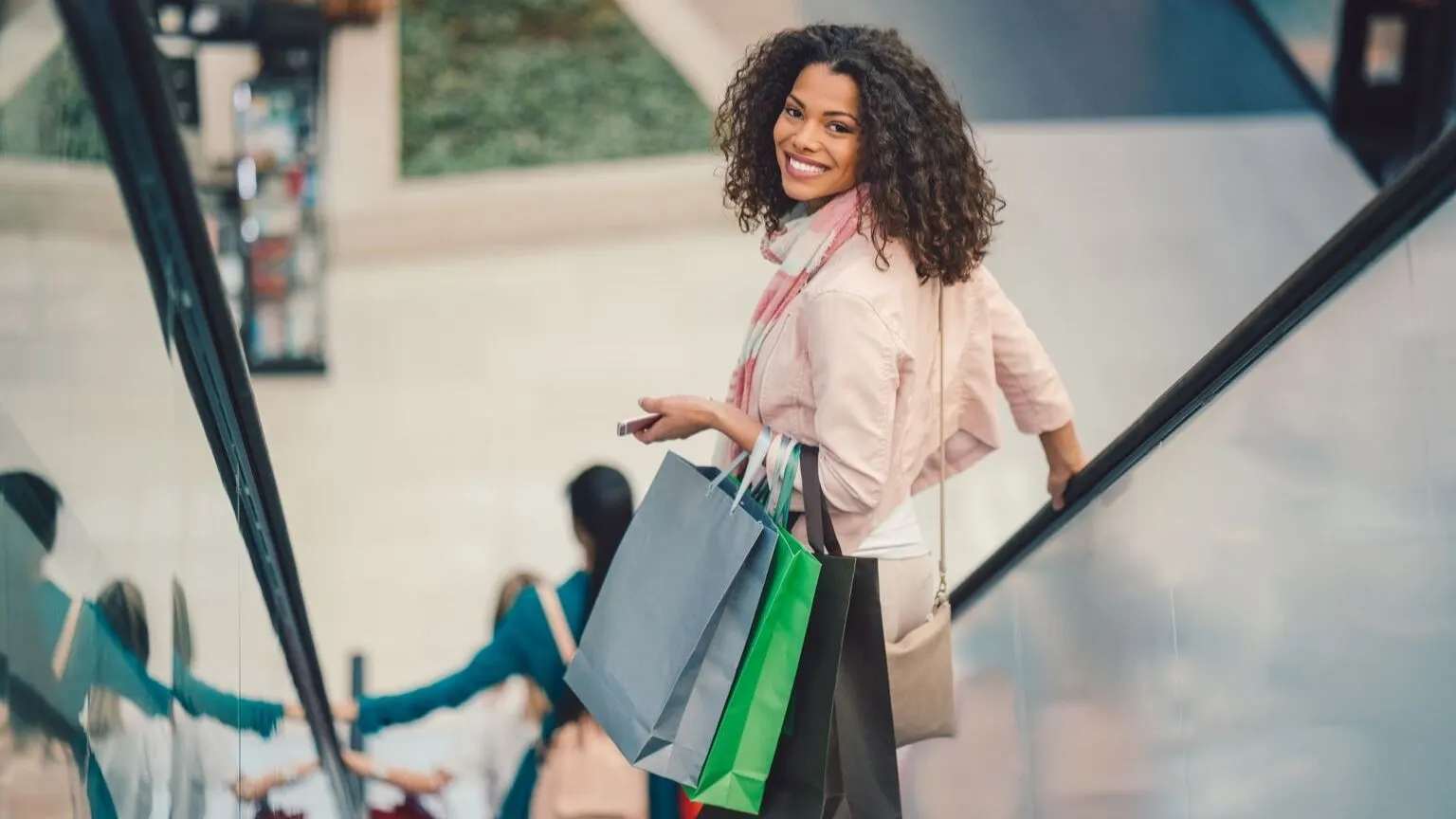 Planning to hit the sales this Black Friday? You're not alone. A recent survey found that 34% or roughly 1.3 million Irish adults plan to shop on 29 November. The younger you are, the more likely you are to shop. Roughly two-fifths (41%) of those aged 18-24 plan to shop this Black Friday, while just 30% of those 65+ said the same.
But how are we shopping and what are we buying? Read on to find out.
In-store Black Friday shopping is still more popular than online deals
While the majority of Black Friday shoppers plan to physically hit the streets, close to two-fifths (39%) of bargain hunters say they'll shop exclusively online. This should be good news for those who hate crowds, with 21% of shoppers not willing to queue for more than 15 minutes. Only about 7% of shoppers are willing to wait up to three hours and roughly 14% said they'd queue overnight for a bargain.
Is Black Friday worth it?
A second poll found 52% of Irish adults think Black Friday sales are good value, with millennials the most likely to say so. However, of that 52%, 24% don't always think it's worth the hassle of shopping. Across the board, just under 20% of respondents think retailers inflate prices and then discount them, while 9% say the products they're interested in aren't discounted.
Meanwhile, respondents aged 55-64 are the most sceptical – over a quarter (26%) of the total respondents in this age bracket said they think retailers inflate prices before discounting them for Black Friday.
Which country has the most Black Friday shoppers?
Black Friday is synonymous with hordes of Americans busting through the front doors of stores across the country. But as far as the Internet is concerned, the US is no longer the top spot for Black Friday shoppers.
Brazil is the country with the highest search interest in Black Friday, according to an analysis of historical search data from SEMrush. Interest in the shopping holiday peaked in November 2018, jumping 83% from the previous year, and remains at the same level as at October 2019.
The US doesn't place silver either. That post is taken by France. France is also among the biggest climbers in terms of interest in the shopping period, with search volume jumping 306.76% between November 2017 and November 2018. Since 2018, interest in the retail holiday has grown a further 49.5% as at October 2019.
The US doesn't even get the bronze on its own, sharing the podium with Germany. While France and the US had the same search volume in November 2018, it's the difference in this year's October search volume that separates the two. The US saw its search volume grow by 22.26% from November 2018 to October 2019 versus a 49.5% growth for France over the same period.
Interestingly, this is not the first time search volume in the US has hit peak levels. Interest was last this high back in November 2013. Since then, interest in Black Friday has waned.
On the other hand, interest in Black Friday from German shoppers is at an all-time high, with search volume increasing 49.59% between November 2018 and October 2019.
Ireland ranks 34th for Black Friday search interest. Search volume has increased by 22% from December 2016 to October 2019.
View the top 20 countries searching for Black Friday in our map below, or use the table in the tab:
Which are the most popular retailers in the world?
It may come as no surprise that the most popular place to score a Black Friday deal is Walmart, the online retail giant is by far the most commonly searched retailer across the 20 countries we analysed. In fact, people are 43.69% more likely to search for a Black Friday deal from Walmart than from the second most common retailer.
Amazon puts up a good fight, coming in as the second most popular retailer in the world to search for a Black Friday deal, with Best Buy coming in third.
10 most commonly searched retailers for Black Friday worldwide
| Rank | Retailer |
| --- | --- |
| 1 | Walmart |
| 2 | Amazon |
| 3 | Best Buy |
| 4 | Target |
| 5 | MediaMarkt |
| 6 | Kohl's |
| 7 | Home Depot |
| 8 | GameStop |
| 9 | Lowe's |
| 10 | Costco |
But which are the most popular retailers in Ireland?
Ireland's top three Black Friday retailers don't follow world trends, with only two of the top 10 global results making the top 10 most searched retailers in Ireland. Specifically, the top three most searched for retailers in Ireland were Argos, Harvey Norman and Currys.
10 most commonly searched retailers for Black Friday in Ireland
Most popular product categories targeted on Black Friday
With retailers like Walmart, Best Buy and MediaMarkt topping the list for the most popular places to score a Black Friday bargain, is it any wonder that tech and electronics is the No. 1 type of deal people are searching for?
As far as generic terms go, people are most interested in finding discounted TVs, laptops and phones. Outside of tech products, general fashion and home improvement products are also popular.
Most popular Black Friday product categories in Ireland
Ireland toed the Black Friday line, with tech products topping the list, along with general retail and fashion.
Most popular brands searched for Black Friday
Tech products topped the list in large part because people are most fervently searching for popular devices from brands such as Nintendo, PlayStation and Apple.
Most popular products searched in Ireland on Black Friday
Ireland followed global trends, with the majority of high-volume Black Friday searches relating to tech products and brands such as the Nintendo Switch and PS4.
How has interest for Black Friday changed over time?
Interest in Black Friday has steadily increased for as long as the Internet has been around. Unfortunately, data from SEMrush doesn't go back that far. Luckily, we have Google for that.
Looking at historical Google Trends data, which goes as far back as 2004, we can see online interest in the term itself peaked in November 2018.

How does this look in Ireland?
One of the coolest parts about Google Trends is that you can get into the weeds of a topic to break down just where people were looking for Black Friday deals. In Ireland, historically, the top three cities looking for Black Friday deals have been Ballincollig, Balbriggan and Navan (as of October 2019).
Which cities are most interested in Black Friday sales?
Trending up! What people are searching for on Black Friday 2019
There's no time like the present and no one that knows the present (or the past or quite possibly the future for that matter) like the omnipotent Google. Below is what people are searching for right now for Black Friday 2019.

What's the most popular search in Ireland for Black Friday in 2019?
Want a closer look? This is what those results look like in Ireland in 2019.

What is Black Friday?
Black Friday is one of the busiest retail holidays, falling on the Friday following the US holiday of Thanksgiving. This year, Black Friday is 29 November 2019.
Black Friday past, present and future
| Year | Thanksgiving (Thursday) | Black Friday |
| --- | --- | --- |
| 2014 | 27 November 2014 | 28 November 2014 |
| 2015 | 26 November 2015 | 27 November 2015 |
| 2016 | 24 November 2016 | 25 November 2016 |
| 2017 | 23 November 2017 | 24 November 2017 |
| 2018 | 22 November 2018 | 23 November 2018 |
| 2019 | 28 November 2019 | 29 November 2019 |
| 2020 | 26 November 2020 | 27 November 2020 |
| 2021 | 25 November 2021 | 26 November 2021 |
| 2022 | 24 November 2022 | 25 November 2022 |
| 2023 | 23 November 2023 | 24 November 2023 |
| 2024 | 28 November 2024 | 29 November 2024 |
How did it start? How much has it grown in popularity?
The Black Friday shopping event has its roots in Philadelphia, where police officers used it derogatorily to describe the chaotic shopping day that follows Thanksgiving, which was typically marred by crowds and shoplifters, according to History.com.
It wasn't until the late 1980s that Black Friday found mainstream popularity as a day for the general public to find a good deal. While overall sales are up for Black Friday by and large, its popularity has dipped over the last few years, with retailers reporting drops in physical sales.
Online retailers are the big winner on Black Friday, resulting in the syphoning off of a subsequent sale day for online shopping called Cyber Monday, which happens the Monday following Black Friday.
Cyber Monday past, present and future
Year
Black Friday
Cyber Monday
2014
28 November 2014
1 December 2014
2015
27 November 2015
30 November 2015
2016
25 November 2016
28 November 2016
2017
24 November 2017
27 November 2017
2018
23 November 2018
26 November 2018
2019
29 November 2019
2 December 2019
2020
27 November 2020
30 November 2020
2021
26 November 2021
29 November 2021
2022
25 November 2022
28 November 2022
2023
24 November 2023
27 November 2023
2024
29 November 2024
2 December 2024
What are the other big shopping days?
Prime Day
Boxing Day
Singles Day
Methodology
Search data
Search data: We used SEMrush to identify the top 20 countries and historical trends. We used Ahrefs to identify the current top 1000 key words for each country in the top 20. Popular retailers, shopping categories and specific products were analysed in English. Throughout analysis, assumptions were made about search intent. For example, search volume for "Media Markt" was assumed to be for "MediaMarkt".
Survey data: We conducted two Google surveys of 1,200 Irish adults in October of 2019 using a convenience sampling method.
For media inquiries: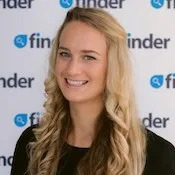 Susannah Binsted
Public Relations Manager
susannah.binsted@finder.com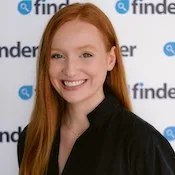 Madeleine Gracie
Communications and Campaign Specialist
madeleine.gracie@finder.com


Image: Getty