Your guide to 5 of the best wallets for storing and managing Zcash.
With a focus on privacy and anonymity, Zcash (ZEC) is one of the world's top 30 cryptocurrencies by market capitalisation at the time of writing. If you're thinking of buying any Zcash, you'll need to find a secure wallet where you can hold your ZEC coins.
However, with several options to choose from, selecting a suitable wallet can be a confusing task. To help make the job easier, we've gathered the below reviews of five of the best wallets for sending, receiving and storing Zcash. Check them out for help choosing a wallet that's right for your needs.
Learn more Where to buy Zcash (ZEC)
Disclaimer: This information should not be interpreted as an endorsement of cryptocurrency or any specific provider, service or offering. It is not a recommendation to trade. Cryptocurrencies are speculative, complex and involve significant risks – they are highly volatile and sensitive to secondary activity. Performance is unpredictable and past performance is no guarantee of future performance. Consider your own circumstances, and obtain your own advice, before relying on this information. You should also verify the nature of any product or service (including its legal status and relevant regulatory requirements) and consult the relevant Regulators' websites before making any decision. Finder, or the author, may have holdings in the cryptocurrencies discussed.
Compare Zcash wallets
What to look for in a Zcash wallet
Comparing and choosing wallets can be a time-consuming and overwhelming task, so make sure to keep an eye out for the following features:
Private vs transparent transactions. Be aware that most wallets don't support Zcash transactions to private addresses. For example, of the five wallets in our list below, only the Official Zcash client allows you to send to a private address.
Ease of use. Regardless of whether you are new to cryptocurrencies or an experienced HODL-er, finding a wallet that's quick and easy to use is essential. Check out the user interface of any wallet and see how simple it is to send and receive transactions before making your final decision.
Security. Check out what security features the wallet offers, such as two-factor authentication, secure passwords and multi-sig functionality. Has the wallet ever been hacked or been subject to any security issues?
Private key control. You need your private keys to access your ZEC and other coins, so make sure the wallet you choose allows you to retain full control of those keys.
Continued development. Is the wallet constantly being updated and improved, for example, to add new security features or support for additional currencies? Who is in the development team?
Customer support. Hopefully, you never have any problems with your wallet, but if you do, will you be able to access prompt and helpful customer support?
User reviews. As part of your research, make sure to take a look at some independent wallet reviews from other users. Check out what they see as the wallet's benefits and drawbacks, as well as whether or not they would recommend it to other users.
Now that we've got the basics covered, let's take a closer look at some of the best ZEC wallets available.
Popular Zcash wallets
Ledger Nano S (hardware wallet)
High level of security, stores multiple digital currencies, easy to set up and use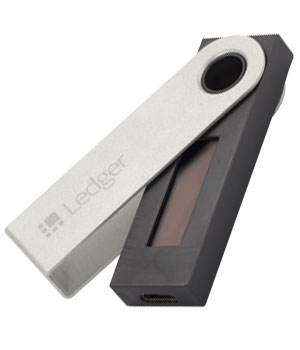 If security is your number-one concern when storing crypto coins or tokens, most people recommend choosing a hardware wallet such as the Ledger Nano S. This small and portable device connects to your computer via USB and provides offline storage for your private keys in a secure element protected by a PIN of your choosing.
Read our full review of the Ledger Nano S wallet
The Nano S features a built-in OLED display which, along with buttons on the device itself, can be used to manually verify transactions. It's also quick and easy to set up and use, and can be used to store Zcash, bitcoin, Ethereum, Litecoin and a range of other cryptocurrencies.
On the downside, choosing a hardware wallet means there'll be an initial outlay upfront. The Nano S was listed for €79 at the time of writing (28/03/2018) on the Ledger website.
If you've got your heart set on a hardware wallet, it's also worth comparing the Nano S with another ZEC-compatible hardware wallet such as the TREZOR before making your final decision.
---
Jaxx (mobile and desktop wallet)
User-friendly interface, accessible on multiple platforms, support for a wide range of cryptocurrencies, ShapeShift integration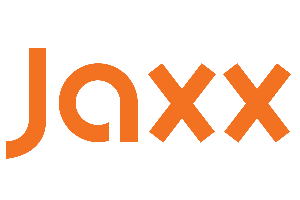 If ease of access, ease of use and flexibility are key focuses when managing your crypto coins, Jaxx could be well worth a closer look. Designed with an aim of creating a user-friendly experience and bringing blockchain to the masses, this wallet is available on a huge range of platforms:
Windows, OS X and Linux desktops
Android and iOS mobiles and tablets
Chrome browser extension
Free to download and use, Jaxx offers a simple user interface that's easy to understand and navigate straight away. It also supports a long list of cryptocurrencies (including bitcoin, Bitcoin Cash, Ethereum, Ethereum Classic, Litecoin, Dash and more) and lets you manage your private keys with a 12-word master seed.
However, one issue to be aware of is that in June 2017, reports surfaced of a security vulnerability in Jaxx resulting in the theft of US$400,000 worth of cryptocurrency. Make sure you exercise all the recommended safety precautions to provide extra security for your funds.
Read more in our full review of the Jaxx wallet
---
Coinomi (mobile wallet)
Easy and convenient cryptocurrency management, storing a wide range of cryptocurrencies, ShapeShift integration
Not as secure as a hardware wallet
Want to manage your ZEC on the go? Make sure you check out the Coinomi mobile wallet to see how it compares to the other options available.
Launched in 2014, this user-friendly mobile wallet provides support for Zcash, bitcoin, Ethereum and more – in fact, you can use it to store more than 130 different cryptocurrencies. ShapeShift integration allows for fast exchanges between cryptocurrencies, and the streamlined user interface makes it easy for novices to understand.
From a security point of view, Coinomi is a hierarchical deterministic (HD) wallet that lets you store your private keys on your device. There's also no need to worry about handing over extensive private details to satisfy Know Your Customer (KYC) requirements, which is important for anyone who values anonymity.
Now available on iOS as well as Android devices, Coinomi is a solid contender for anyone looking to store ZEC and a range of other cryptocurrencies. However, just remember that if security is your priority, offline storage is the way to go.
Read our full review of the Coinomi wallet
Storing Zcash in an exchange wallet
Another option you may want to consider is storing your Zcash in an exchange wallet. If you're planning on using it in trades some time soon, this is a simple and convenient option.
However, it's not recommended for a couple of key reasons. Not only are cryptocurrency exchanges a common target for hackers and thieves, but you should also be aware that most exchange wallets don't give you control of your wallet's private key.
As a result, moving your coins or tokens into a secure wallet which lets you hold onto your private key is seen as a safer option.
Find out more about which exchanges list ZEC in our guide to buying and selling.
Cryptonator (web and mobile wallet)
Easy to set up and use, can hold multiple cryptocurrencies, convenient management
Security concerns associated with web wallets, no iOS option
Another multi-cryptocurrency wallet worth considering, Cryptonator offers a web wallet and a mobile app for Android devices. Built with a focus on convenience and user-friendliness, this wallet allows you to store a total of 19 cryptocurrencies, including Zcash, bitcoin, Litecoin and Dash.
Simple to set up and use, it offers instant in-wallet exchanges between cryptocurrencies. It's also easy to send and receive payments, as well as check your balance and monitor transaction history. Two-factor authentication and the ability to create a list of trusted IP addresses are pleasing security features.
However, if you're choosing a web wallet, be warned that online storage is inherently less secure than offline hardware wallets. It's also worth pointing out that there's currently no iOS app, so iPhone users will need to consider other options.
---
Official Zcash client (desktop wallet)
Sending to private addresses, the official choice for managing ZEC
Complicated for novices, requires hard drive space
The fifth and final option on our list is the official Zcash client. This desktop GUI wallet is not for everyone, particularly not for those new to cryptocurrency or the world of tech, but could be a good choice for experienced users or anyone who wants to mine ZEC.
Built for Linux operating systems (though there are Windows and Mac options available from the Zcash community), this allows you to run the Zcash client and a full network node on your computer. The client allows you to send funds to private Zcash addresses, but it's worth keeping in mind that you may need at least 2GB of RAM to generate a shielded transaction.
---
Tips for securely storing your Zcash
To maximise the security of your Zcash or any other coins or tokens, remember the following simple tips:
Do your own research. Before sending any coins or private data to a wallet, make sure you have researched the wallet provider to make sure everything is above board. Keep an eye out for scam wallets, such as those using URLs only slightly different to the URLs of legitimate wallet providers, and check out some independent reviews for all the pros and cons.
Back it up. Make use of your wallet's back-up and restore facility so that if something ever goes wrong with your wallet, you'll be able to recover your funds.
Set a strong password. Now is not the time to be lazy when creating a password; take your time to create a strong and uncrackable code.
Make use of all available security features. Make the most of all the security features your wallet offers, such as two-factor authentication or multi-signature transactions. It'll offer increased protection for your funds and greater peace of mind for you.
Update your antivirus software. Take care to regularly update the antivirus protection and anti-malware software on any device you will be using to access your wallet.
Keep your private keys private. Last but not least, don't underestimate the importance of your private keys. Store them somewhere safe and don't share them with anyone else.
Read more about how to choose a wallet and safely store crypto coins and tokens.
---
Images: Shutterstock
At the time of writing, the author holds IOTA and XLM.