Best* current accounts in Ireland
How to compare and choose the best current account in Ireland to suit your lifestyle and financial needs.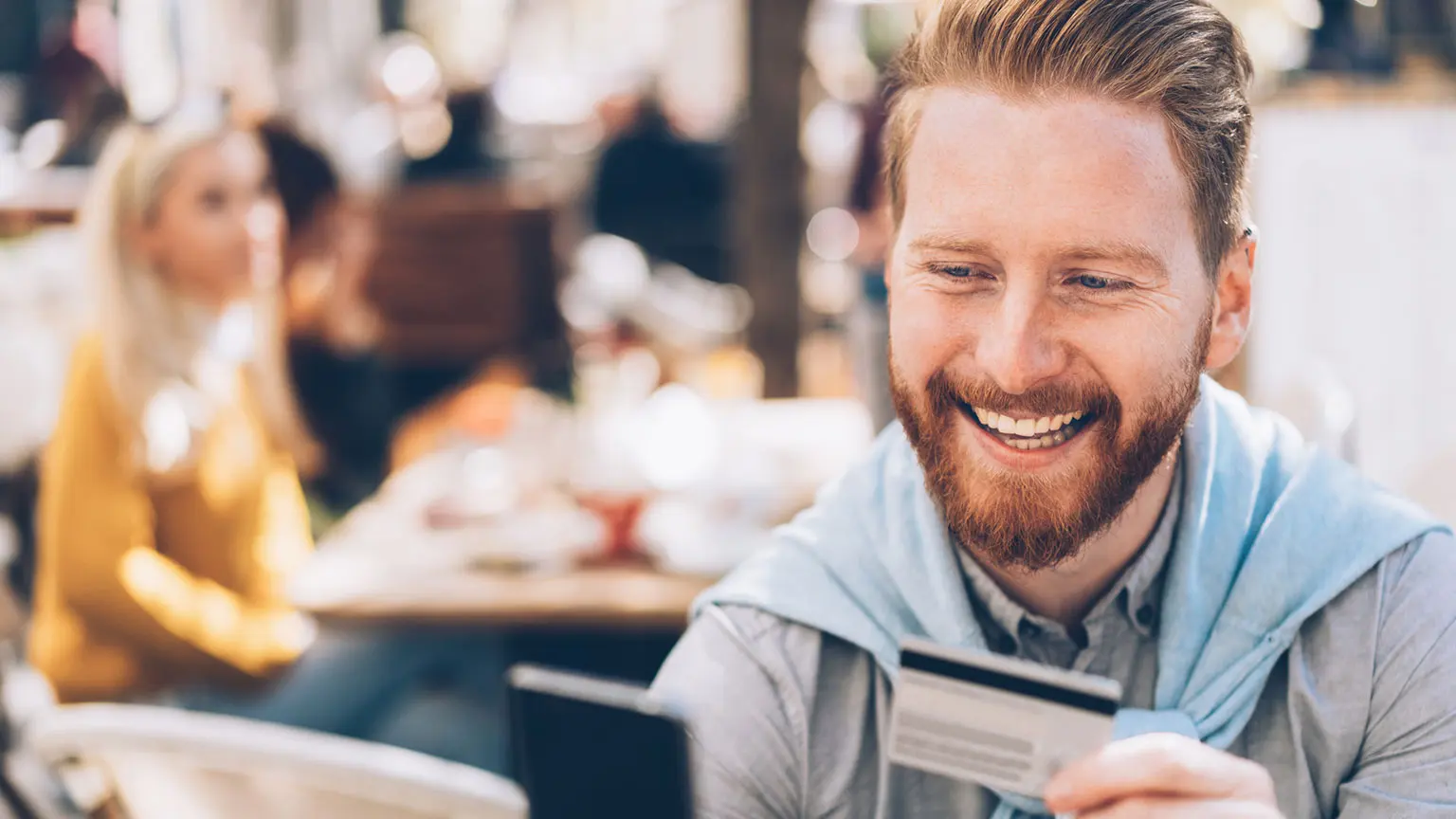 With many options to choose from, it can be a difficult task trying to find the best current account in Ireland. You need to think about what you need from an account, whether that's flexibility, low fees, customer service or something else, and how you like to use your account on a day-to-day basis. What suits one person doesn't necessarily suit another, so take your time to understand the different features on offer to find the best current account for your financial habits.
Compare a range of top current accounts in Ireland
How do you choose the best current account?
Here's a list of considerations to start prioritising what your ideal current account looks like:
Low fees
Unfortunately, there are not many current accounts that are free to use, and if they are free, you won't get many benefits. If you want to get some perks with your account and not have the worry about keeping thousands of Euros in it just to have your fees waived, it's worth finding an account that compliments your transaction habits. For instance, if you only use your card for contactless payments, look for an account that doesn't charge for these. Or if you prefer to make purchases in cash, opt for an account that includes free ATM withdrawals.
There are ATMs available
While you won't get charged for using another ATMs bank in Ireland, you could be charged for using a privately owned ATM found in a nightclub or grocery store. If you are wanting to deposit money using an ATM rather than going into a branch, then you'll need to make sure that you have one belonging to your bank nearby.
You can do your banking without visiting a branch
With there being less need to visit a branch these days, your best current account should be able to be managed online or by phone. Check that you can have access to your money through internet banking and if a mobile app is available.
You can get a Visa or Mastercard debit card
Even if you don't want a credit card, having a Visa or Mastercard debit card allows you to make purchases online and while overseas using the funds in your current account.
There's someone to talk to when you need them
You may be completely self-sufficient and not need any personal assistance to manage your day-to-day banking, but if you do want the option of speaking to someone from time to time then having customer service available by phone or in a branch will be important to you. People that are not tech-savvy and like to do things the old fashioned way should look for a bank that has a physical presence in your area, while those who are happy doing everything online can consider a digital bank for their current account.
There are other products from the bank I'm interested in
A current account is likely not the only banking product that you will need, and you may be interested in opening a savings account, applying for a credit card or taking out a mortgage at some point. It's worth checking these out before deciding on a current account provider as you could get extra benefits or discounts on mortgage rates by having all your accounts in one place and building a relationship with that bank.
What features come with the best current accounts in Ireland?
Current account features differ from bank to bank, and what may be worthwhile to one person may not be beneficial to another. Some of the features that you could be interested in having on your current account include:
Reward schemes. Reward schemes are often seen with credit cards, but they are now becoming more common with current accounts. If you choose a current account with a reward scheme you can benefit from exclusive deals and discounts and cashback on bills, purchases and mortgage payments.
Overdraft. An overdraft facility is useful for times when you have a bill due or you need to take the cat to the vet urgently but your salary or wages is still a few days from arriving in your account. You can choose an amount that you can overdraw your account by, but you are usually charged extra fees for the privilege.
Preferential interest rates. Some banks will offer better interest rates for mortgages and personal loans to customers that have their current account with them. This is beneficial if you are considering taking out a loan at some point in the future.
Mobile payments. If you are keen to use Apple Pay, Google Pay or Fitbit Pay, some banks allow you to set this up using your current account.
No foreign transaction fees. Making purchases in foreign currency usually incurs extra fees, but some accounts will not charge you for this.
How much do current accounts cost?
How much your current account costs will depend on what fees the bank charges and if you meet any particular criteria such as a consistent minimum balance or regular monthly deposits.
Maintenance fees
Most banks charge a maintenance fee which covers the everyday running of your account. This is usually charged monthly with average fees sitting between €2 and €6 per month. It is possible to find current accounts that don't have any maintenance fees, however, these are likely to not offer the benefits or perks of other accounts. There are current accounts that waive your maintenance fee if you have regular monthly payments lodged over a certain amount.
Transaction fees
Fees are charged for day-to-day transactions such as ATM withdrawals, transfers, chip and pin payments, contactless payments, direct debits and standing orders. Your bank may charge for some of these transactions and not others, or may include a limited number of free transactions like 5 free ATM withdrawals. Some banks will waive your transaction fees if you keep a minimum balance in your current account of at least €2,500 or €3,000 at all times.
While most transaction fees may seem relatively low at first glance, they can add up over the month. It's worthwhile considering how you access your money and your day-to-day banking habits and choose the best current account in Ireland for you based on this.
How can I compare and switch current accounts in Ireland?
If you've started to understand what you want out of a current account, you can ask yourself the following questions to narrow down your options even further.
What type of transactions do I usually make?
If you use your current account for online purchases, online transfers and contactless payments, then you should find an account that offers low or no fees for these kinds of transactions. Alternatively, if you have a lot of direct debits or like to take out money at the ATM, then you should consider these costs and how they add up over a month.
Am I able to meet the conditions for no fees?
With some of the best current accounts in Ireland offering to waive your fees in Ireland, you'll need to make sure that you can comply with the conditions. This could mean either keeping a minimum balance in your account at all times or lodging a certain amount each month.
Am I happy to do all my banking online?
Some digital banks provide appealing current account options, but if you are not sure if you like the idea of not being able to visit a branch then they might not be the right choice for you.
Are the perks offered actually beneficial to me?
A current account may offer a reward scheme with cashback for shopping at certain retailers, but if you don't use these retailers then you shouldn't change your habits for minimal benefit. Likewise, an overdraft facility or preferential interest rates may never be of use to you, so look for the best current account that has perks you can take advantage of.
Switching accounts
Switching current accounts in Ireland is a relatively simple process, thanks to the Central Bank's Switching Code. Once you confirm with your new chosen bank that you can open a current account with them, they will give you a switching pack. You will then need to choose a date for your account to switch over and fill in a form before your existing bank sends information to your new bank. Your new bank will have a card issued to you and your account will be ready to use within 10 working days.
How do you open a current account in Ireland?
To open a current account in Ireland, you should first select the bank that offers the right account for your needs. From there you can either go into a branch if you have one locally, or check on the website if you are able to do an application online or through a mobile app to save some time.
You will be asked to provide documentation such as identification and proof of address. Some banks may require additional information from you like employment details, your PPS number or a second form of identification.
Frequently asked questions