An Post current account
Want to get rewarded for your everyday spending? The An Post Smart Account does just that and helps you manage your finances even better.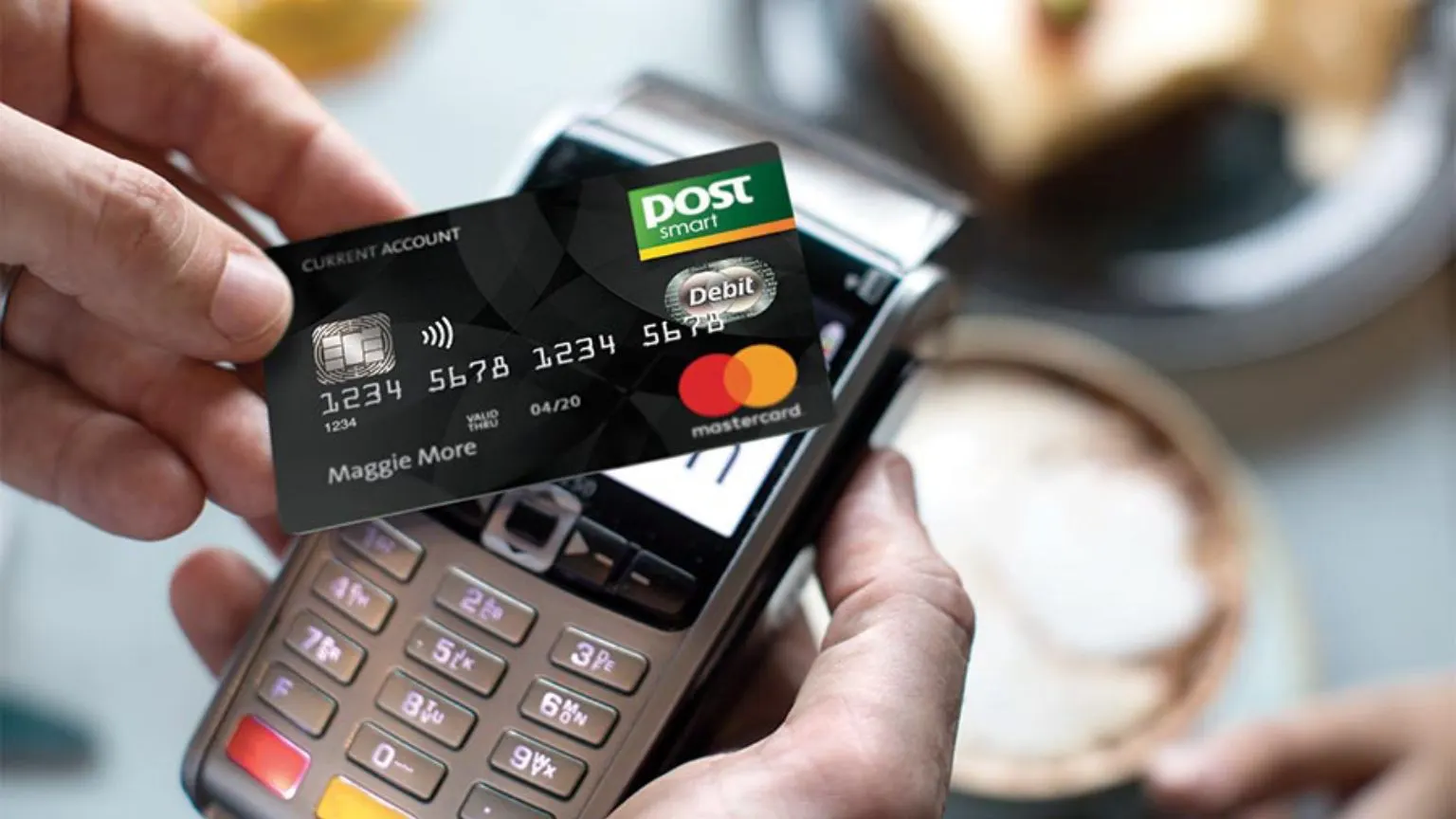 | | |
| --- | --- |
| Product Name | An Post Current Account |
| Fee period | Monthly |
| Maintenance fee | €5 |
| ATM transaction fee | €0.60 |
| Foreign transaction fee | 3% |
| | More Info |
If you are looking for a new current account that helps you manage your money and rewards you for spending, the An Post Smart Account is worth considering.
Read on to find out how this account works so you can decide if it's the right choice for your financial needs.
A bit about An Post
An Post is Ireland's state-owned postal service company with close to 1,000 post offices around the country. Aside from its universal postal services, An Post provides insurance and money products such as bank accounts, credit cards and foreign currency.
How does the An Post Smart Account work?
The An Post Smart Account works like any other current account you can find at traditional banks, but with a few differences. It enables you to take control of your spending and savings thanks to two wallets that you can use to set aside money, and you can earn money back each month for transactions with An Post's partners.
With the ability to separate money from your main account for better budgeting and earn some extra cash, this account has been praised by consumer advocates and is classed as a gamechanger among current accounts in Ireland.
What features come with the An Post Smart Current Account?
The two main features that make the An Post Smart Current Account stand out against competitors are Smart MoneyBack and Smart Account Wallet.
Smart MoneyBack
Thanks to An Post's partnerships with various businesses around Ireland, you can earn money back on a range of purchases including clothing, leisure, holidays, groceries and bills.
You can earn between 5-10% cash back on transactions with:
Lidl
An Post insurance
SSE Airtricity
Intersport Elverys
Supermac's
Sunway
Kennys.ie
OutdoorLiving.ie
There is no need to keep track of what you've spent and where, as the Smart Account calculates a running total of your transactions with these businesses. You'll receive a credit to your account at the end of the month following the month the transactions were made. For example, if you earn €100 back in June, you'll get this money on the last working day of July.
Some restrictions apply for certain partners, but there is no limit to what you can earn. An Post advertises on its website that customers have been earning up to €200 back each month.
Smart Account Wallet
Rather than having a separate savings account, your Smart Account comes with two savings wallets that you can transfer money to and have better control of your finances. You could use one wallet for savings towards a holiday and the other for your rent and bill money. Your wallets are managed either through an app or online, and once money is in a wallet it is not accessible for withdrawals from your main account. You can set up regular transfers from your main account and even have direct debits set up to be paid directly from a wallet.
The An Post Smart Account also has the following features:
Account alerts. Each time there is a transaction on your account you can receive an alert either by SMS, email or online. You can choose what kind of transactions you wanted to be notified about, such as when you get a credit, a direct debit goes out or if a payment has failed.
Emergency cash. If your card is lost or stolen, you can stop in at any post office during opening hours and get up to €200 emergency cash as long as your account has credit to this amount.
Different ways to access your money. You can access your account either online, at an ATM or by visiting one of over 900 post offices across Ireland.
Mastercard debit card. With a Mastercard debit card, you have the freedom to use your account all around the world at ATMs, stores and for online purchases. You can also make contactless payments making shopping that little bit faster.
Compare An Post current accounts in Ireland
What fees will you be charged with this account?
Understanding an account's fee structure can often be complicated, but the An Post Smart Account keeps things simple.
Each month you will be charged a €5 maintenance fee. This covers the day-to-day running of your account as well as electronic payments in the eurozone. This means that your contactless payments, direct debits, online purchases and transfers are all free. You also get mini and quarterly statements, plus one cash withdrawal each week at a post office.
One thing that An Post does charge for is ATM withdrawals. Each time you withdraw money it will cost you €0.60, so you'd need to keep this in mind if you tend to take money out a lot.
There are also charges for depositing cash or cheques into your account at the post office, but this may not be something you need to worry about if you receive your salary or wages electronically.
If you travel abroad outside of the eurozone, extra charges apply. ATM transactions cost €0.90 each plus 3% of the transaction value, and purchases using your card will incur a charge of 3% of the transaction value.
Pros and cons of the An Post Smart Account
For a quick rundown of what the An Post Smart Account has to offer, check out the pros and cons.
Pros
Money back when you spend at An Post partners
Savings wallets
Simple fee structure
Emergency cash if your card is stolen or lost
Account alerts for account transactions
24/7 online access to your account
Joint account available
No extra fees for using your card in the eurozone
Cons
High monthly maintenance fee.
Higher ATM withdrawal charge than other banks
A limited number of partners to earn money back
Can not complete an application online
How to apply
Applying for the An Post Smart Account is a simple process.
Complete an application form online or at the post office.
Take your signed application form to the post office with the following documents:

Identification – passport, driving license, or a public service card and birth certificate
Proof of address – bank statement, bill or letter from the Revenue/Department of Social Protection less than 6 months old

Once your new account is open, you'll receive a Mastercard debit card.
Compare a range of current bank accounts in Ireland