Finder is committed to editorial independence. While we receive compensation when you click links to partners, they do not influence our content.
Compare bitcoin alternatives: 10 top competitors
10 bitcoin competitors and how they compare to the world's biggest crypto
Bitcoin (BTC) is the Goliath of cryptocurrency. With the largest market cap and highest level of mainstream recognition of any digital currency, this peer-to-peer electronic cash allows you to send and receive payments without going through a middle man such as your bank.
However, while bitcoin may be the best-known crypto, that doesn't necessarily mean it's the best. There are many other currencies with similar and even superior features to bitcoin, so let's take a closer look at 10 leading bitcoin alternatives.
Disclaimer: This information should not be interpreted as an endorsement of cryptocurrency or any specific provider, service or offering. It is not a recommendation to trade.
---
Skip ahead: What do you want to know?
Or skip ahead to your coin of choice:
---
At a glance: 10 bitcoin alternatives
An in-depth look into 10 bitcoin alternatives
1. Litecoin (LTC)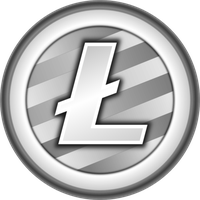 Created as "the silver to bitcoin's gold" by Google programmer Charlie Lee, Litecoin was launched in October 2011. Though also a peer-to-peer payment currency, Litecoin was designed to offer a few key benefits over bitcoin, including reduced transaction fees and faster payment processing.
Litecoin was actually one of the first forks of bitcoin, and through the use of a different mining algorithm (Scrypt instead of SHA-256) was designed to be accessible to a wider range of miners. The aim was to avoid the mining centralisation plaguing bitcoin, but the subsequent development of sophisticated mining technology targeting the Scrypt algorithm has since put Litecoin mining well beyond the reach of everyday PC users.
That said, Litecoin's faster processing times and lower fees make it for useful for everyday transactions than bitcoin. However, it can't match bitcoin as a store of value, and will probably never be able to achieve the same iconic status and mainstream recognition that the world's first digital currency enjoys.
How to buy Litecoin Learn more about Litecoin
Where to buy Litecoin
Back to top
2. Ripple (XRP)

Built with the aim of offering instant, reliable and affordable international payments, Ripple provides a global settlement network designed to transform cross-border transactions.
The current infrastructure for global payments is dated. Not only do transactions take days to complete, but exchange rates and fees charged by banks and other middlemen mean that sending money overseas is an expensive process.
Ripple's global network, known as RippleNet, is designed to connect the different payment networks of banks, payment providers, digital asset exchanges and corporate institutions to provide more efficient transactions.
XRP is the digital currency used to facilitate transactions on RippleNet. Unlike bitcoin and several other coins in this list, Ripple's consensus mechanism doesn't support mining. However, it does allow payments to be settled in less than 5 seconds, and for a minimum transaction cost of 0.00001 XRP. And while bitcoin's network tops out at around 7 transactions per second, Ripple's network can handle 1,500 transactions per second.
How to buy Ripple Learn more about Ripple
Where to buy Ripple
Back to top
3. Bitcoin Cash (BCH)

Despite its position at the top of the cryptocurrency tree, bitcoin has its shortcomings – as more people use it, the more its network struggles to keep up, resulting in transactions that are slow and expensive. Throughout 2017 there was heated debate amongst the bitcoin community about how best to overcome this problem, with some wanting to increase the size of blocks in the blockchain and others keen to keep the existing block size and restructure how data is stored within those blocks.
Unable to reach consensus, the minority that wanted to increase the size of blocks hard forked away from the bitcoin blockchain on 1 August 2017, creating Bitcoin Cash. This new currency offers an 8MB block size compared to bitcoin's 1MB, with transactions confirmed in minutes and for a much lower cost than bitcoin transfers.
Though many in the crypto community remain sceptical of this and all other hard forks, Bitcoin Cash has since cemented its position among the top five cryptocurrencies by market cap. While it's nowhere near as well-known or esteemed as its bigger brother, it's much more useful for day-to-day transactions.
How to buy Bitcoin Cash Learn more about Bitcoin Cash
Where to buy Bitcoin Cash
Back to top
4. Monero (XMR)

If you value your privacy when transacting online, Monero is designed with you in mind. Launched in April 2014, this peer-to-peer currency is designed to provide anonymous and untraceable transactions.
Through the use of several privacy-focused technologies, Monero allows holders to send and receive funds without the origin, amount or destination of a transaction being visible to anyone else. Meanwhile, although bitcoin is commonly perceived as allowing private transactions, it's possible for payments sent through the bitcoin network to be de-anonymised.
This means that while individual bitcoins can be tainted through their association with previous transactions, for example if they were stolen from an exchange, each XMR is essentially the same as the next.
Another key difference between bitcoin and Monero is that while the former is battling mining centralisation, Monero's CryptoNight algorithm is designed to suit mining by ordinary CPUs and GPUs. In fact, Monero was even hard forked in April 2018 to prevent expensive ASIC machines mining the network.
How to buy Monero Learn more about Monero
Where to buy Monero
Back to top
5. Zcash (ZEC)

Another privacy-focused coin, Zcash uses zero-knowledge cryptography to allow anonymous transactions. Initially released in October 2016, Zcash can trace its origins back to a project called ZeroCoin, which was actually originally designed to improve anonymity for bitcoin users.
A fork of bitcoin, Zcash extends the bitcoin protocol to let users choose between sending "transparent" and "shielded" transactions. If you choose the shielded option, the sender, amount and recipient of a transaction are all hidden.
Just like bitcoin, Zcash has a maximum supply of 21 million coins. It's also a proof of work cryptocurrency that can be mined, although its Equihash algorithm is designed to provide resistance to ASIC mining technology.
How to buy Zcash Learn more about Zcash
Where to buy Zcash
Back to top
6. Dash (DASH)

Another currency created from a fork of bitcoin, Dash is short for Digital Cash. As you might expect with a name like that, this coin is designed to offer fast and reliable digital payments.
In fact, the aim of Dash's creator, Evan Duffield, was to address a few of bitcoin's key shortcomings (lack of privacy, slow transaction speeds and community governance) and make cryptocurrency more practical and suitable for everyday use.
Using Dash's InstantSend feature, you can send funds to another Dash wallet holder and have your transaction confirmed in less than a second. Dash also offers the optional PrivateSend feature, which allows you to keep your transaction history and balance hidden from prying eyes.
Dash is also self-funded and self-governed, with anyone able to propose new features and changes to the network, and each proposal voted on by Dash masternodes.
Finally, rather than using a single mining algorithm, Dash features a combination of 11 mining algorithms known as X11, which is designed to ensure that coins are more fairly distributed amongst miners.
How to buy Dash Learn more about Dash
Where to buy Dash
Back to top
7. Nano (NANO)

Originally known as RaiBlocks, Nano (NANO) is another peer-to-peer transactional currency designed to improve on some of bitcoin's downfalls. Launched in 2017, Nano aims to offer real-time, zero-fee transactions without requiring the same astronomical power consumption as bitcoin.
To achieve this, it uses a combination of blockchain (used by bitcoin and the majority of other cryptocurrencies) and directed acyclic graph technology (DAG, most famously used by IOTA). This "block-lattice" infrastructure is designed to bring together the security benefits of blockchain with the advantages for network scaling that DAG offers.
As far as practicality for everyday use, Nano offers a number of advantages over bitcoin. However, whether or not it can ever achieve the same level of widespread acceptance and support that bitcoin does remains uncertain.
How to buy Nano Learn more about Nano
Where to buy Nano
Back to top
8. Bytecoin (BCN)

Released in July 2012, Bytecoin is yet another cryptocurrency that aims to tackle bitcoin's lack of privacy. Based in the CryptoNote protocol, Bytecoin is a peer-to-peer currency that offers anonymous transactions by obfuscating the senders and recipients of transactions. Interestingly, Monero (which also features in this list) was a fork of Bytecoin.
Using the Egalitarian Proof of Work algorithm, Bytecoin is designed to be easier to mine with CPUs and GPUs than bitcoin. Its price also remained relatively stagnant for several years until 2017, when the growth of cryptocurrencies and an increasing demand for privacy coins resulted in substantial price fluctuations.
Where to buy Bytecoin
Back to top
9. Bitcoin Gold (BTG)

Like Bitcoin Cash, Bitcoin Gold was created as the result of a bitcoin hard fork. With a plan to "make bitcoin decentralised again", the fork occurred in October 2017.
With the vast majority of bitcoin mining concentrated among a select number of mining companies with significant financial resources, the team behind Bitcoin Gold argue that this goes against one of the key principles of cryptocurrency: decentralisation.
To overcome this problem and create a network where users can mine using only basic hardware, they changed to the ASIC mining-resistant Equihash algorithm. There are also plans to introduce BTG private transactions in 2019.
How to buy Bitcoin Gold Learn more about Bitcoin Gold
Where to buy Bitcoin Gold