AIB Current Account
Learn about what current accounts are provided by AIB and how you can avoid maintenance and transaction fees.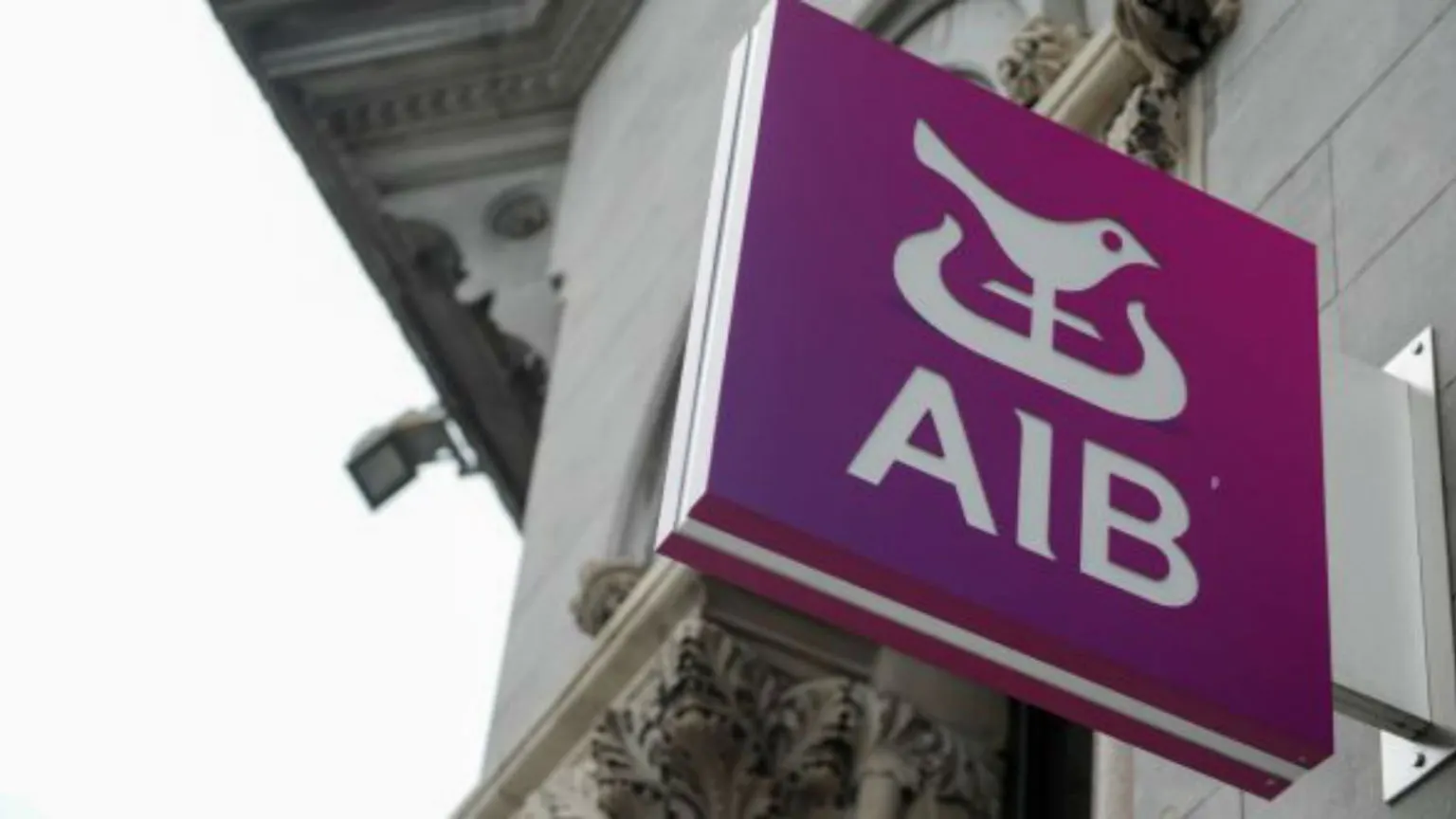 | | |
| --- | --- |
| Product Name | AIB Personal Current Account |
| Fee period | Quarterly |
| Maintenance fee | €4 |
| ATM transaction fee | €0.20 |
| | |
| --- | --- |
| Product Name | AIB Student Account for 2nd Level Students |
| Fee period | Monthly |
| Maintenance fee | €0 |
| ATM transaction fee | €0 |
| Foreign transaction fee | 0% |
| | |
| --- | --- |
| Product Name | AIB Graduate Account |
| Fee period | Monthly |
| Maintenance fee | €0 |
| ATM transaction fee | €0 |
| Foreign transaction fee | 0% |
| | |
| --- | --- |
| Product Name | AIB Student Account for 2nd Level Students |
| Fee period | Monthly |
| Maintenance fee | €0 |
| ATM transaction fee | €0 |
| Foreign transaction fee | 0% |
| | |
| --- | --- |
| Product Name | AIB Advantage Account |
| Fee period | Monthly |
| Maintenance fee | €0 |
| ATM transaction fee | €2.50 |
| Foreign transaction fee | 0% |
| | |
| --- | --- |
| Product Name | AIB Basic Bank Account |
| Fee period | Monthly |
| Maintenance fee | €0 |
| ATM transaction fee | €0 |
| Foreign transaction fee | 1% |
A current account is a must for anyone receiving income or a benefit so you can easily access your money when you need it. With different banks offering various fee structures and features, it's important to compare your options to find the right account for your financial needs. Read on to learn more about AIB current accounts, features, fees and how to make the switch.
A bit about the AIB
With 200 outlets and over 2,000 ATMs in Ireland, plus phone banking, Internet banking and mobile/tablet apps, AIB gives you flexibility and easy access when it comes to managing your money. As well as day-to-day banking services, this bank provides savings options with competitive rates, personal loans and mortgages, insurance products and has financial advisors in every branch to guide you through planning for your future.
What is AIB's main current account and its features?
AIB's main current account is the Personal Bank Account. This is available for anyone 16 years and over and gives you easy access to your money. While fees do apply, there are two ways to have these waived.
AIB debit card. The Personal Bank Account comes with a Visa debit card that you can use at home or abroad for in-store or online purchases.
Overdraft. Add an overdraft to your current account for times when you have unexpected bills and need a little extra cash to see you through until payday.
International transfers. Send all major currencies from your account to most worldwide destinations.
Joint account. Manage your household expenses more effectively by opening a joint account with your partner or housemate.
Different ways to bank. AIB provides services in branch, online or by phone. You can also download the mobile banking app for access to your account wherever you are.
Statements. Get statements by post or online through internet banking.
Mobile top-ups. Easily top up your Vodafone, Tesco Mobile, Three, eir Mobile or Meteor prepaid phone at any time.
Open on your phone. No need to visit a branch to open a new account. Simply download the AIB mobile banking app and follow the instructions.
Compare AIB current accounts in Ireland
How much does an AIB current account cost?
While some banks offer no transaction fees or even no maintenance fees on their current accounts, AIB does charge for both.
Maintenance fee. Each quarter you will be charged a €4.50 maintenance fee to cover the running of your account.
Automated transactions. Debit card purchases, direct debits and standing orders, and online or phone transactions are €0.20 each. For now contactless payments are free.
Self-service transactions. If you use the ATM to withdraw money or lodge a cheque or cash, this will cost you €0.35 each time.
Paper/staff-assisted transactions. There is a €0.39 charge for cheques and staff-assisted transactions in branch.
Government Stamp Duty is charged at a rate of €0.12 for each ATM transaction in Ireland. If you only use your card for ATM transactions then your fees are capped at €2.50, but if you use your card for both ATM transactions and purchases your cap is €5.
How can I avoid fees?
AIB does give you the chance to have a fee-free account, with both your maintenance and transaction fees waived. To qualify, you will need to do one of the following:
Maintain a minimum daily balance of €2,500 in your Personal account for each fee quarter.
Have a direct debit set up from your Personal account for payments on your AIB private dwelling house mortgage.
What other current accounts does AIB have?
AIB Advantage. If you are 66 years or over, you can apply for the AIB Advantage current account. There are no maintenance or transaction fees and you can have access to your money with an AIB debit card, through phone banking and internet banking, or by visiting a branch. Commission charges are waived for foreign exchange and domestic Euro bank drafts, plus you can add an overdraft to your account for temporary or occasional use.
AIB Student Plus. The AIB Student Plus account is suitable for students enrolled in third level or postgraduate courses in Ireland, Irish students studying abroad or international students coming to Ireland. There are no maintenance or transaction fees, competitive interest rates on student loans and overdrafts, and commission is waived for foreign currency note sale and purchase.
AIB Student (2nd level). Students aged between 12 and 18 who are in second-level education can have an account free of fees, with no commission on foreign exchange and an optional debit card.
AIB Graduate. Anyone that has graduated in the last two years can sign up for an AIB Graduate current account. This account has no maintenance or transaction fees and comes with an AIB debit card to use in Ireland and abroad.
AIB Sterling. The AIB Sterling current account is for Irish residents who send or receive GBP payments. Only UK Interbank Payments are supported, but competitive fees are offered for available banking services.
How to switch to a current account with AIB
If you've decided that it's time to make the move from your bank and would like to open an AIB current account, you can download an AIB Personal Current Account Switching Pack from its website.
To start the switch, you can phone the customer service team or call into any branch. You will be asked to provide identification and proof of address then sign relevant application forms so AIB can take care of the switch process. AIB will then:
Ask you for a switch date. This is the date that the switching process will begin, and should be at a time of the month where there is low activity.
Open your new bank account
Set up phone and internet banking and issue you with a debit card
Contact your old bank to transfer direct debits, standing orders and funds across to your new account
The switching process takes up to 10 working days. You will need to advise anyone that pays money into your account such as an employer of your new bank account details.
If you are opening an account for the first time or don't need to make a switch from your existing bank, pop into an AIB branch or download the smartphone app. Do note that some of AIB's accounts such as the AIB Advantage account need to be opened in a branch, so check for the specific requirements on the AIB website.
Compare a range of current bank accounts in Ireland