Finder is committed to editorial independence. While we receive compensation when you click links to partners, they do not influence our content.
Utang Pinjaman Online Menumpuk? Ini 5 Kiat Melunasinya
Kehadiran financial technology (fintech) Peer-to-Peer (P2P) lending, yang lebih dikenal sebagai pinjaman online (pinjol), memang memudahkan ketika kita membutuhkan dana mendadak. Namun, tidak sedikit yang akhirnya "ketagihan" meminjam dan tak sadar kalau utangnya sudah menumpuk. Apa yang harus dilakukan ketika hal ini terjadi?
Mudahnya persyaratan pengajuan pinjol ditujukan agar lebih banyak masyarakat yang belum tersentuh akses perbankan bisa mendapatkan bantuan finansial. Tapi, terkadang hal ini membuat para peminjam tidak sadar atau menganggap enteng bunga dan cicilan yang harus dibayar tepat waktu. Apalagi, bunga yang ditetapkan lebih tinggi dibandingkan yang diberikan oleh perbankan.
Terkadang, ada pula orang-orang yang menggunakan pinjol untuk menutup utangnya di tempat lain, baik di bank atau justru pinjol lainnya. Akibatnya, alih-alih dapat melunasi utang, nilainya malah terus bertambah. Gali lubang tutup lubang pun terus terjadi.
Lalu, apa yang harus dilakukan kalau sudah telanjur terjerat lingkaran setan utang pinjol?
1. Jangan menghindar
Tunjukkan itikad baik akan membayar utang-utang tersebut. Banyak orang yang memilih menghindar atau melarikan diri ketika menghadapi tumpukan utang. Padahal, keputusan ini tidak akan menyelesaikan masalah. Kemungkinan besar namamu justru masuk dalam daftar hitam Bank Indonesia (BI) dan Otoritas Jasa Keuangan (OJK), sehingga tidak bisa lagi mengajukan pinjaman atau kesulitan dalam mendapatkan akses finansial lainnya.
Berkomunikasilah yang baik dengan pihak pemberi pinjaman dan tunjukkan kamu komitmenmu untuk menyelesaikan utang. Sampaikan kesulitan yang dihadapi dan negosiasikan mekanisme pembayarannya. Jika ada niatan baik dari pihak peminjam, bisa jadi pihak pemberi pinjaman pun akan memberikan keringanan atau memberikan jalan keluar yang sama-sama menguntungkan.
(Baca:
Benarkah Utang Pinjaman Online Ilegal Tak Perlu Dibayar?)
2. Komunikasikan dengan keluarga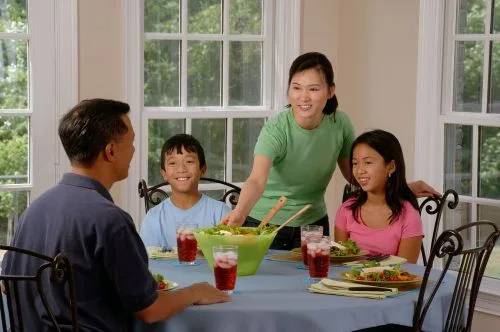 Dalam banyak kasus, keluarga menjadi pihak yang terseret dalam masalah utang yang menumpuk. Meskipun, pihak keluarga sebenarnya tidak tahu menahu tentang utang tersebut. Hal ini justru bisa menimbulkan masalah baru. Apalagi, menanggung beban finansial sendiri bisa berpengaruh terhadap kondisi mental seseorang.
Oleh karena itu, sebaiknya komunikasikanlah kondisi yang ada dengan keluarga. Siapa tahu ada solusi atau masukan yang bisa kamu dapatkan setelah berbicara dengan keluargamu. Kalaupun tidak bisa memberikan dukungan finansial, setidaknya ada dukungan moral yang bisa membantu kamu lebih bersemangat menyelesaikan utang.
3. Hitung aset
Cara termudah untuk membayar utang adalah dengan menjual aset. Lakukan pendataan atas aset-aset yang kamu miliki dan hitung berapa nilai pasarnya. Aset ini mulai dari gawai, kendaraan, emas atau simpanan lainnya, sampai tempat tinggal.
Pilih dan pilah mana yang bisa kamu gadaikan atau jual untuk mendapatkan dana tambahan. Kalaupun nilainya tidak banyak, uang yang diperoleh dari aset-aset ini bisa membantumu menunjukkan itikad baik bahwa kamu memang berusaha membayar utang-utang tersebut.
4. Manfaatkan pinjaman lunak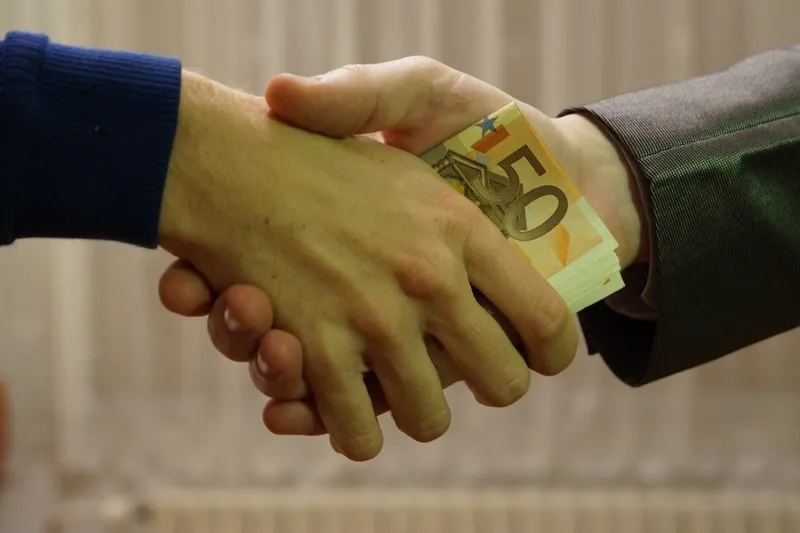 Pinjaman lunak adalah pinjaman yang berbunga sangat rendah atau tidak memiliki bunga sama sekali. Pinjaman lunak bisa kamu peroleh dari keluarga, teman, atau lembaga keuangan lain seperti bank atau koperasi. Ini bisa menjadi solusi untuk sementara waktu.
Kalau terpaksa mencari pinjaman lunak ke bank atau koperasi, bandingkan dulu bunga yang ditetapkan dan pilih tenor pembayaran lebih dari satu tahun. Dengan demikian, arus kas kamu lebih terjaga.
5. Cari penghasilan tambahan
Salah satu cara mendapatkan dana tambahan adalah dengan mencari penghasilan lain di luar pendapatan rutin. Manfaatkan keahlian atau hobi yang kamu miliki. Kamu bisa memanfaatkan keahlian fotografi dengan menjadi fotografer untuk bisnis online milik tetangga, menjadi blogger atau vlogger, membuka toko daring, menjadi pengemudi layanan transportasi online, membuka katering, atau lainnya.
Lebih baik lagi kalau keterampilanmu itu tidak mengeluarkan modal besar atau bahkan tanpa modal supaya tidak menambah beban keuangan. Jangan lupa promosikan usaha sampinganmu agar hasilnya optimal. Siapa tahu pemasukan dari bisnis sampingan justru lebih besar dibandingkan pendapatan dari pekerjaan utamamu.
Dampak tidak membayar atau memiliki utang menumpuk di pinjol tidak hanya terlihat dari isi dompet, tetapi juga menjadi beban pikiran. Oleh karena itu, satu hal yang harus dilakukan sebelum mengajukan pinjaman adalah hitung kembali kemampuan kamu membayar angsurannya. Hitung bunga yang ditetapkan oleh pinjol yang kamu tuju, jangan menganggap enteng atau merasa mampu membayar sehingga kamu mengajukan pinjaman di lebih dari satu platform.
Perlu diingat juga ketika kamu sudah menyampaikan niatan untuk melunasi utang-utang yang ada, tunjukkan kalau kamu memang menjalankan komitmen tersebut dan bukan hanya asal bicara. Semoga lima cara melunasi utang pinjol yang menumpuk ini bisa membantu menyelesaikan masalah keuanganmu ya.
(Baca: