This article contains links to products or services from one or more of our advertisers or partners. We may receive a commission when you click or make a purchase using our site. Learn more about how we make money.
What is Ripple? A 101 guide to Ripple and XRP
See how the Ripple blockchain platform aims to transform the global payments industry.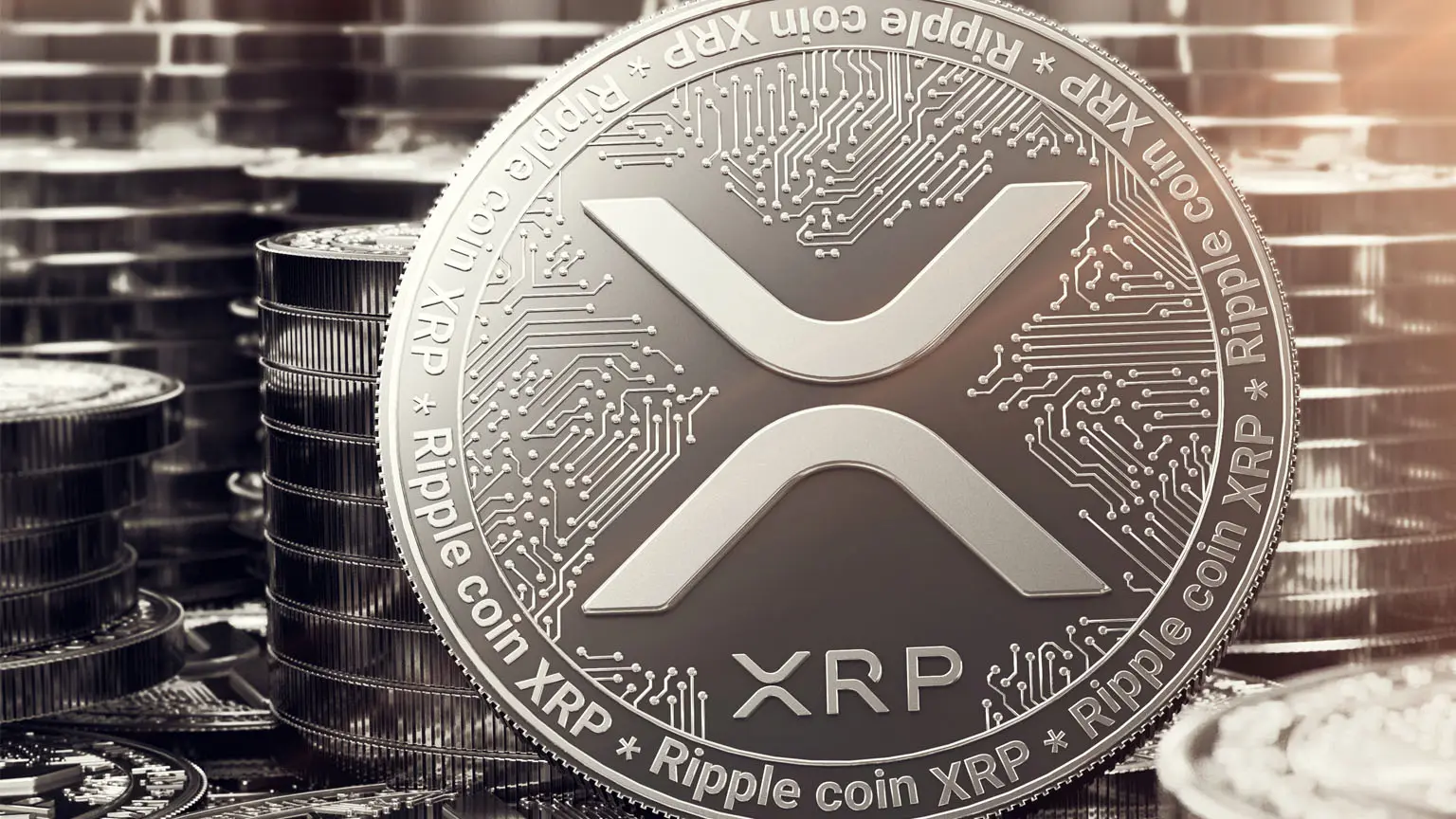 This guide will take a closer look at Ripple's global payments network, how XRP works and what the future may hold for this ambitious project.
In this guide:
Disclaimer: This information should not be interpreted as an endorsement of cryptocurrency or any specific provider, service or offering. It is not a recommendation to trade.
XRP at a glance

| | |
| --- | --- |
| Ticker symbol | XRP |
| Use | Cross-border Payments |
| Year released | 2012 |
| Origin | United States |
| Maximum supply | 100,000,000,000 |
| Consensus algorithm | Proof of Correctness |
| Notable team members | Brad Garlinghouse, David Schwartz, Stefan Thomas |
| Notable partnerships | Accenture, American Express, Deloitte, Royal Bank of Canada, MoneyGram, National Australia Bank, Western Union, Westpac |
| Mineable? | No |

Learn more about XRP

What are Ripple and XRP?

Launched in 2012, XRP is now one of the world's largest cryptocurrencies. It aims to offer fast, affordable and reliable cross-border payments. Both XRP and the XRP Ledger are used by US technology company Ripple, which develops a range of solutions designed to transform the global payment industry.

"The revolution of blockchain is not going to happen from outside the system; it's going to happen from within the system."
– Brad Garlinghouse, Ripple CEO

Ripple is a San Francisco-based technology company with more than 300 employees, focused on providing cross-border payment solutions.

Ripple's main aim is to create a global settlement network that ensures more efficient transactions between the world's financial institutions.

The platform is designed to allow users – primarily financial institutions – to transfer money from any currency to any other currency in a matter of seconds, anywhere in the world. This is an ambitious goal meant to eliminate the need for older systems like SWIFT.

Before going any further, we should point out that the term "Ripple" is often used interchangeably, and often incorrectly, to refer to a few different things.

XRP

XRP is the name of the digital currency that facilitates transactions on the Ripple network. It effectively acts as a bridge between the two currencies being transferred, and also serves as a source of liquidity when necessary. XRP is the native asset of the XRP Ledger, an open-source blockchain that runs on a network of peer-to-peer servers.

Ripple

This is the American technology company that develops the Ripple payment protocol and network. Originally known as OpenCoin, it later traded as Ripple Labs before rebranding to Ripple in 2015.

RippleNet

This is Ripple's network of payment providers around the world. It connects the different payment networks of banks, payment providers, digital asset exchanges and corporate entities, and can accept both fiat and cryptocurrencies.

XRP vs Ripple: What's the difference?

The term "Ripple" is often used to describe the XRP cryptocurrency, but this is in fact incorrect.

Ripple is the California-based tech company that aims to make it faster, easier and more affordable to send cross-border payments.

XRP (XRP) is the independent digital asset that facilitates transactions on the Ripple network, acting as a bridge between different fiat currencies and as a source of liquidity.

Where to buy XRP

A step-by-step guide to buying XRP with Coinbase

How XRP works: The technology behind Ripple

Current methods of sending money internationally are outdated and slow. This is best summed up in this excerpt from Ripple's cost model paper:

"Today's global payments infrastructure moves money from one payment system to another through a series of internal book transfers across financial institutions. Because these book transfers occur across different systems with a low level of coordination, funds settlement is slow (often 3-5 days, trapping liquidity), error-prone (error rates run upwards of 12.7%), and costly ($1.6 trillion in system-wide costs for global cross-border transactions)."

Despite the fact that the global remittances industry is huge, there's currently no streamlined and well-organised international network to handle cross-border payments. This is the problem Ripple aims to solve. However, rather than going toe-to-toe in competition with the banking Goliaths that currently control this sector, Ripple's plan is to partner with major financials around the world to offer a blockchain-based solution.

By joining Ripple's global network, Ripple says that financial institutions can process their customers' payments anywhere in the world instantly, reliably and cost-effectively.

How long do XRP payments take to settle?

Let's say Bank A in Indonesia wants to send IDR5 billion to Bank B in Bangladesh. Rather than converting Indonesian rupiah to Bangladeshi taka, battling exchange rate margins, paying processing fees and facing slow transaction times along the way, Bank A can transfer IDR5 billion worth of XRP to Bank B's Ripple wallet, which can then be converted to the local currency.

Payments using XRP settle in four seconds, and the current minimum transaction cost required by the network for a standard transaction is 0.00001 XRP. The network is also currently capable of consistently handling 1,500 transactions per second.

Payment settlement times of XRP vs other platforms Source: Ripple

Back to top

xCurrent vs xRapid vs xVia: What's the difference?

Ripple offers three products to banks and payment providers around the world:
XRP supply and tokenomics
The maximum supply of 100 billion XRP has already been created. However, as of December 2018, the circulating supply sits at about 41 billion.
Escrow release
This is because Ripple, the company behind the cryptocurrency, owns some 60% of the total supply of XRP. At the time of writing (May 2018) most of Ripple's holdings (around 55 billion XRP) are locked in an escrow account, with up to 1 billion XRP to be released every month for a period of 55 months.
Of the 1 billion XRP released each month, any unused amounts are put back into escrow and will be re-released in the first month that there are no other XRP releases. Essentially, the unused amounts are sent to the back of the queue.
Deflation
XRP is also deflationary. While the total XRP supply started off at 100 billion (100,000,000,000), by the end of 2018 it was down to only 99.99 billion (99,991,757,426 according to CoinMarketCap).
That's because XRP is a deflationary currency, with every transaction incurring a small fee (to prevent spam attacks) which is destroyed during the transaction.
The minimum fee for each XRP transaction is 0.00001 XRP (also known as 10 drops, or a fraction of a cent), although certain movements such as multisignature transactions, or escrow transactions, will incur higher fees.
So, in about 6 years of its life, around 8 million XRP has been destroyed by deflation. Even with generous predictions of XRP uptake it's estimated that it would take thousands of years for circulating numbers to get low enough to start being a concern. Plus, XRP can be divided into individual drops (0.000001 XRP) if needed.
The fees and therefore the burn rate can also be modified by consensus at a later date.
In the immediate future, the real circulating supply of XRP will actually be increasing much more quickly than it's decreasing as Ripple releases XRP from its escrow account.
Back to top
Is XRP centralised or decentralised?


The XRP blockchain works differently to Bitcoin, Ethereum and most others, and has often been criticised as being not truly decentralised.
The point of decentralisation in this context is primarily to ensure that it's impossible to interfere with the network by blocking or reversing transactions, sending money you don't have and similar.
If one entity manages to take control of a large enough part of the network, or if a sufficient number of participants collude to attack the network, they might be able to interfere with the network in these kinds of ways.
Public ledgers like Bitcoin: Theoretically anyone can participate in the mining process, and be rewarded with cryptocurrency for processing transactions and maintaining the ledger. Network security depends on having a diverse range of independent miners, it assumes that miners are motivated by profits and it aims to ensure that attacking the network is less profitable than doing the right thing.
XRP Ledger: There are no direct rewards for node operators. Rather, running a node is its own reward because it helps maintain the XRP Ledger which should be providing a valuable service. There are two kinds of nodes, but only the "trusted" ones will actually have a say in whether transactions are processed. The untrusted ones are mostly just along for the ride.
One of the reasons XRP Ledger is so fast compared to Bitcoin and other public blockchains is essentially because it depends on that tighter and faster set of "trusted nodes" to do the heavy lifting. These nodes can be found on Ripple's Unique Node List. Getting a spot on that list means publicly identifying and verifying oneself to the world.
It's mostly businesses and other well-known entities that operate validating nodes. At various points, Microsoft, MIT and other institutions have operated trusted nodes. Currently (December 2018) there are 115 total nodes. Of these, 26 are trusted nodes.
The reason this system has drawn so much criticism is because one of the big points of a blockchain is that you don't have to trust anyone, and can instead just trust the system.
So, the main question to ask if you're wondering whether XRP Ledger is sufficiently decentralised to be safe, might be:
Can trusted nodes be trusted?
Yes and no. You naturally can't trust any individual node, but you don't have to.
In this case, "trusted" doesn't mean that every single node needs to be honest. Rather, it just means that they can be trusted not to collude with each other for the purpose of interfering with the XRP Ledger.
The collusion threshold needed to attack the ledger depends on what they want to accomplish. This is because a supermajority of nodes (80%) need to approve a transaction before it can go through.
What this means is:
If over 20% of nodes collude, they can start blocking transactions by refusing to validate them.
If over 80% of nodes collude, they can start faking their own transactions by validating whatever they want.
At the same time, any trusted nodes which want to abuse that trust will likely have to do so publicly and under their own name.
As recently as May 2018, Ripple controlled 100% of all trusted nodes making it an almost entirely centralised system. But even more recently, as of November and December 2018, Ripple controlled only 27% of the network's trusted nodes.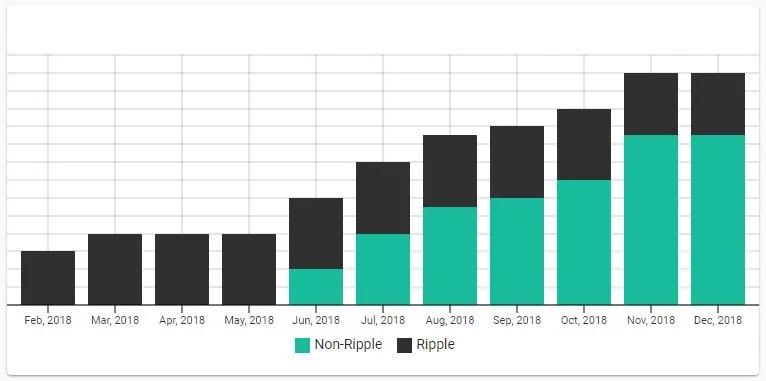 Firstly, this might indicate that Ripple is serious about not wanting to give anyone – even itself – too much power over the XRP Ledger, and that it's been taking consistent steps to that end.
And secondly, that particular balance means that even if literally every other trusted validator tried to attack the network, they wouldn't be able to get the supermajority needed to falsify transactions. The only thing they'd be able to do is block the network temporarily, ruining their own reputations for no clear gain.
Conversely, Ripple doesn't have enough node control to unilaterally do anything either, except refuse transactions.
Plus, the Unique Node List is just a set of recommendations put forward by Ripple to keep everyone on the same page and make things easier. Even if Ripple itself were to go rogue and block the XRP Ledger, the other node operators could theoretically keep things flowing by each cutting those misbehaving nodes out of their own personal trusted node lists.
"If Ripple as a company went away, XRP would continue to trade. To me, that's the definition of decentralisation." – Ripple CEO Brad Garlinghouse
So, although it may not be decentralised in the same way Bitcoin or other cryptocurrencies are, XRP Ledger might be sufficiently decentralised for its intended applications.
It's worth noting that Ripple's 27% majority node control, with an 80% supermajority required for takeover, and failsafes in the event of a takeover attempt, means that XRP is functionally much more decentralised than Bitcoin. Bitcoin only has a 51% threshold for takeover, already has individual mining firms controlling way more than 27% of the network, and has no failsafes in the event of a takeover attempt.
Storing your XRP safely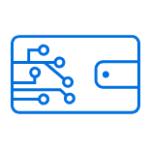 While you can store your XRP on an exchange if you wish, for security reasons it's recommended that you store them in a private wallet.
There are many popular wallets that support XRP, including the Ledger Nano S hardware wallet and Toast Wallet for desktop.
Learn about cryptocurrency wallets

Best ways to store XRP
Ripple team
Ripple, the San Francisco-based fintech company behind XRP, was founded in 2012. Though the project has roots dating back to 2004, it wasn't until Jed McCaleb and Chris Larsen joined forces in August 2012 that the Ripple we know today truly began to take shape.
Today, Ripple is led by CEO Brad Garlinghouse and notable team members like chief cryptographer David Schwartz and CTO Stefan Thomas.
Notable partnerships
The list of financial institutions and organisations that have partnered with Ripple is an impressive one and stretches to more than 100 customers. Some of the highlights of 2018 include:
December 2018: Coinone Transfer launches Cross, South Korea's first blockchain remittance service, powered by Ripple.
November 2018: CIMB Group, ASEAN's fifth largest bank, entered into a strategic collaboration with Ripple to enable instant cross-border payments across its markets.
October 2018: Ripple announced that xRapid (which uses the XRP token) was commercially available, and was already moving into production with customers including MercuryFX and Cuallix.
September 2018: PNC Financial Services, a top ten bank in the United States, joined RippleNet as a user to offer customers real-time cross-border payments.
August 2018: Ripple brings on Bittrex, Bitso and Coins.ph as its preferred digital asset exchange partners.
May 2018: Ripple announced that RationalFX (UK), FairFX (UK), Exchange4Free (UK), MoneyMatch (Malaysia) and UniPAY (Georgia) were joining xVia.
April 2018: Santander launched a blockchain-based foreign exchange service, called Santander One Pay FX, using Ripple's technology.
February 2018: Two banks, Itaú Unibanco (Brazil) and IndusInd (India), and three remittance providers – InstaReM (Singapore), Beetech (Brazil) and Zip Remit (Canada) – announced that they were joining RippleNet.
February 2018: It was announced that Western Union was trialling transactions using Ripple technology.
January 2018: MoneyGram announced that it would pilot the use of XRP in its payment flows through xRapid.
Back to top
The biggest obstacle to Ripple's quest for global domination is the adoption (or lack thereof) of XRP by banks and financial institutions around the world, and that's where the focus of the people behind Ripple might be.
If more banks join the network, this could encourage demand for XRP and entice other banks to join the platform, but Ripple may also face stiff competition from Stellar.
And that's before we even get to the established players in this space. Ripple needs to not only outperform other blockchain payment solutions, but also needs to be an improvement on the in-house blockchain creations being trialled by financial institutions around the world.
SWIFT currently connects more than 11,000 of the world's financial institutions through its own network, and has been working on its own trials of blockchain technology. Credit card giant Visa is exploring its own blockchain-based cross-border payment options, so Ripple won't be able to just waltz in and take a big chunk of market share without a fight.
Another key challenge that could hamper the price growth of XRP is its inability to gain listings on popular US exchanges like Coinbase and Gemini. The Coinbase listing was heavily rumoured in early 2018 but never eventuated, and reports from April 2018 suggest that XRP is unlikely to feature on either of these platforms any time soon.
There are also ongoing questions about the role of XRP within the Ripple ecosystem. Usage and network effects might drive price actions to a large extent, but this may not translate into higher prices as directly as one might expect. Trillions of dollars are crossing borders each year, but it's still not clear how much market cap XRP needs to adequately service the industry.
The XRP Ledger's construction and design choices have also attracted some criticism.
Bottom line
With partnerships galore and strong financial backing, Ripple is a major player in the crypto world. It's designed with a focus on bridging the gap between the traditional banking industry and the new age of digital currencies, and as anyone who's ever been gouged while sending an international money transfer will agree, it's targeting a market sector that's crying out for disruption.
But whether or not Ripple has the product to challenge the old guard of the world's financial industry remains to be seen, so research the project thoroughly before deciding whether or not you should buy any XRP.
Ripple frequently asked questions about Ripple
Back to top
Disclaimer: Cryptocurrencies are speculative, complex and involve significant risks – they are highly volatile and sensitive to secondary activity. Performance is unpredictable and past performance is no guarantee of future performance. Consider your own circumstances, and obtain your own advice, before relying on this information. You should also verify the nature of any product or service (including its legal status and relevant regulatory requirements) and consult the relevant Regulators' websites before making any decision. Finder, or the author, may have holdings in the cryptocurrencies discussed.
More guides on Finder